Disclosure: I received this complimentary product through the Homeschool Review Crew.
Grasshopper has been having so much fun practicing his language arts lessons the past few weeks with Words Rock Online from EdAlive. Let me tell you a little bit about the game.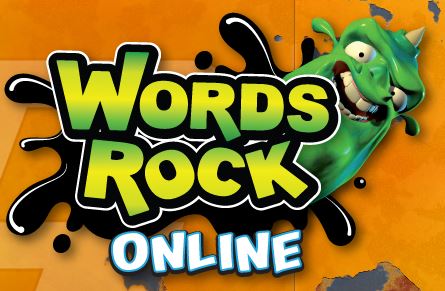 Words Rock is an online game, and it's super easy to set up an account and log in. You have to go through the parent account the first time, where you can easily set up child accounts. I only set up an account for Grasshopper, even though the suggested age range is 5-15, and I don't regret that decision at all. It took a few rounds of going back and forth between the student account and the parent account for me to get the settings *just right* for Grasshopper to be able to actually answer the questions each time, but once I did we only used the student account from then forward.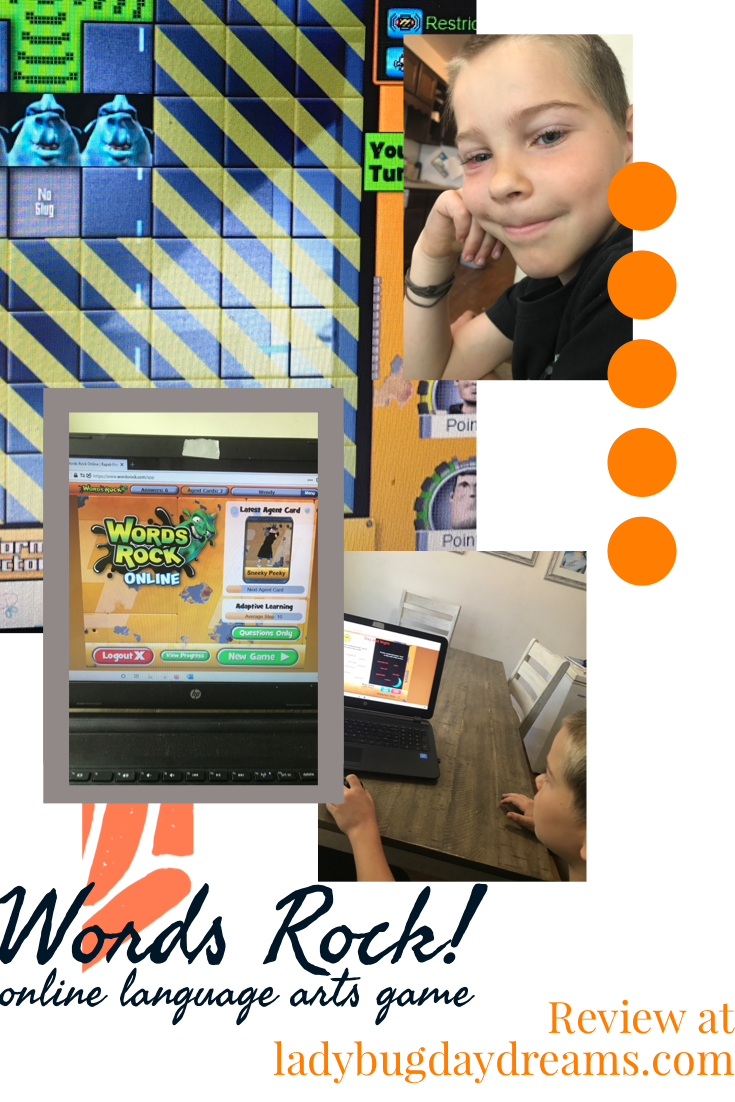 Playing the Game
When you first log in, you select either Start a New Game or Questions Only. We always played the game! There are a number of avatars shown on the bottom of the screen to choose from. It seems to assign you a different one each time, but it's easy to just click a different one that you want to use for that session. Grasshopper always chose the same guy. Then a little pop up appears, where you choose whether you want a Basic Game (smaller board with no "gadgets") or an Advanced Game (bigger board with "gadgets"). The first few days, we did the basic game, but once we'd figured out the game and were quite comfortable with it, we switched to the advanced game and haven't looked back since.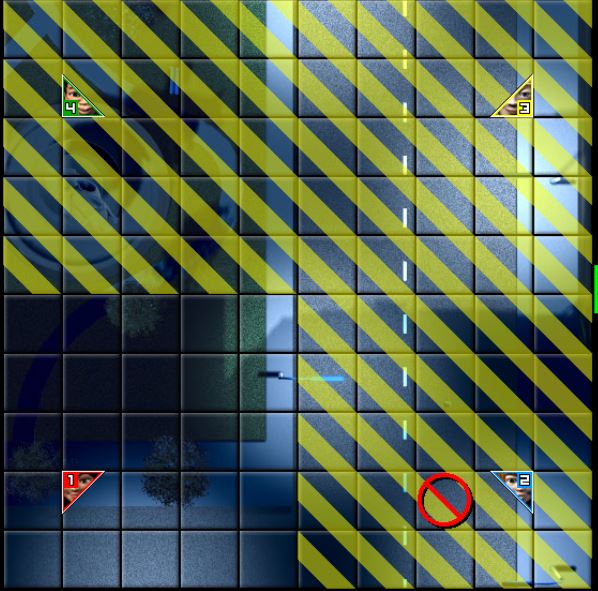 The game portion of the app (it's technically a website, but runs like an app) is kind of a cross between Battleship and Minesweeper. The goal is to catch slugs, and in an advanced game there are 7 slugs taking up a total of 23 squares (the board is 10×10). When you choose a square, you are told whether the square you chose has no slug (50 points), is near a slug (50 points), contains part of a slug (100 points), or completes the capture of a slug (200 points). Each game consists of 4 players: your student and 3 computer opponents.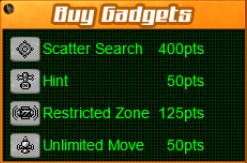 In the advanced game, you have the option of using helps. Each help costs a certain number of points, so you can't use any on your first turn (because you don't have any points yet). The helps are: scatter search, which gives you a cross beam of squares that you can choose instead of a single square (400 points); hint, which gives you a 3×3 area in which to choose, one of which is a guaranteed "part of slug" (50 points); restricted zone, which allows you to block off an area from your opponents' future turns (125 points); and unlimited move, which opens the entire board to you (in the advanced game, you can only choose from certain unlocked squares which change each turn) (50 points). We found through playing the game that scatter search is more than worth the 400 points it costs to use, because you pretty much always get 800-1500 points back using that option. When we started using scatter search, Grasshopper's scores went from 1500-1800 to 3000-4000 or more per game. It really made a big difference! And once he got the hang of the game, his goal shifted. Instead of aiming to win, he tried to get a better and better score each time (essentially beating himself). At the time of this writing, he aims to get 4000 points each time he plays.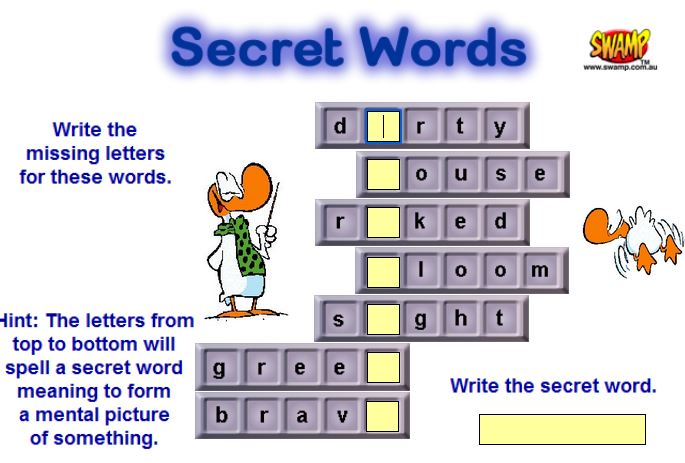 After each turn, you go to the question portion of the game. Students must answer a language arts question chosen from quite a large range of topics and difficulties. They are given 2 chances. If they get the answer correct on their first try, the next round of slug finding earns them double points. If they get it right on the second try, they get 1.5x the points. Some questions are deemed "brain teasers," and those earn even more points for the next round if answered correctly (2.4x instead of 2.0). If a question is too difficult, you can click the "too hard" button and get a new question with no penalty. We had to use that a few times, but not too often once I figured out the right settings for him in the parent-teacher portal.
Questions include things like "Click all the verbs in the sentence" and "Determine which words are opposites from the following pairs." You'll answer about 5-7 questions per game.
Once all 7 slugs are captured, the game ends immediately – no further questions are asked. You then see the bonus points being awarded. These are for things like "most slugs captured," "most brain teaser attempts," and "highest slug hit rate." The player with the most points wins.
Final Thoughts
I don't think there was a single day that went by (weekends included) that Grasshopper didn't ask to play the "Slug Game." He absolutely loved it, and I liked that he was getting some extra grammar practice in. Some of the questions required a lot of help, but most were just fine for him to understand and answer on his own. I absolutely expect him to continue playing the game each day for the entire year that we have access.
Members of the Homeschool Review Crew have been playing two other games from EdAlive this month, too. Click through to read reviews on Words Rock (language arts), Volcanic Panic (reading), and Baggin' the Dragon (math).
Blessings,