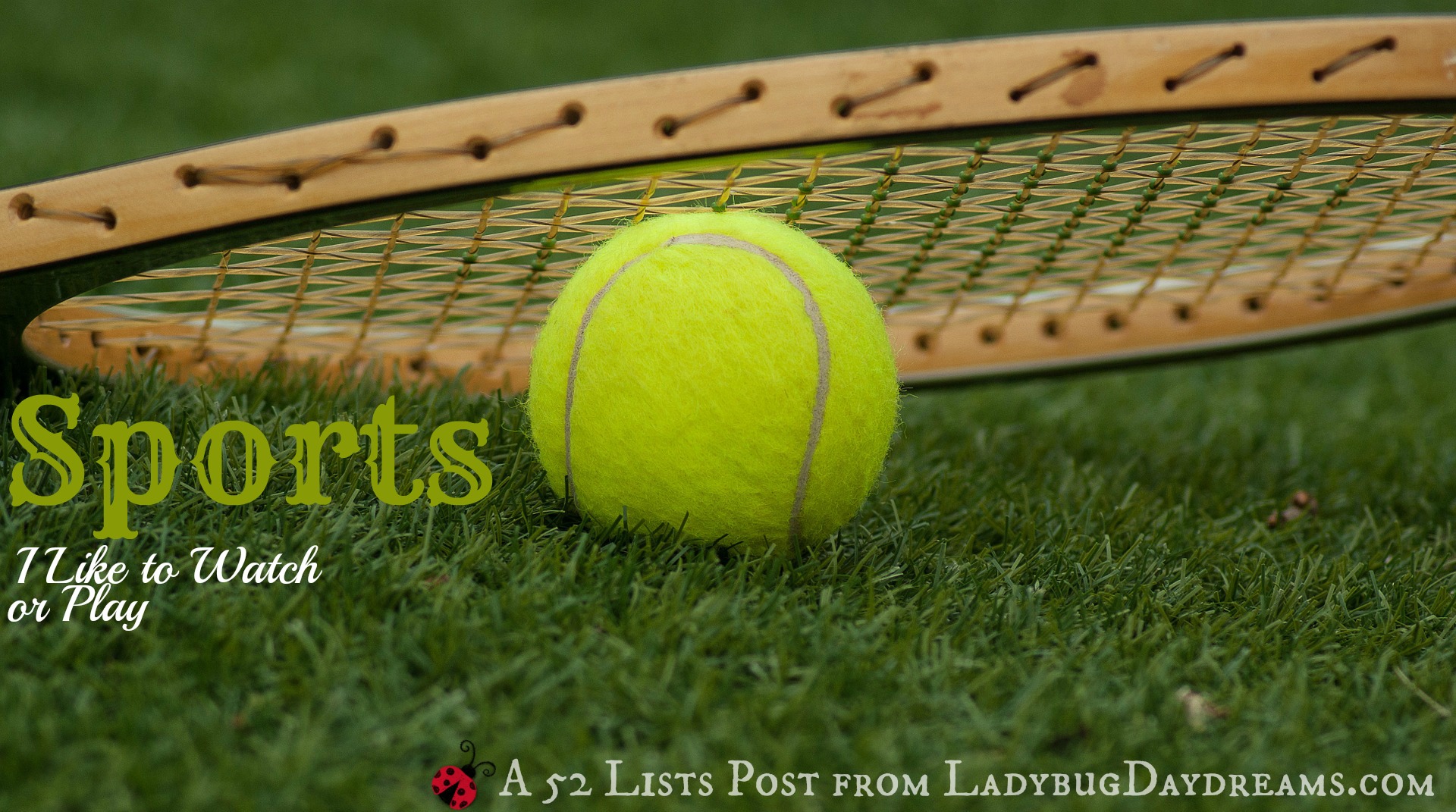 This week's list is very similar to last week's. Last week was "Games I Like"; this week is "Sports I Like." I mentioned a couple of sports on last week's list, but I'll mention them again this week since that's the official theme.
Tennis
Basketball
Bicycling
American Football (occasionally)
Swimming
What are your favorite sports?
Blessings,