I mentioned last week that I would share pictures of the kids' new sweaters. Here is the one I made for Dragonfly (who is 4 1/2).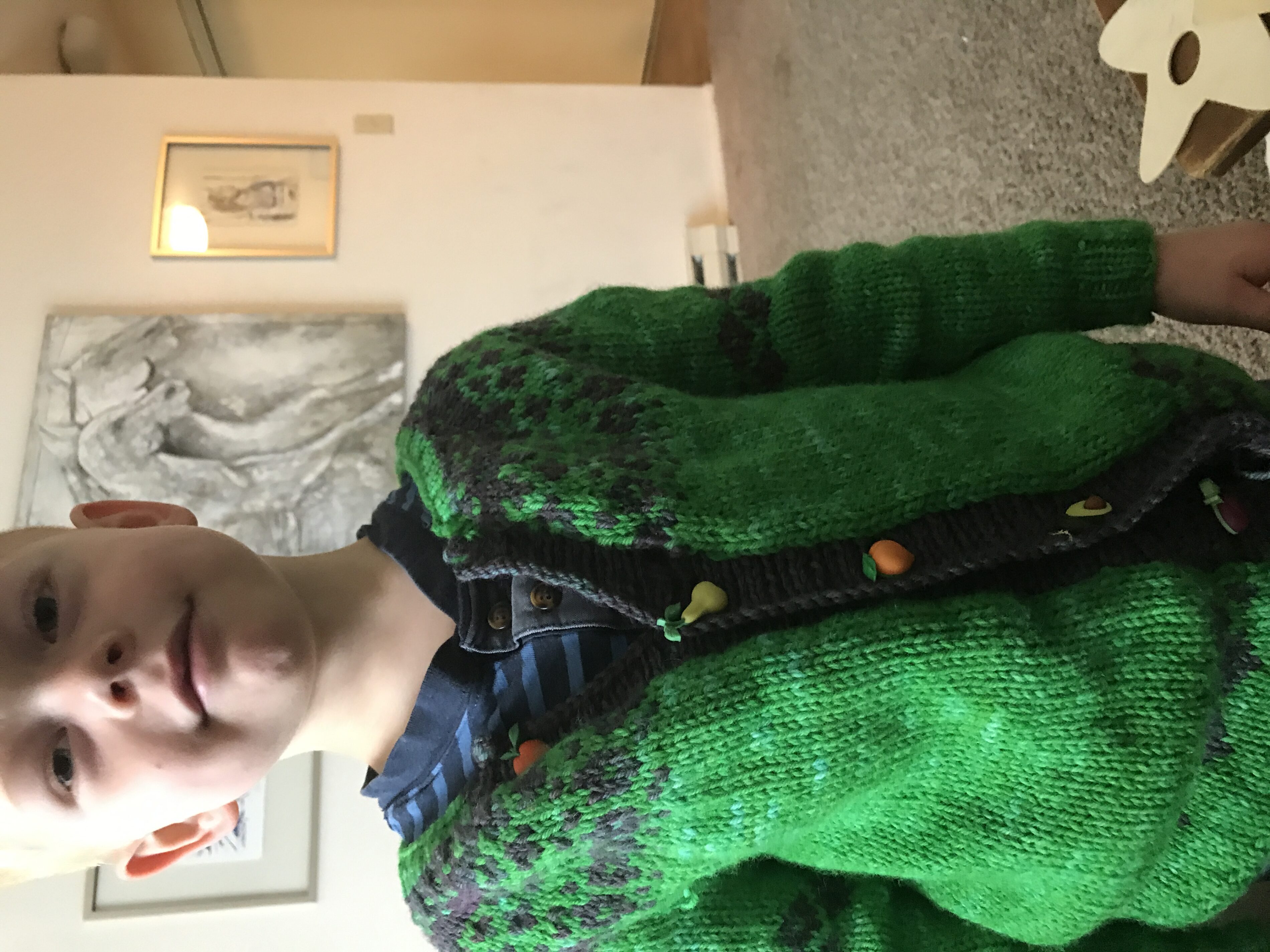 A few details about the sweater: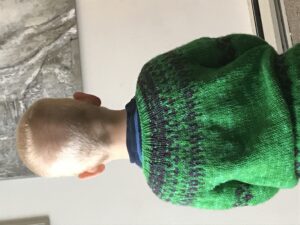 The yarn I used is Knit Picks Bare Wool of the Andes, which I dyed using Wilton Kelly Green food coloring. I knit it bottom up (meaning I started with the sleeves, then at the hem of the sweater, joined the sleeves to the body and finished up at the top) in size 4-6. I prefer knitting bottom up because the sleeves get done while you're still excited about the project – no risk of developing "2nd sleeve syndrome" (a term used by knitters which means that you'd rather start a new project than finish the second sleeve of an existing one).
He wanted a sweater "with buttons" (a cardigan), so this was my first ever steeked sweater. If you're not a knitter, you may not know what a steek is… It is when you take a sweater that you've knit "in the round," and then cut the front open to turn a pullover into a cardigan. It was a bit nerve wracking to do the cutting, but it all worked out, just like the tutorial promised it would! There were a few extra loose ends (I'm guessing my floats in the steek were too long), but I was able to knot them together with others nearby to secure everything. I plan to be a little rough with it the first time I wash it to encourage those ends to stick together.
I took Dragonfly to the craft store so he could choose his own buttons, and he selected fruit-shaped ones.
I'm not 100% happy with the choices I made in the multi-colored section at the top, but it's not terrible. And my son loves it, which is the most important thing.
Blessings,