Disclosure: I received this complimentary product through the Homeschool Review Crew.
There are a lot of subjects where it's easy to fit a Biblical worldview into. Math isn't one of them. Math is so concrete and unchanging, that it just doesn't make sense to try to make it spiritual. Well, Mary Carroll thought differently, and His Vessel Textbooks – Algebra I shows her commitment to making math faith-based brought to fruition.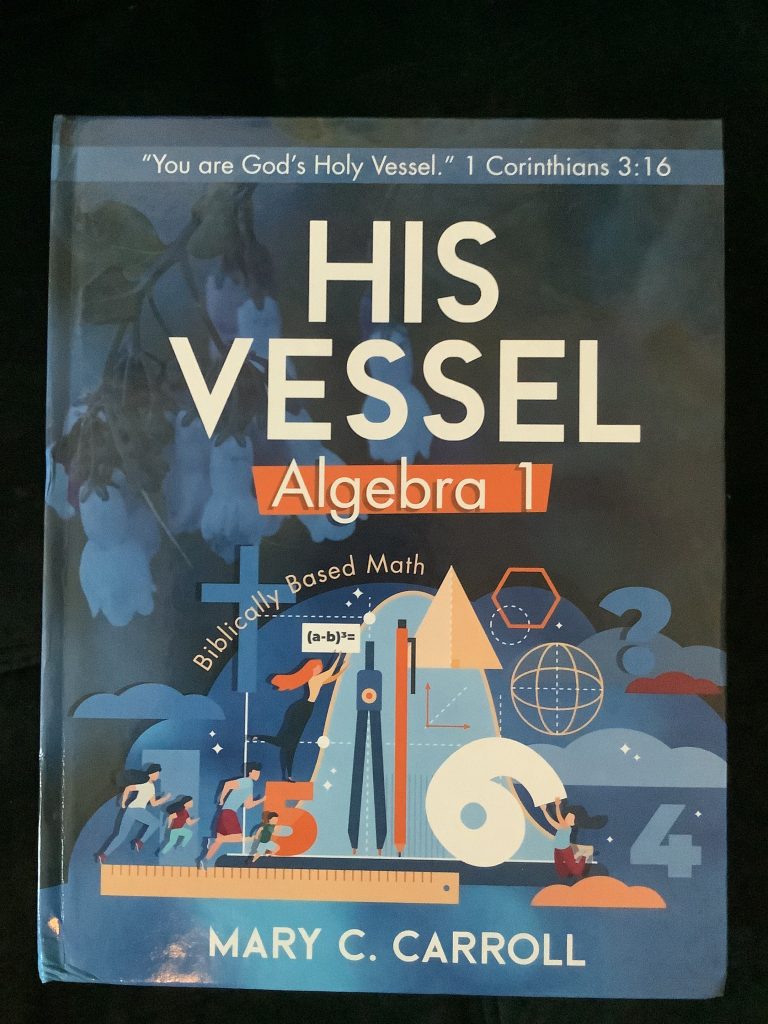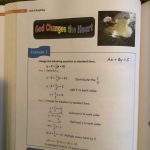 At first glance, the book looks just like a normal Algebra textbook. It's large, thick, and heavy. All the things you remember about high school math, right?! But what makes His Vessel different is the focus on God all throughout the entire text. For example, in the first chapter when talking about integers and absolute value (the distance a number is from zero, regardless of whether it's on the positive or negative side of the number line), Mrs. Carroll says, "Isn't it wonderful that God loves you so much that He sees your Absolute Value through Jesus Christ? You have Absolute Value!!!" I just love that!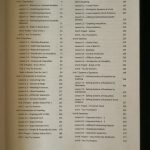 His Vessel tackles all the normal Algebra I topics over the course of its 500+ pages. Everything from integers to graphing to the quadratic equation are covered. It's definitely a full math course, and when Scorpion finishes it (likely by next year, June 2023), I will not hesitate to give him the Algebra I credit he'll have earned through studying with this book. And he'll be blessed with biblical truths and blessings all the while! What a lovely thing from a math book.
Besides being so inspiring with the Biblical approach to mathematics, the His Vessel text is very good on its merits alone. It's definitely one of the better Algebra books I've come across. The explanations are clear and concise (but if you have any issues, there's a YouTube channel with video lessons), and the practice problems are lesson-appropriate.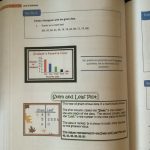 Scorpion has thus far been working on his own, and not too, too much with this book yet because he's still finishing up his pre-algebra online course. At the beginning of this review period, he told me he was nearly done with pre-al, though, which is why we requested to review this book. I am so glad we did, too! Not only will he learn the math skills needed for this course, but he'll get those little encouragements and have a bit of screen-free time too.
As of the writing of this post, Algebra I is the only textbook available from His Vessel, but Mrs. Carroll is currently working on the Geometry book which will be released this fall (2022). She also has plans to get pre-algebra, Algebra II, and elementary math in the future. What a blessing these books will be to families when she finishes them!
Make sure to head over to the Homeschool Review Crew to get more insight into His Vessel Textbooks!
Blessings,