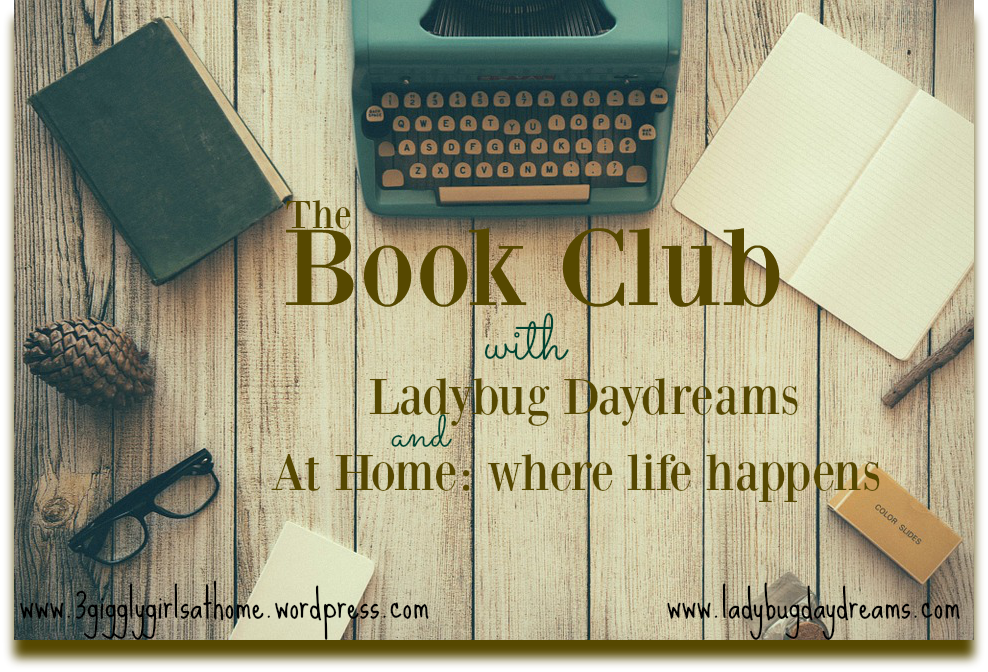 In June, I read Courage and Defiance by Deborah Hopkinson. This was a fascinating book about the Danish resistance during WWII. It was an easy read (found in the teen section of the library, if that's any indication), and very understandable. I even read part of it to the boys; at ages 9 and 12, they didn't have any issues with comprehension.
Lori, my book club partner, chose this book. I want to thank her for finding it. I enjoyed the stories of these heroes. Additionally, because we were unable to find "official" book club questions for this book, Lori wrote these. I think she did a phenomenal job with them. I'm not sure I would have been able to write questions this good; I tend to get bogged down in comprehension questions when I do things like this.
Please make sure to visit Lori's blog, and especially her Book Club post today.
~*~*~
1. When you think of the Holocaust, what do you think about? Does this book fit with those thoughts? In what ways does it fit or diverge?
When I think of the Holocaust, I think primarily of the Jewish extermination, not the whole of WWII. This book was more the "generic" part of WWII than the Holocaust, I think, so it didn't really fit with my thoughts very much at all. I'm not going to go into super specifics of where it diverges from my idea of the Holocaust because it's more that it doesn't line up at all, rather than simply diverging sometimes.
2. Much of what drove these people was emotion and response to what was going on around them. How does emotion drive action?
I think emotion absolutely drives action in almost every way. Think about yourself. How much of what you do is because of the way you feel at a given moment, especially the big things? I mean, obviously not everything is driven by emotions (otherwise almost no one would ever scrub toilets, for example), but the things that "matter" most definitely are. If we don't care about what we're doing (discounting the mundane things of everyday life), then we wouldn't be doing them. On the other hand, if we care very much, we do them wholeheartedly. I'm not sure people can easily separate the way they feel from the way the react to the things going on around them.
3. Considering the smallness of the acts by individuals in the grand scheme of things, why do you think they continued?
This is directly tied to the previous question, and the answer is simple: they cared. The continued because they were driven by their emotions to do so. They continued because even though what they were doing was small in the grand scheme of the world, it was big to them. It was all they could do, and it was important to them that they do it. I think it's incredibly honorable that they cared enough to keep going when a lot of people may have gotten overwhelmed or frustrated and quit long before they did.
4. The bravery these men and women displayed is hard to understand. In what ways do we display bravery or courage?
This one's hard for me because I don't personally feel like a brave person most of the time. I see myself as quiet and meek. There are decisions that have to be made requiring bravery, though. The example I can think of in my own life is the birth experience of my children, particularly Dragonfly. There were a lot of decisions and thought processes I had to go through building up to that moment, and I had to explore my inner bravery in order to make the right decision for me. (Slightly unrelated, but if you're interested in reading about the decision I made and why I made it, it's here on the blog. And then there's his birth story, which took an interesting turn at the last minute.)
As a more generic answer to this question, I think this can once again go back to the previous question about emotions. People show their courage by following their passions, especially in stressful situations like war. The easy answer is to simply quit; the brave solution is to keep going, no matter the cost.
5. Were you in the shoes of these young folks, would you prefer to act alone, as Niels Skov did, or would you rather be a part of a larger, organized group, as Jorgen Kieler was? Why?
Knowing my personality, I'd probably act alone. (For those who haven't read this book, Niels Skov showed his bravery and resistance to the Nazi occupation of his homeland by setting fire to German military vehicles.) In a situation like this, it's difficult to trust other people; you never know when one of them will be a double agent – or worse, flip on you. When you work alone, you have more control over what you're doing. You may not be making as big a splash, but you're still doing something that you feel is making a difference, and that's just as important.
6. Have you read other books set in World War II? Which ones and would you recommend them?
Sadako and the Thousand Paper Cranes by Eleanor Coerr. This book is about a young Japanese girl who develops leukemia after the atom bombs were dropped on Nagasaki and Hiroshima. She remembers a story from her childhood about how if a sick person can fold 1000 origami cranes, their wish of healing will be granted. This book is an easy read and one I definitely recommend for children.

Number the Stars

by Lois Lowry. This book covers the same area as Courage and Defiance: the Danish resistance, but it's a fictionalized account from the point of view of a young girl. It's a must-read for elementary students.

The Book Thief

by Markus Zusak.

This is a novel for adults, and in the vain of full exposure, I haven't read it. I have seen the movie, though. The story tells about young Liesel Meminger, a foster child in 1939 Germany. She finds the one thing she can't resist taking whenever she sees one: a book. With the help of her foster father, she learns to read and shares her books with the people around her, including a Jewish refugee hidden in their basement.

Night

by Elie Wiesel.

This is tough book to get through, just a fair warning. It's short at just about 80 pages, but every single word is incredibly potent. It's the true story of the author's time in a death camp when he was a teenager. Right now is an especially appropriate time to read it, too – the author just passed away earlier this week.
7. Which of these Danish resistance fighters do you most admire?
Hands down, Tommy Sneum. The others in the book went through a lot of stuff, and I'm not discounting their works or sacrifice, but Tommy's story seemed much "worse." Because he traveled internationally, he seemed to be doing a lot more for his country. I know that sounds insane – how could he be doing more if he wasn't even there for a lot of the time? But he did. He was working with the other allies (primarily Britain) to develop a plan of action to fight the Nazis. And he did so at great personal risk, including taking a plane that he'd practically built himself on the harrowing flight from Denmark to England. I loved reading the chapters that focused on his story.
8. p. 120 "Only a drop in the ocean, that what they say. Well now, the ocean consists of drops." – Morgan Fog on the use/effectiveness of Danish resistance.
What was his purpose in this statement? Do you agree? Why or why not?
It's only upon further reflection of this quote that I understand it. When I was reading it in the context of the book, I found it a little confusing. Now, looking at it on its own, I can see that what he's saying is each person is "just a drop." Put all those people together, though, and you get a whole ocean. And which is better at doing its job of getting things wet: a single drop or an ocean? An ocean, of course. So by having a huge swath of people all working together (though separately, too), they were able to create an "ocean" in Denmark and soak the Nazis.
I absolutely agree with this statement. Though I stated earlier that I'd be more like Niels Skov and work alone (as a single drop), I can understand why groups of people working together (as an ocean) can accomplish more, faster.
~*~*~
Thanks again to Lori for finding this book and encouraging me to read it, and also for writing such compelling book club questions.
If you read Courage and Defiance with us, please let us know in the comments of one or both of our blogs. We'd love to hear your thoughts on it! If you've blogged about Courage and Defiance in our virtual Book Club, please share our button on your post.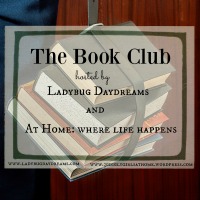 This month, we're reading My Life in France by Julia Child. This is a memoir of her time in late-1940s France, when she went from being "just a housewife" to "The French Chef." Will read this book recently, and it inspired him to purchase for our home Julia's famous Mastering the Art of French Cooking. We've tried a couple of the recipes from that book, and they're delicious. I look forward to cooking more of them. Questions are on LitLovers. Our posts will go live on August 4th.
As a followup to My Life in France, we'll be reading Julie and Julia: My Year of Cooking Dangerously by Julie Powell in August for a book club post on September 1. This book started out as a blog in 2002, when Julie Powell decided to take on the monumental task of cooking every single recipe in Mastering the Art of French Cooking (524 of them!) in a span of just one year. Her blog developed quite a following back then, and it was eventually turned into this book. In 2009, a movie starring Meryl Streep as Julia Child and Amy Adams as Julie Powell was made that took parts of both memoirs and combined them into a pleasant film. Questions for Julie and Julia are also on LitLovers.
Blessings,