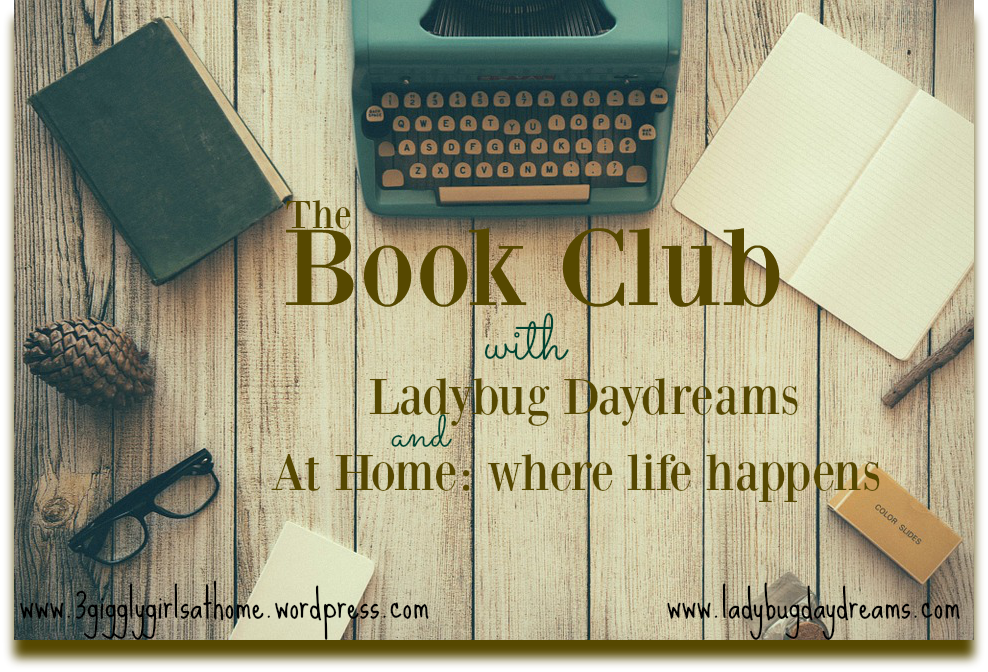 I mentioned last month that this month's Book Club would be on The Whistler by John Grisham, and that Mr. Grisham is my favorite author. This is definitely still the case after reading his newest novel; I think it's even better than some of other recent works!
Synopsis:
A high-stakes thrill ride through the darkest corners of the Sunshine State.

We expect our judges to be honest and wise. Their integrity is the bedrock of the entire judicial system. We trust them to ensure fair trials, to protect the rights of all litigants, to punish those who do wrong, and to oversee the flow of justice.

But what happens when a judge bends the law or takes a bribe?

Lacy Stoltz is an investigator for the Florida Board on Judicial Conduct. It is her job to respond to complaints dealing with judicial misconduct. After nine years with the Board, she knows that most problems are caused by incompetence, not corruption.

But a corruption case eventually crosses her desk. A previously disbarred lawyer is back in business, and he claims to know of a Florida judge who has stolen more money than all other crooked judges combined.

And not just crooked judges in Florida. All judges, from all states, and throughout United States history. And now he wants to put a stop to it.

His only client is a person who knows the truth and wants to blow the whistle and collect millions under Florida law. When the case is assigned to Lacy, she immediately suspects that this one could be dangerous.

Dangerous is one thing. Deadly is something else. (From the publisher.)
It took me a long time – in terms of days, not pages – to get going in this book (I even ran out of time on my library loan and had to return it, place a fresh hold, and check it out again several days later), but once I did, it was nonstop reading for me. There was one event a little less than halfway through that was enough to propel me through and make me want to just keep reading. I haven't had that experience in a long time, so it was a welcome one with this book.
Discussion questions for this post are from Lit Lovers. Spoiler alert is in effect.
1. Talk about Lacy Stoltz. Grisham has been accused of ignoring strong females for his lead characters. Does Stoltz satisfy that lack? What do you think of her?
I'm unfamiliar with the accusation of Grisham not using strong female characters, but I suppose it makes sense; one of his other recent novels (Gray Mountain, published in October 2014) had a female lead. Perhaps if he was already "under fire" at that point, that might be the reason he chose a woman main character for that book.
Back to the question at hand, though. Lacy was okay. I neither loved her nor hated her; I was just ambivalent toward her. She wasn't anything special. I think she reacted in reasonable ways based on the things that were happening to her and the people around her. I'm not sure that makes her "strong," but it makes her a decent character.
2. Do you find anything enviable about Lacy's life in the following passage? If so what? If you're a woman, do you ever envision a life like Stoltz's?
The truth was that, at the age of 36, Lacy was content to live alone, to sleep in the center of the bed, to clean up only after herself, to make and spend her own money, to come and go as she pleased, to pursue her career without worrying about his, to plan her evenings with input from no one else, to cook or not to cook, and to have sole possession of the remote control.
Generally speaking, I did not envy Lacy's life in the least. She works too many hours for me, and it despite the relationship she has with her boss, colleagues, and colleagues' families, it seems like it would be a lonely existence.
However… taking a look at the passage, I could see how it might be nice not to have other people to clean up after. That's not enough to make me "want to be" her, though.
3. Had you figured out the whistle blower's motive before the reveal?
No, but I didn't really try to. That's not my style of book reading. I tend to allow the author to take me on the ride they want rather than "spoiling" it, even just for myself. So I was perfectly fine to not try to guess who The Whistler was or why he/she was doing the whistleblowing.
4. How does Grisham ratchet up the suspense in The Whistler? What about that mysterious late night meeting near the Tappacola reservation? Realistically, why would Lacy and Hugo have gone?
The scene mentioned in this question is undoubtedly the point that made me want to keep turning pages. What happened "that night" when Lacy and Hugo went to the reservation was the moment I needed to keep reading. (I would have finished the book regardless, but this moment was the one that really was the turning point for me as a reader.) It was definitely the most suspenseful moment in the book (although there was another one involving the "whistler" and one of the antagonist's hit men near the end was pretty good too). As for why Lacy and Hugo would go there that night, I think they honestly thought the man who called them would be a credible source in their investigation. I don't think they suspected for even one second that it would be anything other than a reasonable "meeting of the minds" so to speak. Looking at it subjectively, after having finished the book now, I can see that it was probably a bad idea, though. I mean, who asks for a meeting at midnight? In an unfriendly "neighborhood"? No one. So Lacy and Hugo, being the intelligent people they were, should have known better. That said, without this meeting, and the unfortunate fallout that happened from it, the case never would have been solved. So despite the tragedy that occurred as a result of this meeting was absolutely essential to the story.
5. Read other Grisham novels? If so, how does this one compare?
I've read (almost) all of Grisham's novels! (I think the only one I skipped was The Pelican Brief. That, and the smaller, non-law-related ones and the children's novels.) I think this one is reminiscent of the Grisham I came to know and love many years ago. A lot of his current novels have been "preachy" or just generally not as good as his novels from the 90s. This one was absolutely fantastic. Definitely my favorite one in a long time.
~*~*~
Lori let me know just yesterday that she was unable to get this book from her library in time to read it (the hold list was too long), so unfortunately, she won't be answering questions on it this month. I hope you'll head over to her blog and read about some of the things she and her daughters have been doing lately anyway 🙂
We're still deciding which book to read for next month's installment of the Book Club, so I'll make a new post when I know for sure.
Blessings,