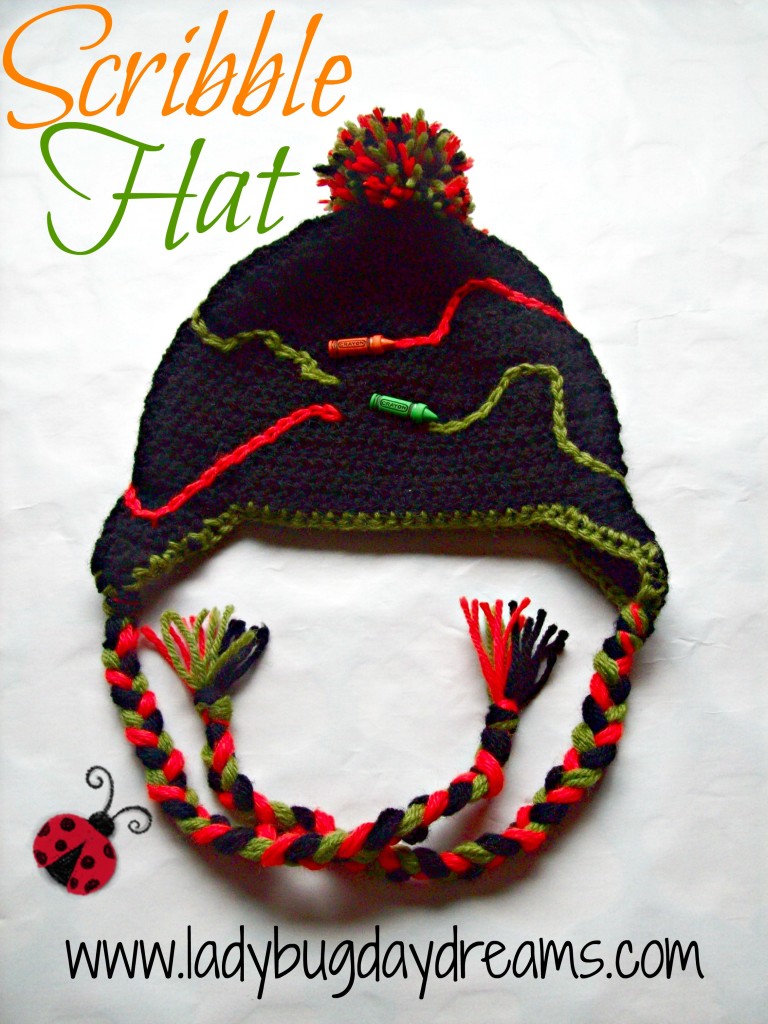 After spending much of the month of December crocheting hats using patterns from Repeat Crafter Me, I wanted to make something that was "mine." But even though I can create things, I'm not typically very creative. I always need some sort of inspiration. A nudge. When I went to JoAnn the other day, I decided to look at their buttons to see if I could get the push I craved in order to make my own item. I lucked out and found several different shapes of buttons for a great price, and I picked up three packets. The first project I tackled was using these crayon buttons, and I'm very pleased with the result.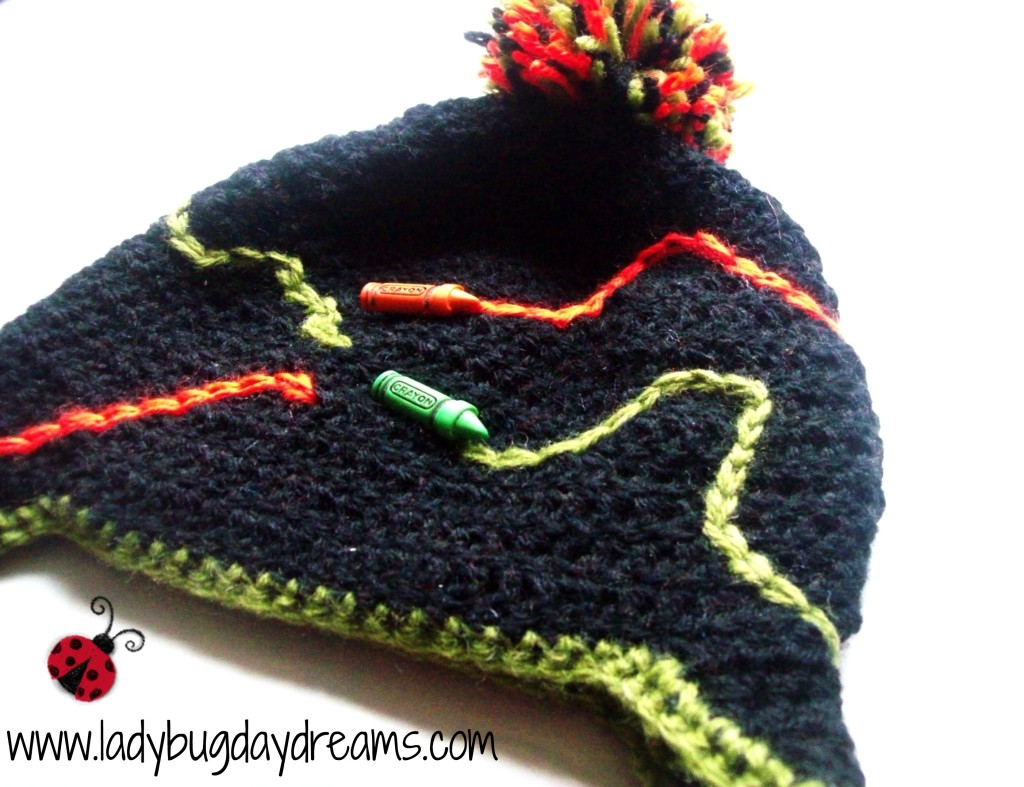 The hat is just a basic beanie with earflaps. (All of Repeat Crafter Me's hats begin one of two ways. This pattern is the one I used for my hat.) Once I'd finished up the hat and earflaps, I used green yarn to go around the bottom edge. That accomplished two things: it gave the hat a nice finished look, and it tied the green color into the hat a little more.
For kids' hats, I just love adding in the braided ties. It gives the hat a more complete look, and they're useful for keeping the hats on little heads. I've also found that if the hat is fairly "plain," a pom-pom is a nice touch. They're not necessary for all hats, but when I'd gotten everything else done on this one, it was apparent that it needed the pom on top.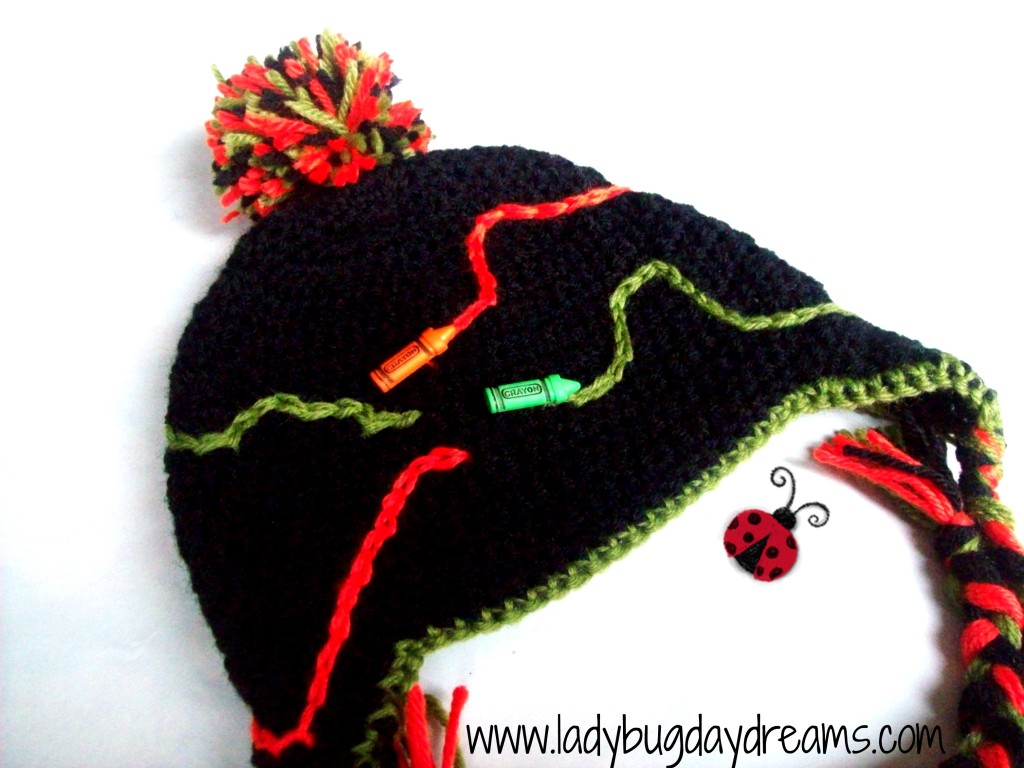 The "scribbling" was done using this method of surface stitching. I learned the technique recently, and I just love it for adding embellishments to crocheted projects. It's so fun and easy, and it really takes projects to the next level. For this project, I knew that I wanted to create the illusion that the crayon buttons had scribbled all over the hat, and surface stitching was just the right method for this. I chose two of the crayons from my bag of buttons based on what colors yarn I had available, and used those colors to stitch the scribbles all around the hat. I didn't follow a specific pattern; I was pretty random, with my only goal being to go all the way around the hat. When I'd finished those stitches, I tied the buttons in place using a square knot on the inside of the hat.
Interested in buying the Scribble Hat? It's available for sale!
Pertinent Details:
Size: Children's
Materials: Lion Brand Wool-Ease yarn (80% acrylic, 20% wool); button embellishments
Method: Double crochet with surface stitch and button embellishments
Price: Email me (ladybugdaydreams@gmail.com) for more details.
Blessings,