I decided recently that I wanted to redo our bathroom. Even though it's fairly cliche, I decided on a beach theme. We live fairly near the coast (about 30 minutes away), and spend a reasonable amount of time looking at the ocean. (We haven't been able to go actually down on the beach lately because of COVID restrictions.) I love to see the Pacific Ocean, and so I was okay doing a fairly unimaginative theme in there based on my likes.
The first thing I did was to cover the ugly yellow countertop with a blue shower curtain, which I taped down. Because we rent, I couldn't do anything super permanent about the counter. I cut out a hole for the sink, which was a lot harder than I thought it would be. I also bought a blue toothbrush holder (we'd been using a kitchen glass before that) and a blue votive holder with "coastal breeze" scented candles. For the finishing touch, I bought a package of seashells from the Dollar Tree and spread them out on the counter.
And the piece de resistance (lol). I took a summertime sign from the Dollar Tree: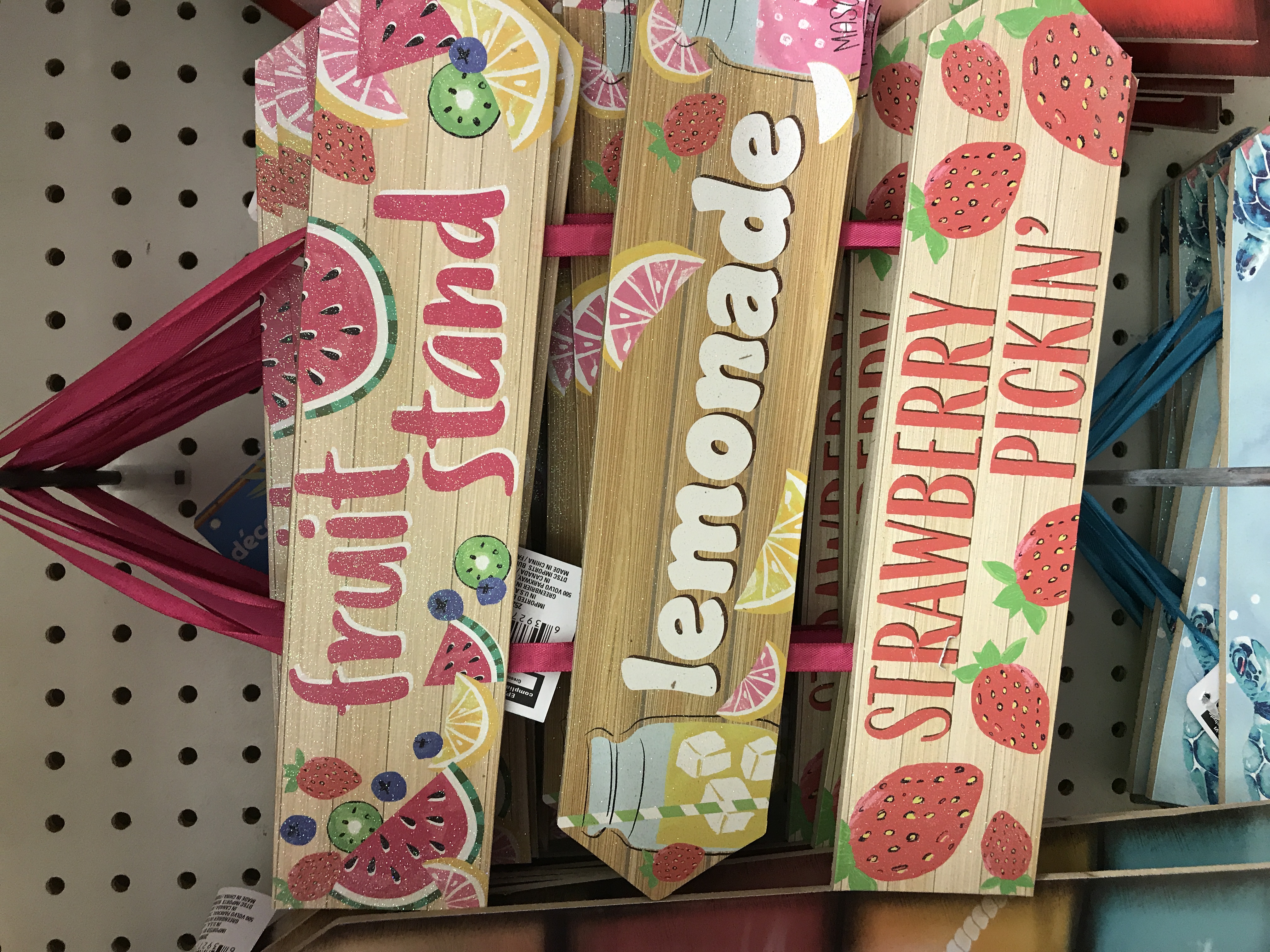 and turned it into this: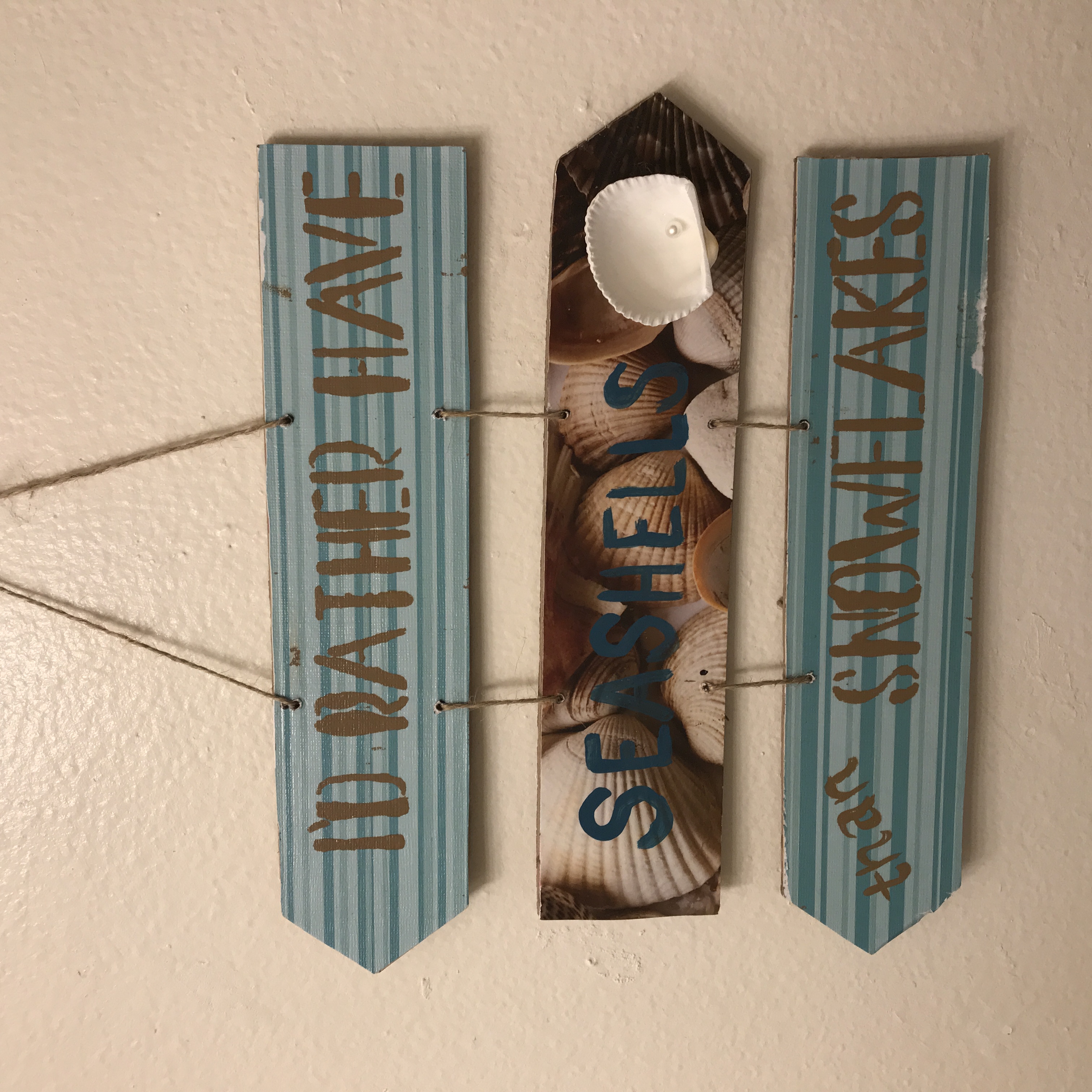 How I did it:
I bought two pieces of scrapbooking paper from JoAnn. I really love the seashell one! I googled "beach theme home decor phrases" and found one that I liked – I'd rather have seashells than snowflakes. I really love that it's not just something basic like "Life's a Beach" or something. And it went with my paper perfectly!
I first dismantled the sign. I knew I wasn't going to want to keep the bright pink ribbon holding it together, so I wasn't concerned with keeping it nice. Then I took the arrow boards and traced them onto the back of the paper and cut it out. Using school glue (I was out of Mod Podge and forgot to buy more), I glued the paper onto the sign pieces, and then had trim the edges a little bit.
When the glue dried, I did the stenciled words on the blue tiles. This wasn't as perfect as I'd hoped, but it turned out okay enough. I freehanded the word "than," and decided that I liked that a lot better than what I'd stenciled, so I decided to just paint the "seashells" freehand on the center board instead of using my stencil. When all the words were painted and dry, I used my school glue to seal everything down. It worked really well! I love the firm, glossy feel it gave my sign.
After the glue dried, I had Ballet Boy drill new holes in the sign so that I could reattach them to one another. I threaded some twine into a yarn needle and then used it to tie the signs together in the right order. For the final flourish, I took one of my seashells and hot glued it to the seashell part of the sign. Ballet Boy had a small artificial pearl on hand, so he glued it into the shell.
Overall, I'm pretty happy with how the room turned out – especially the sign.
Blessings,