I have a free crochet pattern that I'll be posting in a couple of days, but I wanted to post this tutorial on the surface slip stitch first, because my pattern requires use of the technique. You may be asking yourself, What is surface slip stitch? It's simply a way to stitch designs onto your work that's easier than using a crochet chain as an appliqué. The method is easy once you get the hang of it, so if you've never used it before, I hope this inspires you to try.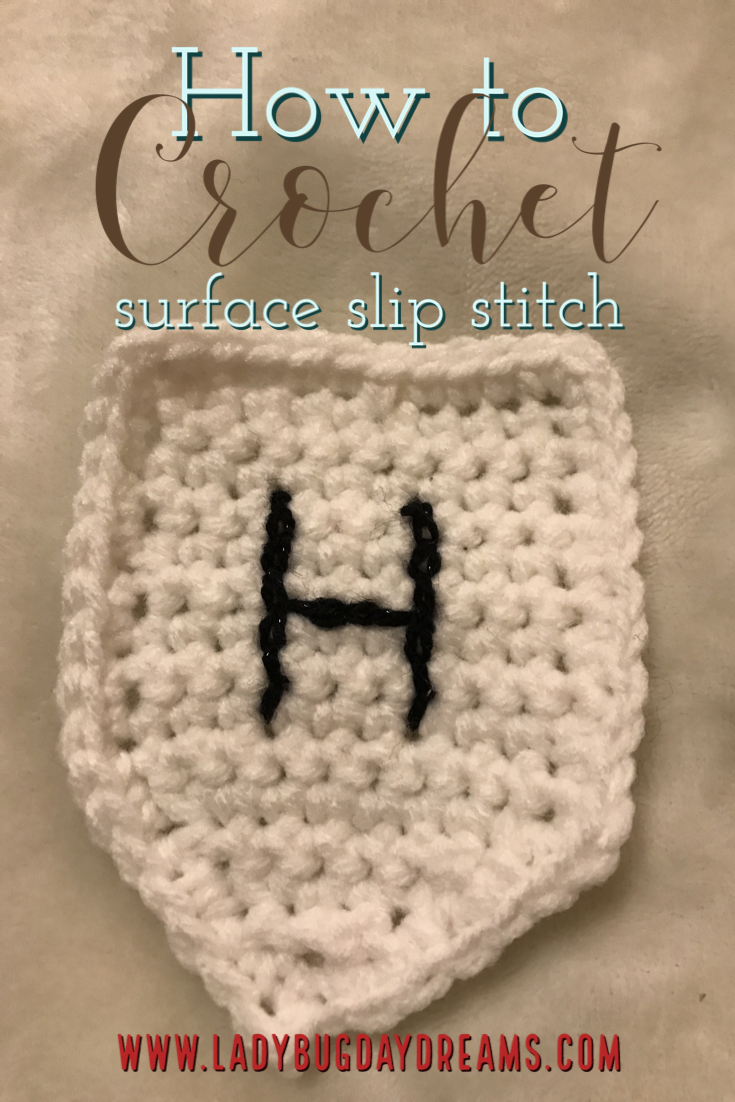 The main thing to remember about this technique is that your working yarn should be behind your main piece all the time. With that in mind, here's a step by step tutorial. (These steps assume that you know how to crochet and have an idea of the design you want to make.)
1. Insert your hook from front to back of your work, right where you want your design to begin. Attach your "drawing" yarn to your hook with a slip knot, then pull the loop through to the front.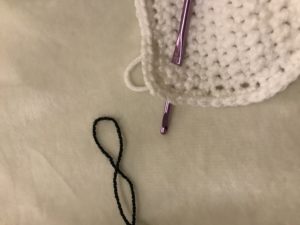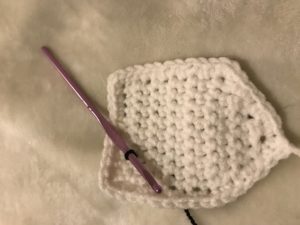 2. Keeping your design in mind, push your hook down through the fabric about one stitch away from where it is now. With your hook on the back of the fabric, yarn over and pull up a loop. With that loop now on the front of your fabric, complete the slip stitch.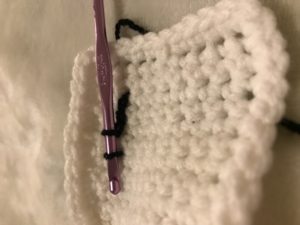 3. Continue in this fashion until you're done with your design.
4. When you've completed your last stitch, remove the hook from your work and gently pull out the final stitch. Push your hook back through the fabric in the same spot you just undid that stitch from, this time from back to front. Grab the loop from the second to last stitch and carefully (without pulling too tightly and distorting your stitches) pull it to the back.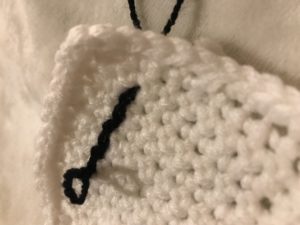 5. Break the yarn and fasten off as normal. Tie the beginning tail and ending tail together in a knot at this point, just for extra security. This also assures that your work will stay in place without you having to weave in the ends (since your yarn is probably a contrasting color to your main work, weaving the ends in is less than ideal). Once the tails are knotted together, you can cut the ends short.
I hope this helps you!
Blessings,