I'm a little late on the challenge today for a couple of reasons. First of all, today starts birthday season in our home (today is mine, Sunday is hubby's, and a week from Sunday is Small Fry's). Due to that, it was kind of crazy here today. In a good way, of course.
Secondly, I wasn't entirely sure what to do for today's prompt. I mean, "view" is straightforward enough, but I wasn't sure my own backyard was that interesting, and it didn't seem appropriate to snap a photograph out the front window – I doubt my neighbors would appreciate having the fronts of their homes posted on the internet.
But then we went out this afternoon, and I was able to snap a couple of pictures from our outing that were just perfect for this. So, here is one of my favorite views of the day: Will and the kids feeding ducks at the lake. (Munchkin was there too, he just didn't make it into the shot since it was so narrow.)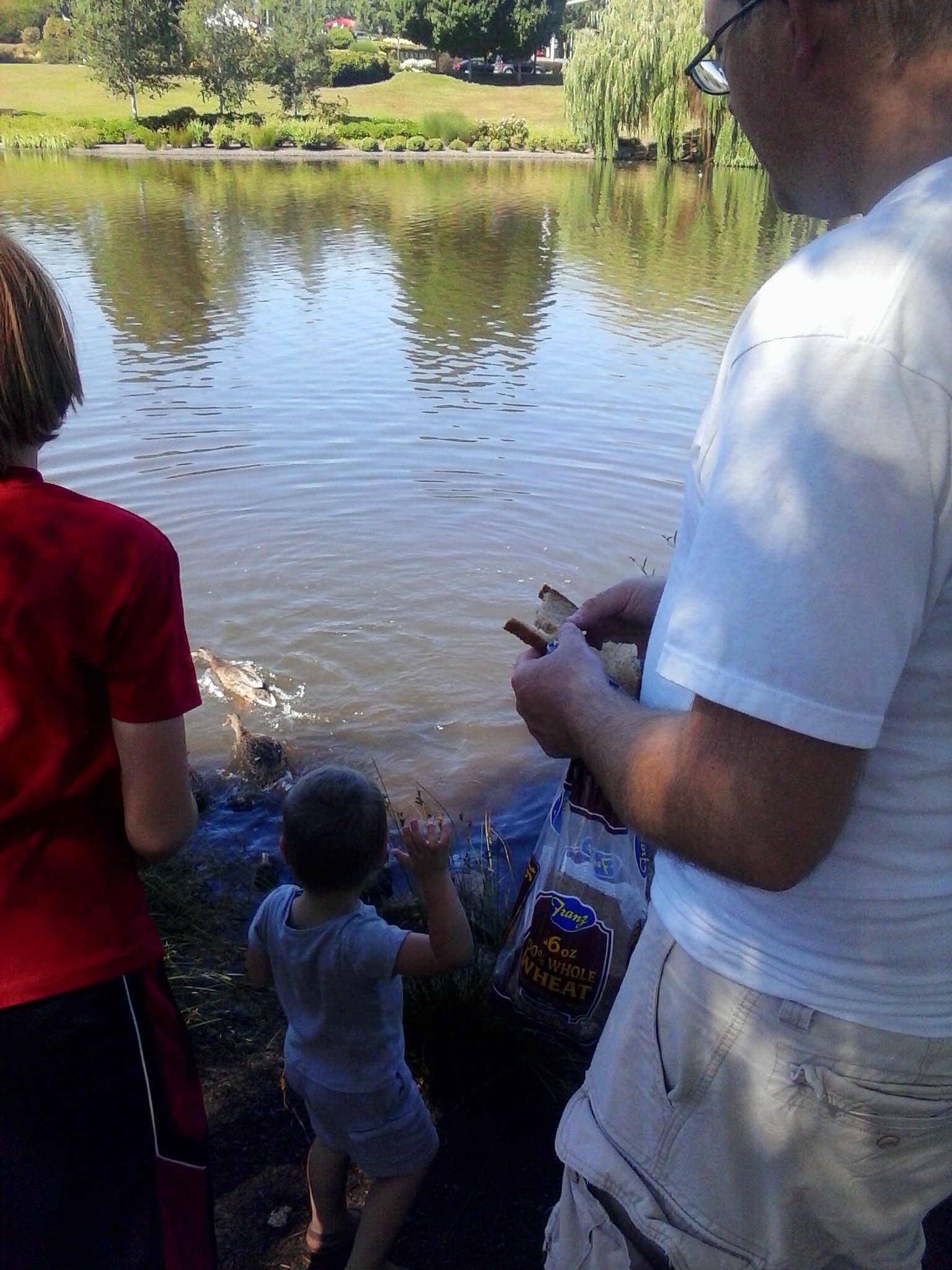 And for good measure, here's one of just the ducks.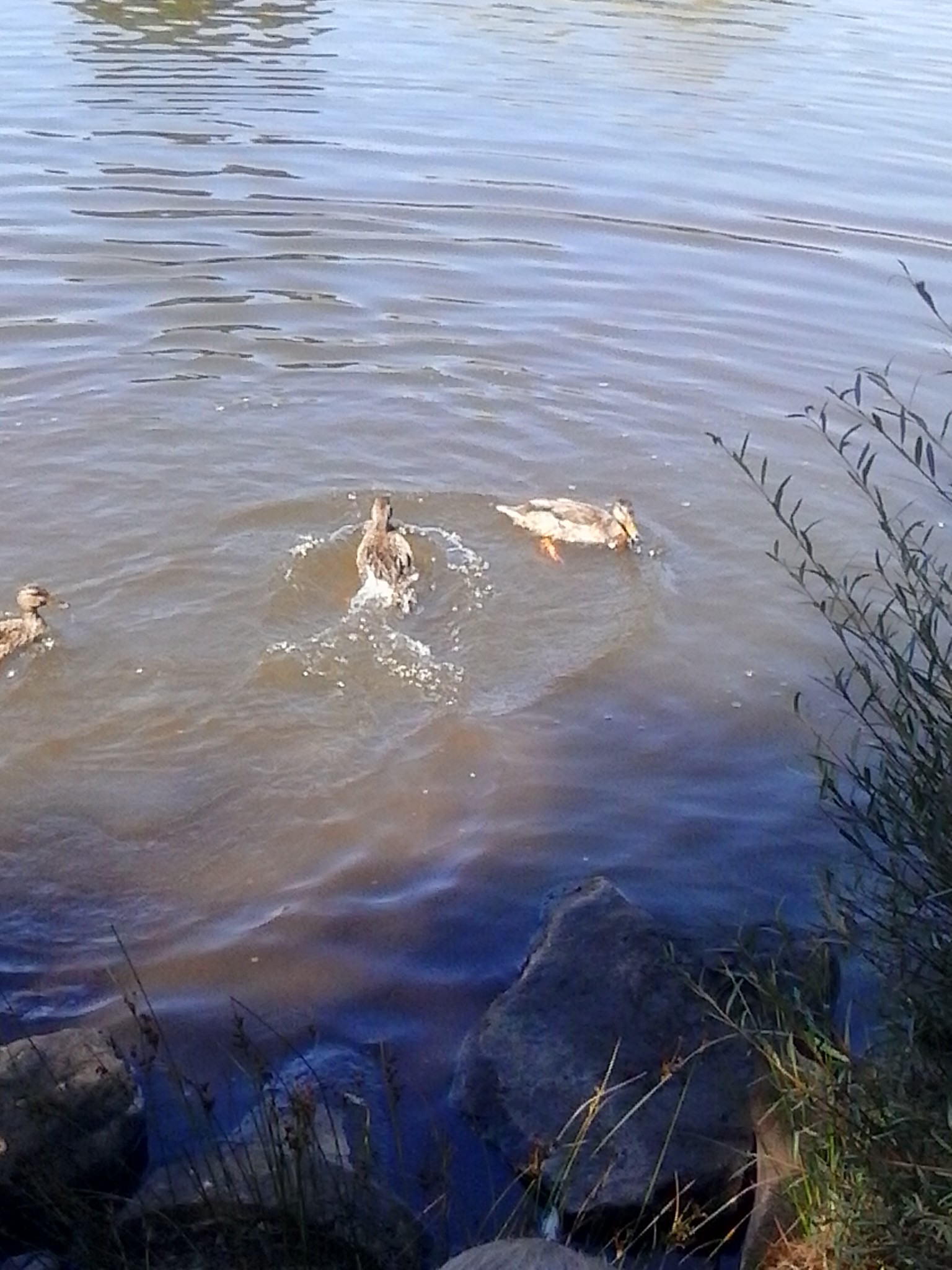 Blessings,