I offered to make a sweater for Scorpion a while ago, and finally finished it!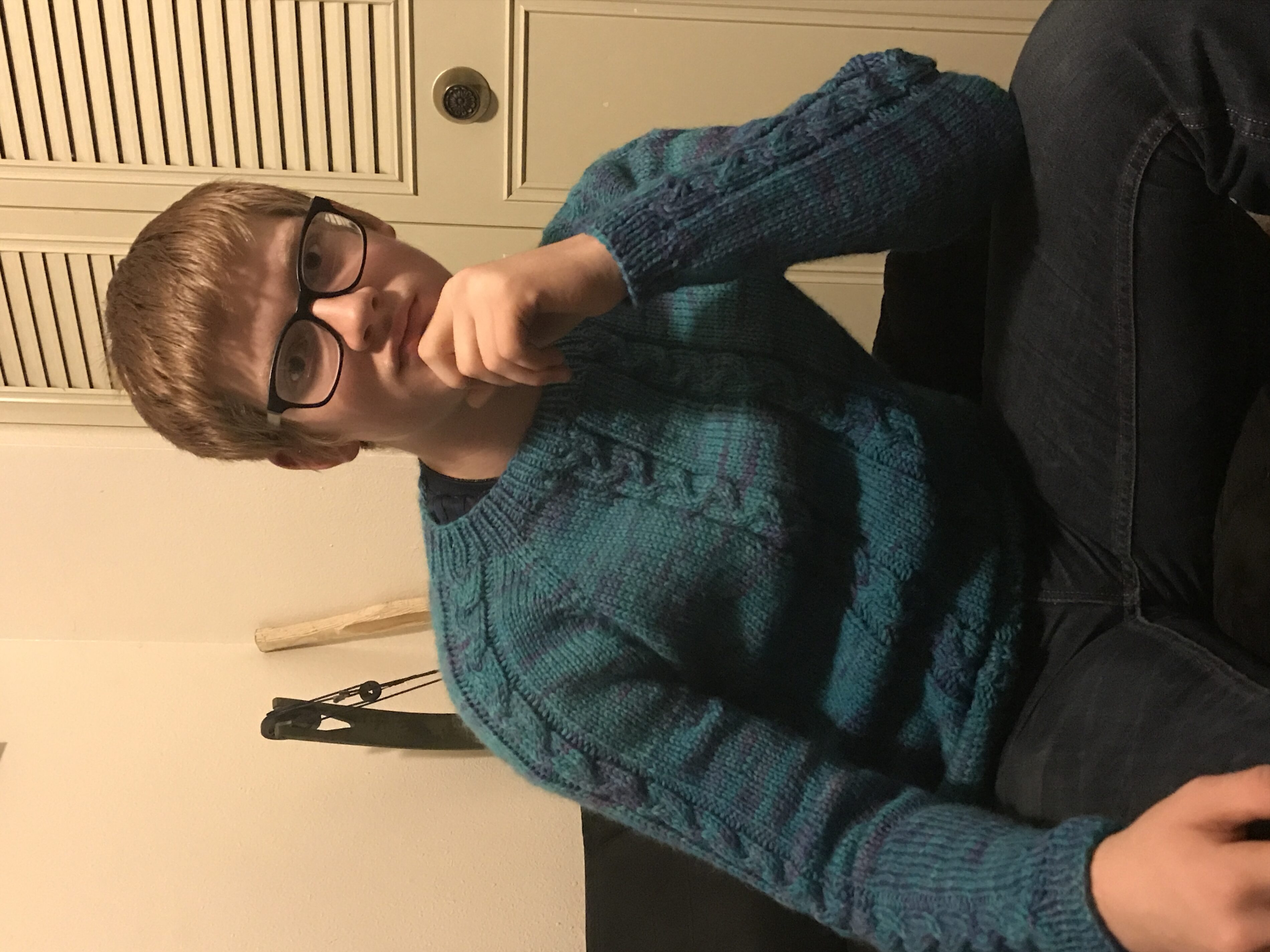 The yarn is Lion Brand Fisherman's Wool in the color Oatmeal. He wanted a blue sweater, though, so I used Wilton Royal Blue icing color to dye the yarn.
The pattern is Flax by Tin Can Knits, with a small modification. Instead of knitting the sleeve with a garter panel, I added a cable instead. I let Scorpion choose the cable he wanted from a small sampling. To keep things looking cohesive, I added the same cable to the front and back of his sweater.
Overall, it turned out quite well!
Do you like to knit cables?
Blessings,