Disclosure: I received this complimentary product through the Homeschool Review Crew.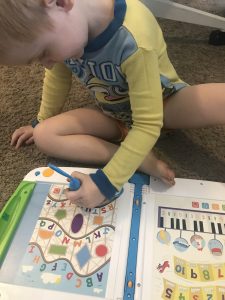 LeapFrog is a well known company for parents of toddlers, even if you don't homeschool. As I mentioned in a review last year, we used to check out the DVDs from the library when my teens were little kids. Over the past year, we used the iPad app for the "new crop" of little kids. This year, we've been blessed with the LeapStart® Learning Success Bundle™, which is like a chunky tablet for younger kids.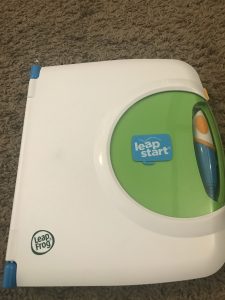 If you're familiar with LeapFrog at all, this product is probably what you think of when you hear their name. I call it a "tablet for little kids" because that's precisely what it reminds me of. Younger kids get the thrill of opening it up and playing with a digital device, but there's no screen. This makes it a tablet you can feel good about letting your toddlers play with! There's a stylus attached, and it's nice and chunky for little fingers and hands to grip easily. The stylus is the portal for all the cool things this tablet does. It really does feel like magic.
The tablet itself has some activities right on it. Your child can learn things like shapes, numbers, musical instruments, and more just by touching the stylus tip to the various places on the device. There are two levels of activity, and it's super easy to decide which to use. You simply touch the stylus to the "one star" or "two star" icon before playing, and the computer knows which activities to run based on which level is chosen.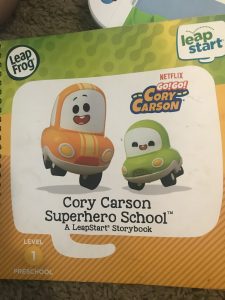 Inside the box with the LeapStart® Learning Success Bundle™ are also two LeapFrog books. These books are completely interactive and by simply laying them on top of the tablet, they become part of the computer and work just like the tablet itself. There are two levels for the activities in each book, and the stylus is how you control them. The first book is a sampler of sorts. On each of its pages is a sample from other LeapFrog LeapStart books. The other book is a full book from the Netflix show "Go Go Cory Carson." We weren't actually familiar with that show, but the kids have started watching it after becoming familiar with the book.
The LeapStart® Learning Success Bundle™ is run on AA batteries, and they do run out fairly quickly. My kids really love playing with the LeapStart, so a set of batteries lasts about a week. I really need to invest in some rechargeables! You can also buy other LeapStart books to use with the tablet – they'll all work. I'm looking forward to increasing our library of LeapStart books for the boys.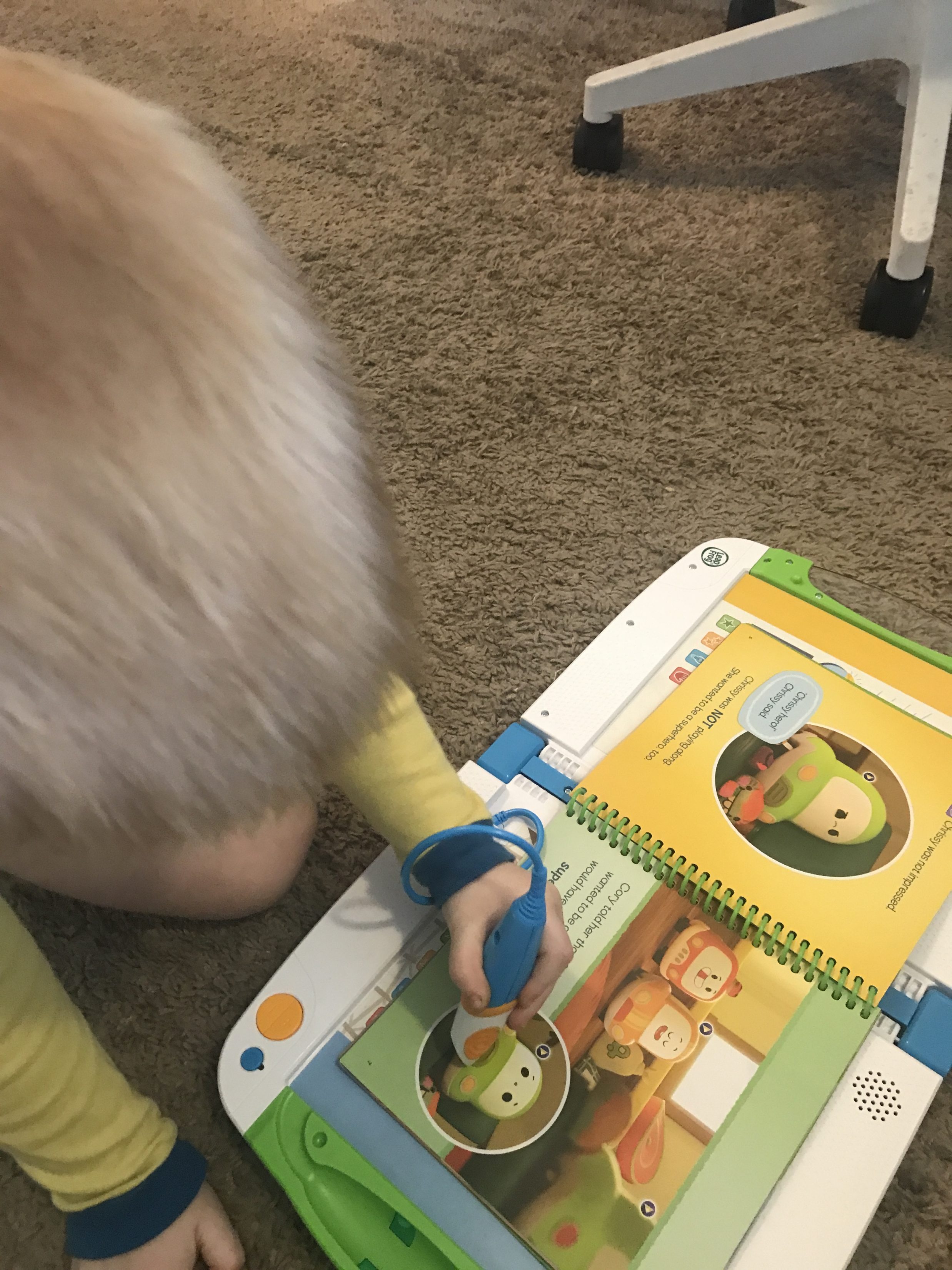 They have had loads of fun playing – and learning! – with this system over the past few weeks, and I'm so grateful to have been chosen for this review.
Make sure to head over to the Homeschool Review Crew and read more about the LeapStart® Learning Success Bundle™!
Blessings,