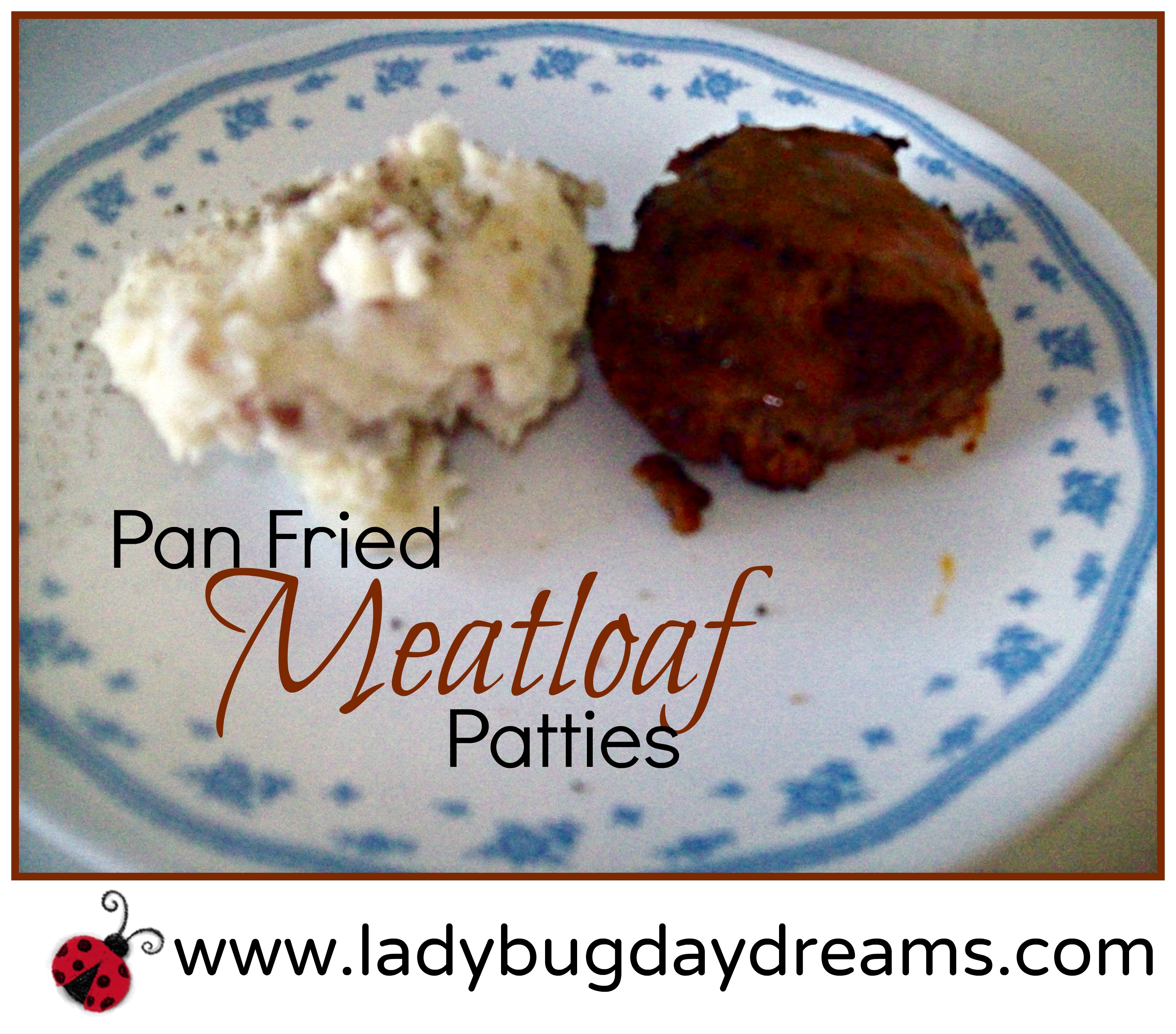 Some days, you just want comfort food. Even if it's June and 90 degrees (Fahrenheit) outside. But when it's that hot out, most comfort food isn't really practical to prepare, especially if you don't have air conditioning in your home, since a lot of them require baking for a long period of time.
This was the "dilemma" I found myself in earlier this week. Meatloaf sounded amazing, but the last thing I wanted was to turn the oven on for over an hour and heat up the house. (We do have an air conditioner, for the record, but it's just a window unit. Even though it's pretty powerful, it struggles to keep up with the oven heat.) So, what's a girl to do? Come up with an alternative to baking the meatloaf, of course! So that's just what I did.
I used the same ingredients as my normal meatloaf, but instead of putting it in a loaf pan and baking for an hour (or longer), I shaped the meat mixture into patties and pan fried them in just a touch of oil. When the meat was cooked through, I added the sauce to the top of the patties and let it cook for just another minute or two to set.
The result? These patties were just as good as a traditional meatloaf, and a lot quicker to prepare. I'll definitely be using this method again, and I hope you'll try it too!
Pan Fried Meatloaf Patties
2015-06-11 13:16:10
Serves 6
A traditional meatloaf recipe is turned into patties and pan fried instead of baked.
Nutrition Facts
Amount Per Serving
* Percent Daily Values are based on a 2,000 calorie diet. Your Daily Values may be higher or lower depending on your calorie needs.
Ingredients
1-2 tablespoons oil, for cooking
1 1/2 pounds ground beef or turkey
1 egg
1 8-ounce can tomato sauce, separated
1 cup seasoned bread crumbs (fresh or store-bought)
Salt and pepper to taste
1-2 tablespoons sugar (white or brown, it doesn't matter)
1-2 tablespoons prepared mustard
1-2 tablespoons white vinegar
Instructions
In a large nonstick or cast iron skillet, heat the oil.
In a medium to large bowl, combine the meat, egg, half of the tomato sauce, bread crumbs, salt, and pepper. Combine thoroughly, but don't over mix.
Shape the meat into 6-8 patties.
Carefully place the patties in the hot oil and cook until they're no longer pink in the center, about 5-7 minutes per side.
Meanwhile, combine the other half of the tomato sauce, mustard, sugar, and vinegar (I do this right in the tomato sauce can).
When the meatloaf patties have cooked through, pour the sauce evenly over the patties and let it all cook together for an additional 2-3 minutes.
Ladybug Daydreams https://www.ladybugdaydreams.com/