The older boys have been taking dance classes since September, around the time I started taking ballet. The difference between us is that they've stuck with it; I didn't (I found that it hurt my feet because of the split sole on the ballet slippers). They danced in The Nutcracker at Christmastime, and Seahawk had a solo in that.
For the past couple of months, their dance studio has been putting together another production, and this weekend is the performance. Last night was Opening Night, they perform again tonight, and there's a matinee for the closing tomorrow. I was a backstage helper last night, and I'll be in the audience on Sunday afternoon. Because I wasn't in the audience last night, I don't have pictures of the actual performance (I'll try to do a new post with those next week), but I do have this one of the boys in their costumes, hanging out backstage. I love how they look like they're palling around together! Proof that they do sometimes get along 😉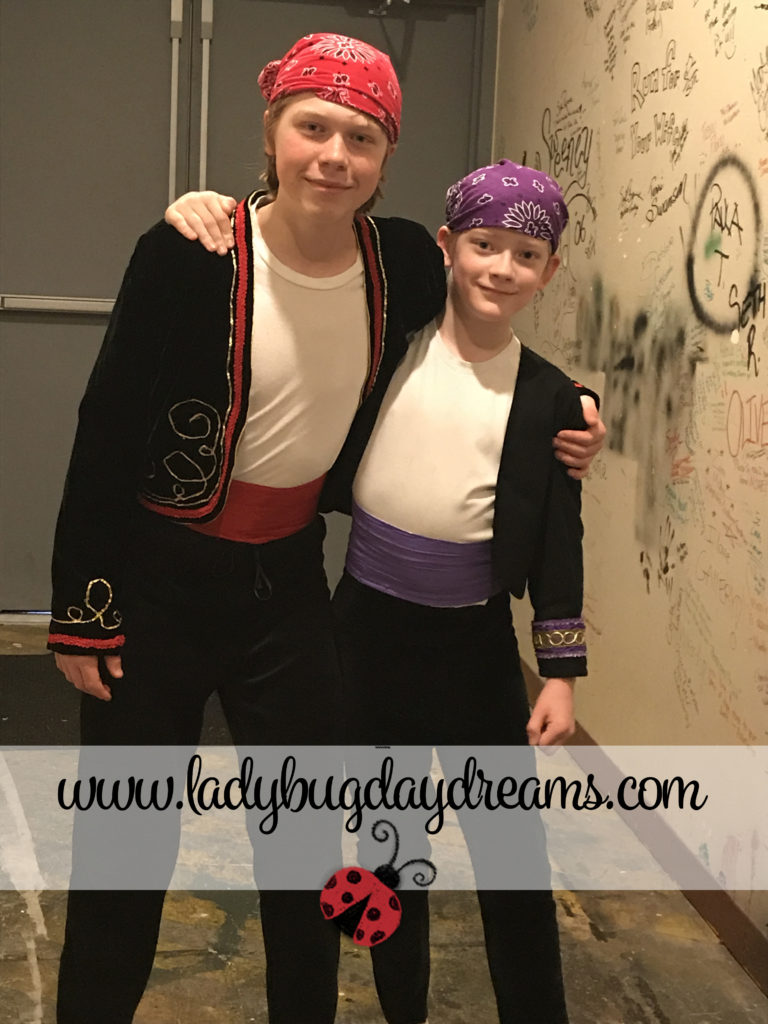 Have a great weekend!