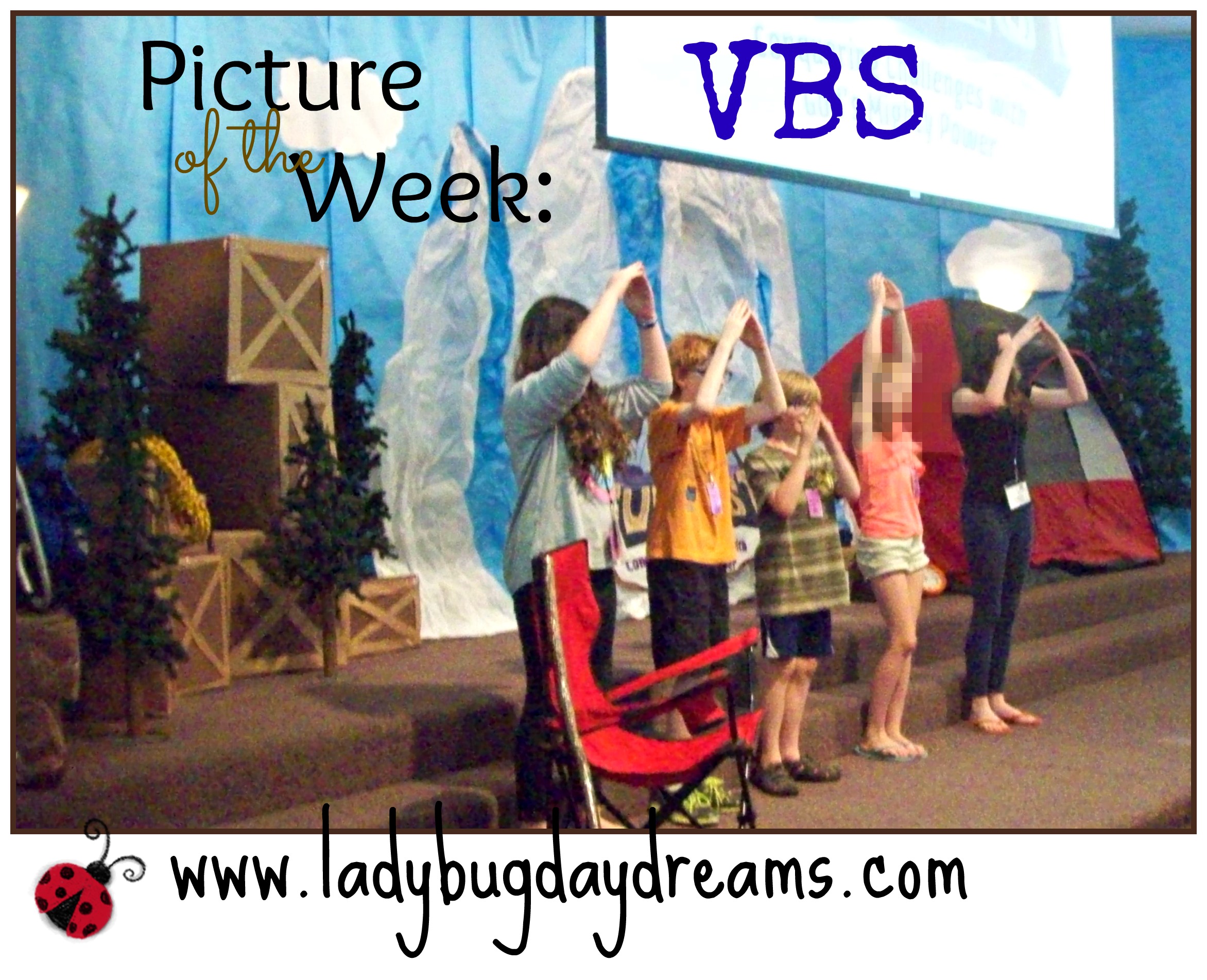 The two big boys spent the week at VBS. Seahawk was a helper (how did he get old enough to help instead of attend?!), and Munchkin was an attendee. The theme was "Everest," and the kids learned that God can help them in a variety of ways, including helping them to help others. I didn't attend or help along with them, but from their excitement each day I could tell that they were learning a lot. And both got rave reviews from their group leaders (Seahawk joined the youth group in leading the preschoolers in outdoor games) on their good behavior.
This picture was taken during the closing ceremony. Each group (called Crews) took the stage to perform a song for all of the parents. Munchkin's group performed "The Hippopotamus Song."
Have a great weekend!
Blessings,