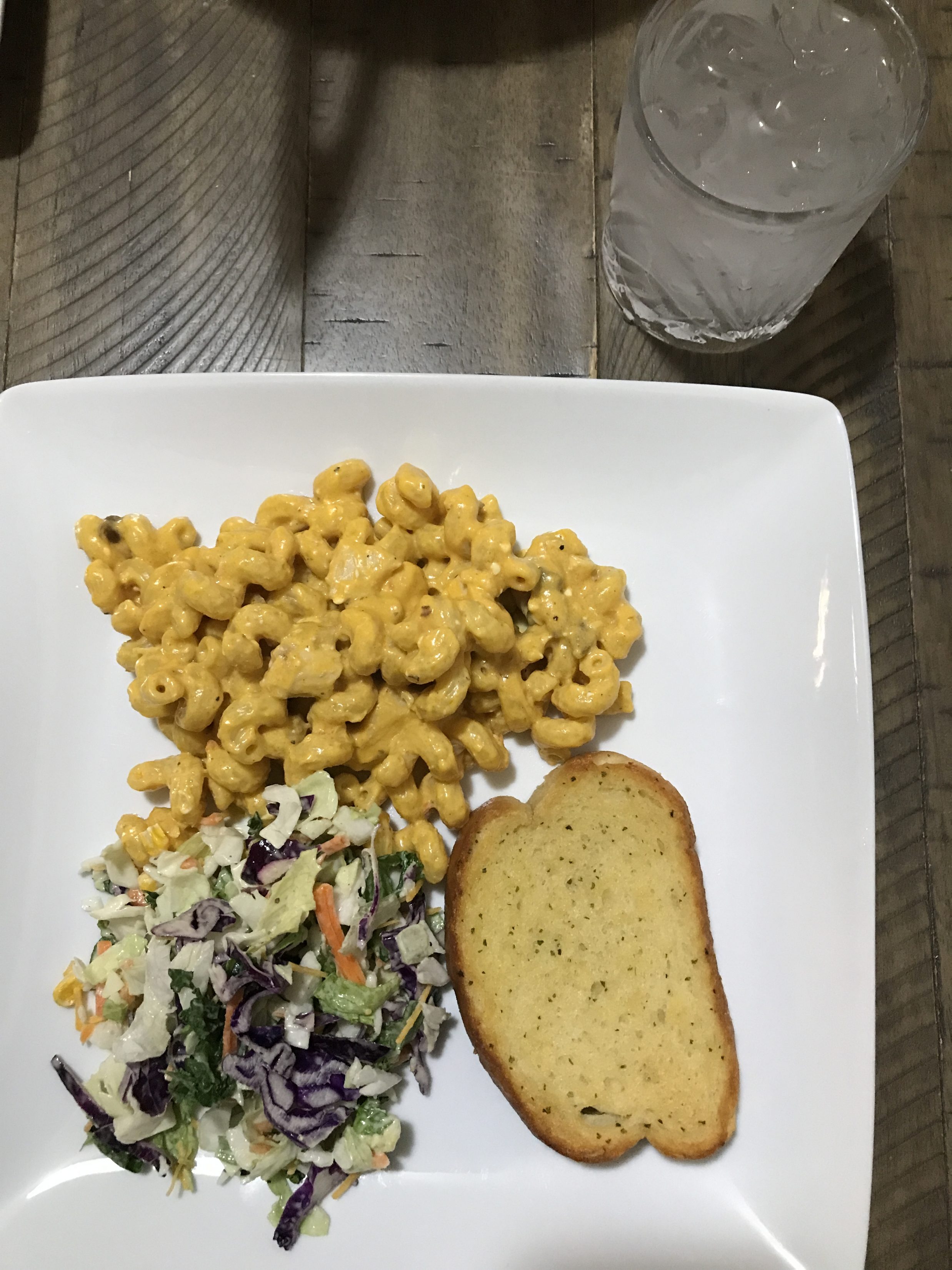 I have a recipe to share with you today. It's so delicious, though probably not the healthiest thing in the world. It's not that it's full of "bad" things, but because of the cream cheese, butter, and pasta it has a lot of fat and carbs. You could counterbalance that by using a low fat cream cheese, butter substitute (or just lessen the amount of butter) and low-carb pasta (or skip the pasta altogether and serve with spaghetti squash or other "noodled" vegetables). You could also skip the "bed" entirely and just eat this sauce as its own dish (it's definitely thick enough to pull that off) with a side salad or other choice of vegetables.
I originally found the idea for this recipe on AllRecipes.com. My version uses all the same ingredients, but I've modified the cooking method to make it easier to cook well. It's not necessarily easier, per se, but whole chicken breasts can be tricky to cook well in the oven. The original recipe called for making the sauce separately, then pouring it over the chicken and baking it altogether. It could be because I have kids, or maybe because I get pretty frustrated when my chicken takes too long to cook, but I like to chop the chicken up and cook the small pieces. This saves the trouble of cutting them up for the kids later when you're ready to serve. Also, baking chicken breasts can be hit or miss. Just a couple of minutes too long and your chicken is suddenly unpalatable due to dryness. So I've combatted those issues by cutting up the chicken in advance and cooking it in a skillet (you can add oil if you want, but I normally don't need to) and then adding the sauce ingredients and cooking everything in one skillet. The other benefit of making it this way is that it's just a one pot meal (excluding the pasta, but that's an easy pan to wash later).
Let's get to the recipe!
Angel Chicken
(serves 6-8)
1-1 1/2 pounds chicken breasts, cubed
1 packet dry Italian dressing (find it on the salad dressing aisle)
8 oz cream cheese, cubed
2 cans Golden Mushroom soup
1/2 cup butter (1 stick)
hot cooked pasta
Cook chicken. Sprinkle dressing mix over chicken and mix well. Add cream cheese and soup. Mix until cheese melts. Stir in butter and melt. Serve over pasta.
What's your favorite chicken recipe? Pasta recipe?
Blessings,