One of the things I've struggled with the past few weeks is meal planning for people who have severe dietary limitations – no poultry, limited dairy, allergies to several fruits and vegetables, and a distinct hatred for most others (no, none of these issues are my kids – it's the other grownups we live with right now causing the "problems"). Most of what we've been eating is pork chops and salad or tacos. I was looking for something different the other day to use up some ground beef I had on hand when I remembered one of my favorite simple meals – something I made up a while ago that I call "Taco Rice." It fit the dietary guidelines, and is really yummy. Plus, it's a one pot meal! Today, I'm sharing the recipe here. Enjoy!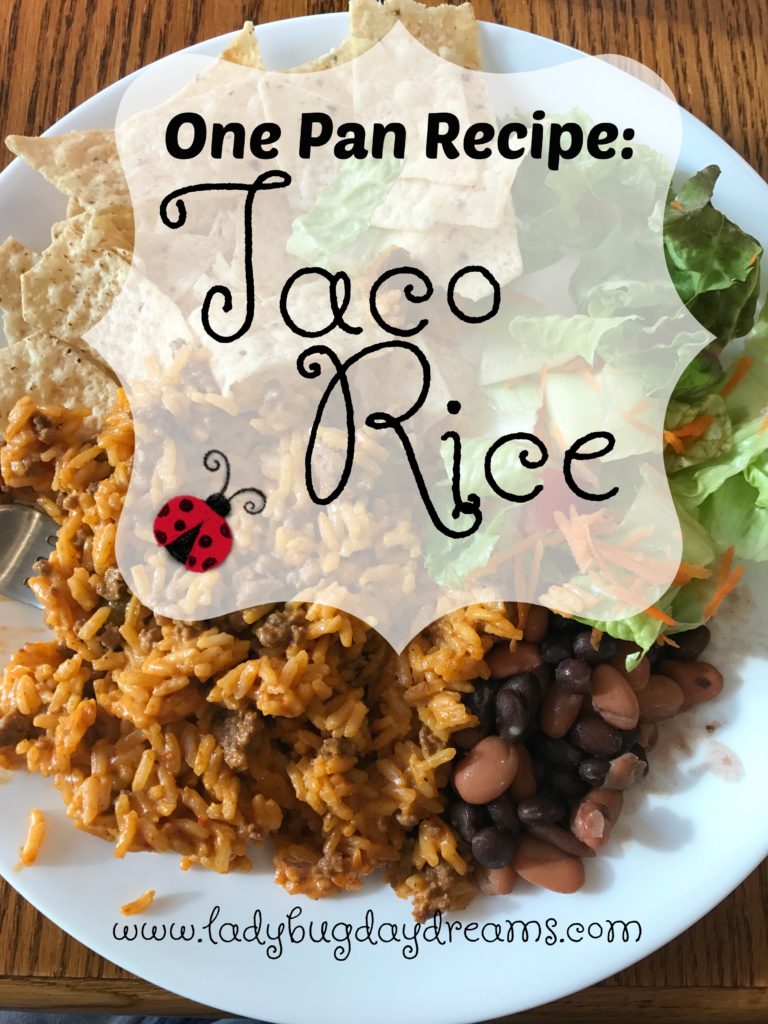 Taco Rice (serves 6-8)
1.5 pounds ground beef (or turkey)
2 packets (or equivalent homemade) taco seasoning
4 cups water (instead of the amount listed on the seasoning packets)
1 jar nacho cheese
2 cups uncooked long grain rice (or 4 cups instant rice)
Cook and crumble the ground beef until no pink remains; drain fat. Return to pan and add seasoning, water, and nacho cheese. Stir to dissolve the seasoning and melt the cheese. Bring to a boil. Add the rice. Reduce heat to low; cover and cook 20 minutes. If you're using instant rice, follow the directions on the box for timing once you add the rice to the pan. Gently fluff the rice and serve.
I like to eat this either plain or scooped up with tortilla chips. It's also good with a super simple salad, and would make a wonderful tortilla filling.
Blessings,