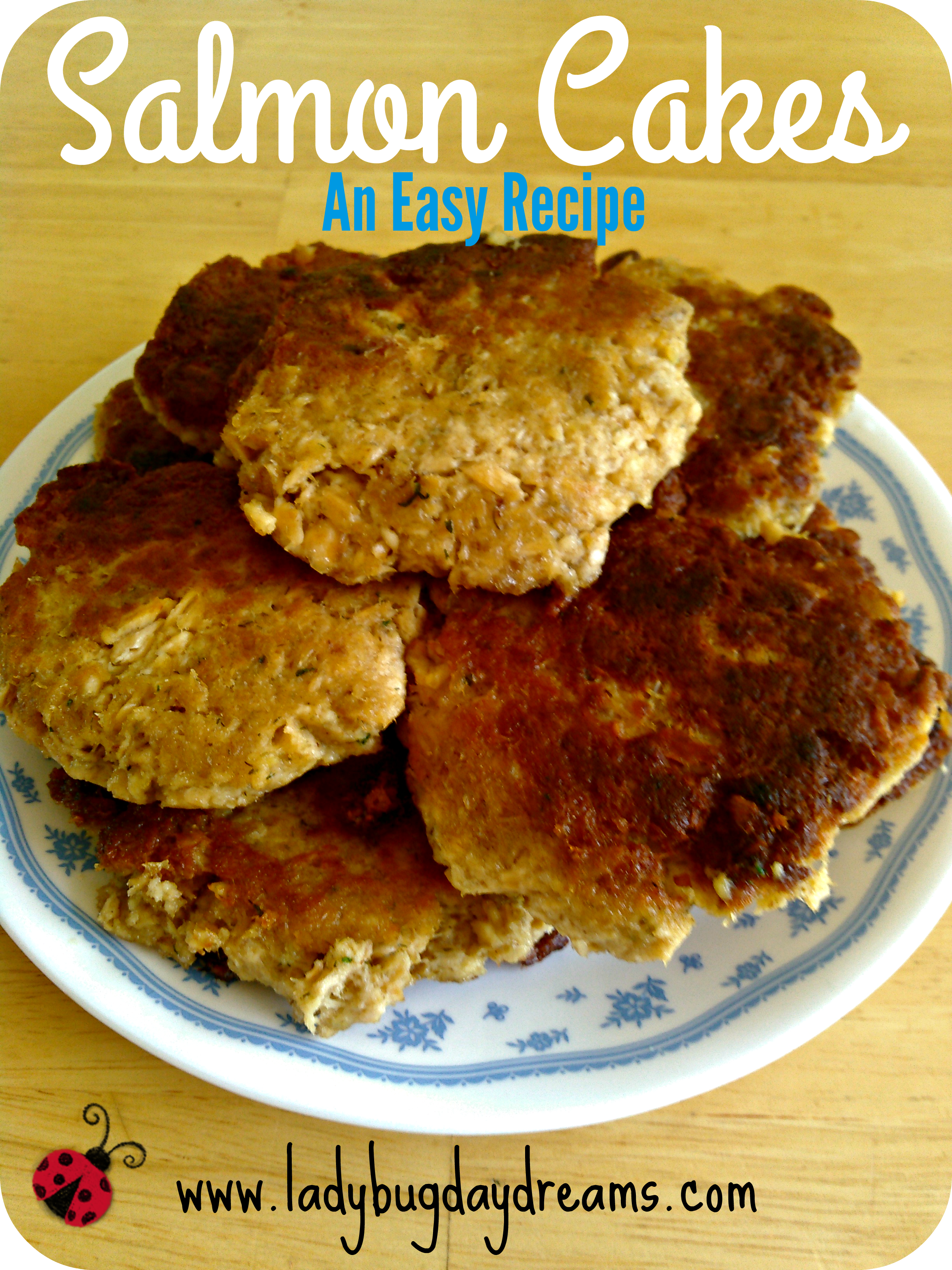 There are probably as many recipes for fish cakes as there are cooks who make them. I recently came across one for salmon cakes that included Rice Krispies, but we didn't have any on hand. I decided to try making it using bread crumbs instead, since the cereal was the only ingredient we didn't already have. When I got it all mixed together, I could tell they were going to try to fall apart on me (which seems to happen all the time with fish cake recipes as they're written), so I added a little bit of mayonnaise to help them hold together better. It worked like a charm! Now these delicious patties are one of our favorite easy go-to lunches; it's not much harder than a sandwich (especially in my house where everyone likes a different kind), but it gives us a nice hot lunch that feels more like a meal than a lot of other options. I hope you like it too.
If you don't like salmon, or just don't have any in the house, this could be made just as easily with tuna.
Salmon Cakes
Preparation Time: 10 minutes
Cooking Time: 15 minutes
Makes 9 patties
5 cans salmon (5 ounces each), drained
2 large eggs
1 tbsp dill weed
1 tsp mustard
3/4 cup bread crumbs
1/4 cup reduced fat mayonnaise
In a large bowl, beat the eggs.
Mix in bread crumbs, dill weed, and mustard to create a slurry.
Add salmon and combine well.
Stir in mayo to create a paste-like mixture (think meatballs or meatloaf).
Shape mixture into balls, then flatten into patties. I usually get 9 decent sized cakes from this recipe, but you could easily make smaller ones for a side dish instead of these main-dish sized ones.
Saute in hot oil 5-7 minutes per side, until golden brown and heated through.
Blessings,