I recently had the opportunity to watch a new movie from an independent film company, Mapelle Films. It's called Trust Fund, and it offers a new perspective to the biblical story of the prodigal son.
The Synopsis
Reese is a free spirit. She grew up rich, and never had to worry about anything financial. Even as a young adult, her father deposited a hefty sum of money into her bank account each month – which she readily spent every single month.
Audrey is the responsible sister. She works for her father's publication company, is engaged to a man who also works there, and focuses hard on being "good."
One day, while snooping through her father's desk, Reese comes across a copy of her late mother's will. She learns that her mother, wealthy in her own right, had left 10 million dollars for her and Audrey to divide equally. Her father had never told her about this money, and Reese feels cheated. She tries to convince Audrey to help her confront their father about it, but Audrey refuses. Reese tries to confront him on her own, but chickens out. What she does instead is really horrendous – she hacks into the company's accounting software by guessing Audrey's password and transfers $5 million to her own account. She then leaves for Italy, where she meets up with a man she'd met while visiting the country just before the opening scene of the movie.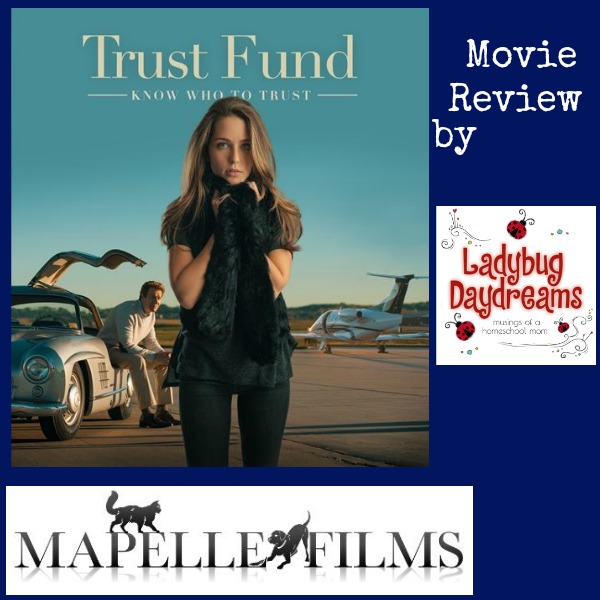 She spends a lot of energy – and money – in Italy, shopping and generally living the high life with Milo (the Italian boyfriend). When he has difficulty making the money to "invest" as he wants, Reese offers him her money. He tries to decline – in the kind of way that someone declines when they really want to say yes. She insists, and he eventually takes the money. All of it. He buys stolen diamonds, and as soon as Reese finds out that this is what he's done, she leaves. Fortunately, she runs into a private investigator (hired by Audrey, close friend of her father) who was tracking her. He helps her get home from Italy.
Just like in the biblical parable, her father is thrilled to have her home. He throws a party celebrating her return. And just like the parable, the older sibling (brother in the Bible, sister in this movie) wants none of it. Audrey is furious with Reese – and for good reason. She didn't just take her inheritance (although that would be pretty bad, considering she didn't have permission to access that money), she actually stole from the company.
This all happens in the first half of the film. The second half expands on what could reasonably happen from there: Does Audrey ever forgive Reese? Does Reese ever face any legal ramifications for what she'd done? Does she ever get her money back from Milo? Does Milo ever get caught for being part of a diamond smuggling ring? How does Reese's life change once she gets back from Italy? All these questions are answered in the second half, but to avoid spoilers, I'm going to leave them as questions.
My Thoughts
I watched this movie with Will, just the two of us. Despite it being a "biblical story," I wanted to see it before committing to showing it to anyone else, including my kids. Now that I've seen it, I can wholeheartedly recommend it. The cinematography is stunning; it doesn't feel like an independent movie at all. A lot of the actors are people I'd never heard of or seen in anything else, but a few of them I had seen in other things (Ana Ortiz, who I recognized from Boston Legal, and Rose Abdoo, who was a regular guest on Gilmore Girls). The only thing that I can even remotely "complain" about is that some of the scenes felt really short. Also, I had trouble working out what exactly Milo was doing. I knew it was something bad, but it didn't really seem to ever fully explain it. Overall, this is a fabulous movie though.
Finally…
Trust Fund was written in 2013, shot in the fall of 2014, and had a small release in the Kansas City market in 2016. It did very well there, but Mapelle Films didn't have the funding to offer a wider theatrical release. But they're releasing it to the home entertainment market today! That means you don't have to wait any longer if you're interested in purchasing the movie. It's available as a digital download or on DVD.
To supplement the movie, there's a book called Love Was Near. This book is designed to be read by girls ages 12 and up after they've seen the movie. It delves into some of the deeper issues behind the Reese character, exploring what she may have been thinking as she made certain decisions. I don't know much about the book (as a mom of boys, we didn't have the opportunity to review the book, just the movie), so make sure to click the banner below to find reviews that did include the book, if that's something you're interested in.
Blessings,