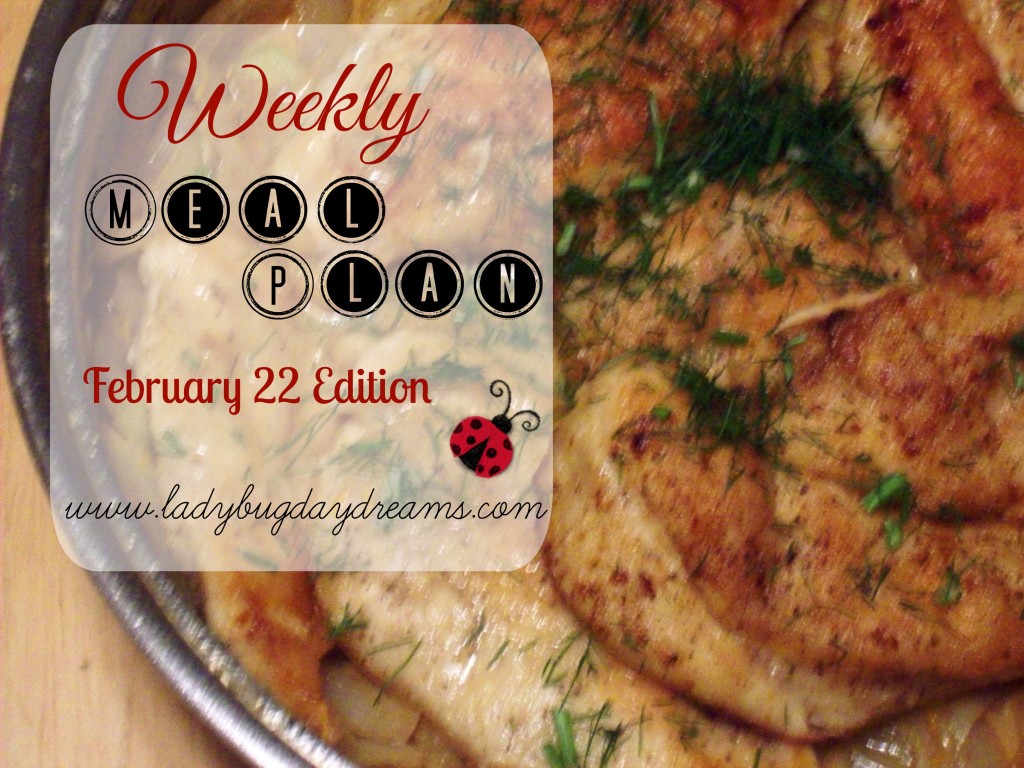 The weekend got away from me a bit, and today (Monday) was full of errands, so I barely got the meal plan written out and shopped for in time for dinner tonight, much less in time for a blog post this morning. But I did get it done, and we'll be right on track this week. This will make 4 consecutive weeks of weekly shopping, and I must say: I am loving it!
I think I'd like to do a report on how we did last week, too, since I mentioned that posting this here is as much for my own accountability as it is for something you might find helpful.
Last week, we ate out (unplanned) once. We had some errands to take care of, and since the boys had Pizza Hut Book-It coupons, we went there for lunch. But we went on Tuesday, which is the day Pizza Hut has two pans of pasta and five breadsticks for $10, so it was a fairly painless dining out excursion. On top of that, I had a last minute change late in the week to what I'd planned. Nothing that caused us to eat out, thank goodness, just a shift from the planned meal.
Now, on to the next meal plan.
Monday, lunch: We ate out today because we were busy doing errands all day
Dinner: Chicken and potatoes (from Supermarket Healthy)
Tuesday, lunch: Vegetarian Quiche
Dinner: Chicken Fried Steak, mashed potatoes, corn
Wednesday, lunch: Sandwiches and fruit
Dinner: Salmon Cakes with roasted vegetables (from Supermarket Healthy)
Thursday, lunch: Sandwiches and fruit
Dinner: Taco Rice with tortilla chips
Friday, lunch: Sandwiches and fruit
Dinner: Chicken with fennel and orange-dill sauce (from Supermarket Healthy) with angel hair pasta
Saturday, lunch: Sandwiches and fruit
Dinner: Chicken Pot Pie
Sunday, lunch: Spaghetti (crock pot meal)
Dinner: TBD
As you can see, we'll be eating a lot of sandwiches this week; that's because Will is going to be working away from home, and it's just easier to have a simple lunch when it's just me and the kids. I have a variety of things to make sandwiches out of (ham and Swiss, tuna for tuna melts, eggs for egg salad, peanut butter and jelly), so it won't be too monotonous for us.
What's on your menu this week?
Blessings,