Even though I've technically only ever done it once, I like the idea of a year-long blanket project. In 2019, I did the Folk Art Calendar Blanket with Jayda In Stitches on YouTube. I was planning to do her annual project again this year, but when it released the second week of January, she revealed that she is doing a Tunisian crochet project this year. I wasn't really that interested in that (mostly because I don't have the tools for it and wasn't feeling that inspired to buy them), so I was a little bummed. But then I saw Sarah from Repeat Crafter Me on Instagram, and she's doing a year-long project this year too! And hers is a lot more my speed: an image graphgan! Working along with her friend who makes polymer clay crochet hooks, Sarah is making a gnome each month and releasing the graphs and patterns on her blog. Each one has a matching crochet hook available from Day By Day Crochet on Facebook. (I'm not buying the hooks because I really like my Clover Amours.)
In addition to the squares themselves, Will and I have a new person in our lives who seems to be quite interested in this project. She doesn't know how to crochet, but she's fascinated by the gnome project and is always excited to see each new square come together, and showing them to her is rewarding!
Today, I want to share the three gnomes I've completed so far. Each month's gnome fits into a theme for the month. January was "winter," February was "Valentine's Day," and March was "St. Patrick's Day."
Instead of doing my gnomes corner-to-corner, I decided to make them tapestry-style instead. This just means that I'm working in straight across rows using single crochet stitches instead of the corner-to-corner method. My squares are a little bit smaller, but still plenty big enough to create a good sized blanket come December. I'm also adding borders to each one as I go using colors from that month's gnome. This way, when it's time to sew them all together later, it will go pretty quickly because the borders are already done.
So… here we go! The three gnomes so far.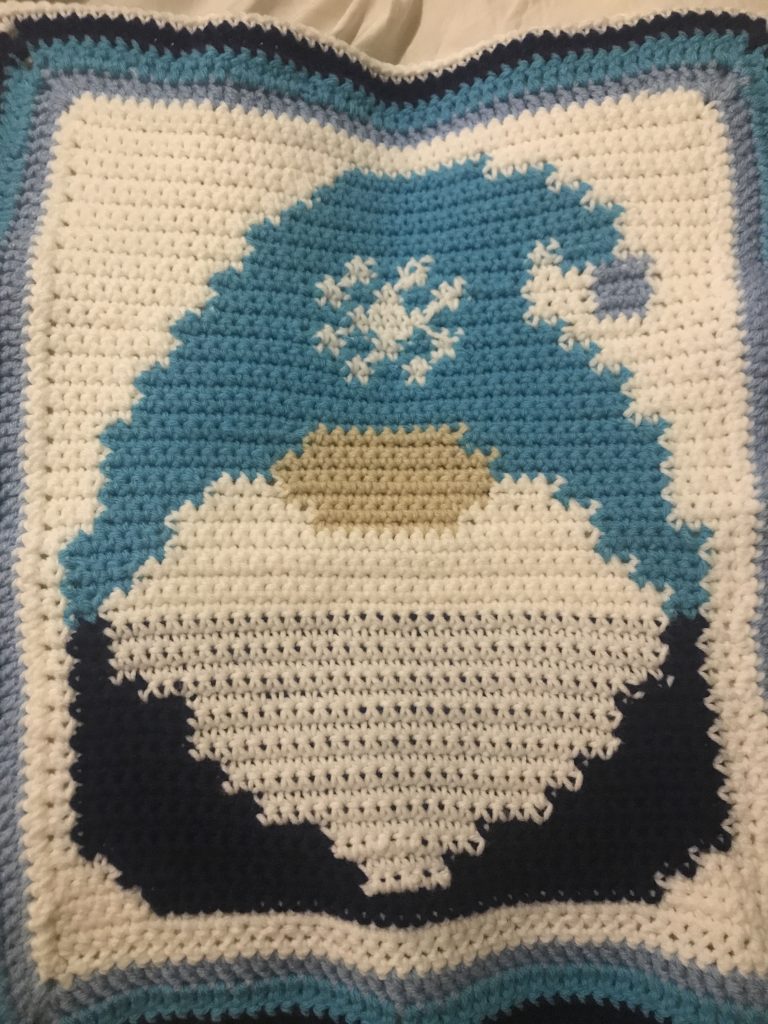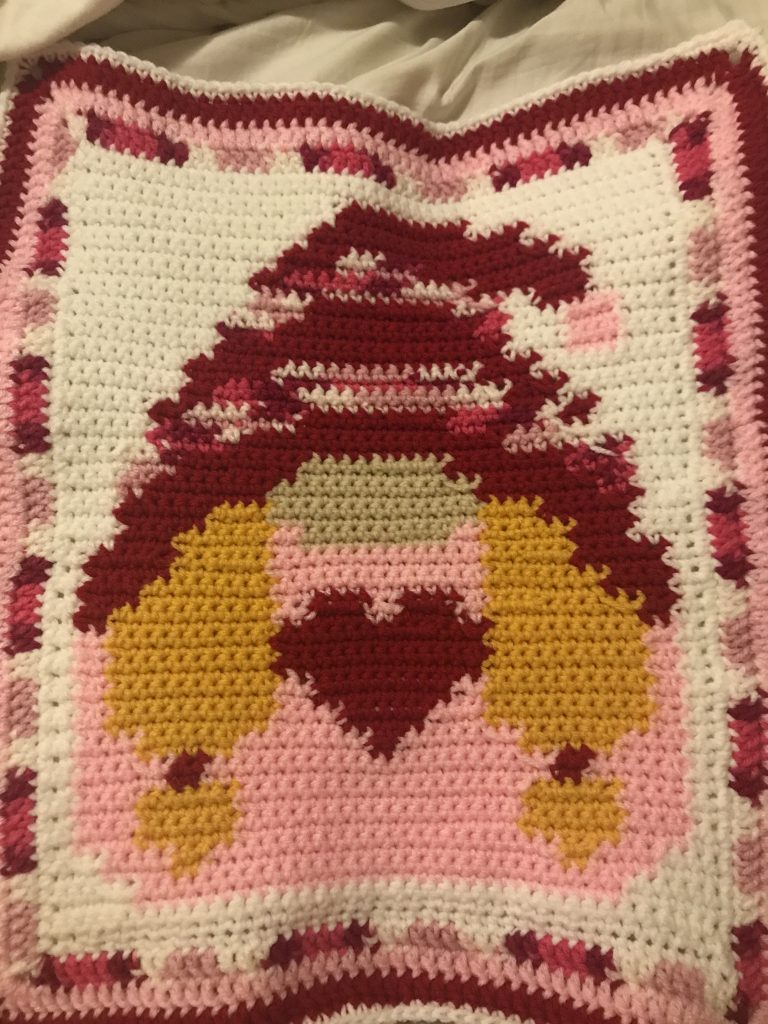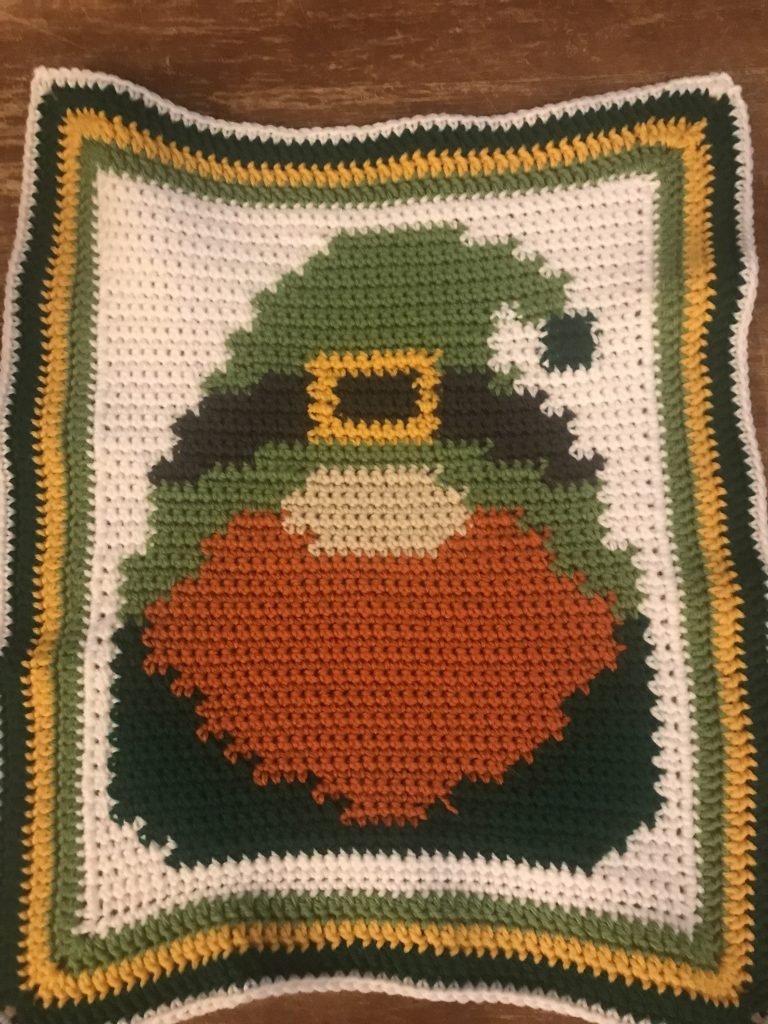 I will write a post each month about the new gnome to keep you up to date on my progress. And if you crochet and want to do this project too, head over to Repeat Crafter Me for all the patterns!
Blessings,