Disclosure: I received this complimentary product through the Homeschool Review Crew.
I have a really cool product to talk about today. From American Coaching Academy, we received the Healthy Habits Trackers digital download. This 17-page PDF is a fantastic resource that helps kids (and parents!) stay motivated for 30 days at a time in goals of all sorts. There are pages for household chores and being kind, and also for different styles of exercise – strength training, cardiovascular health, and flexibility (among others).
It's easy to print out the pages you want or need; each focus has many activities on it and one sheet of paper gets you through the whole 30-day challenge. You can print as many as you need for your family. I started with the locomotor challenge for my younger kids and the Boot Camp challenge for my teens. The locomotor activity page includes six exercises, and my kids had so much fun with these! There were a couple of them that the took days off from, but for the most part, they did all the exercises every day. For example, after 6 days of tiptoes, their calves were a little tired and they needed a break. But crab walk, army crawl, and bear crawl were so fun and didn't even feel like work for them!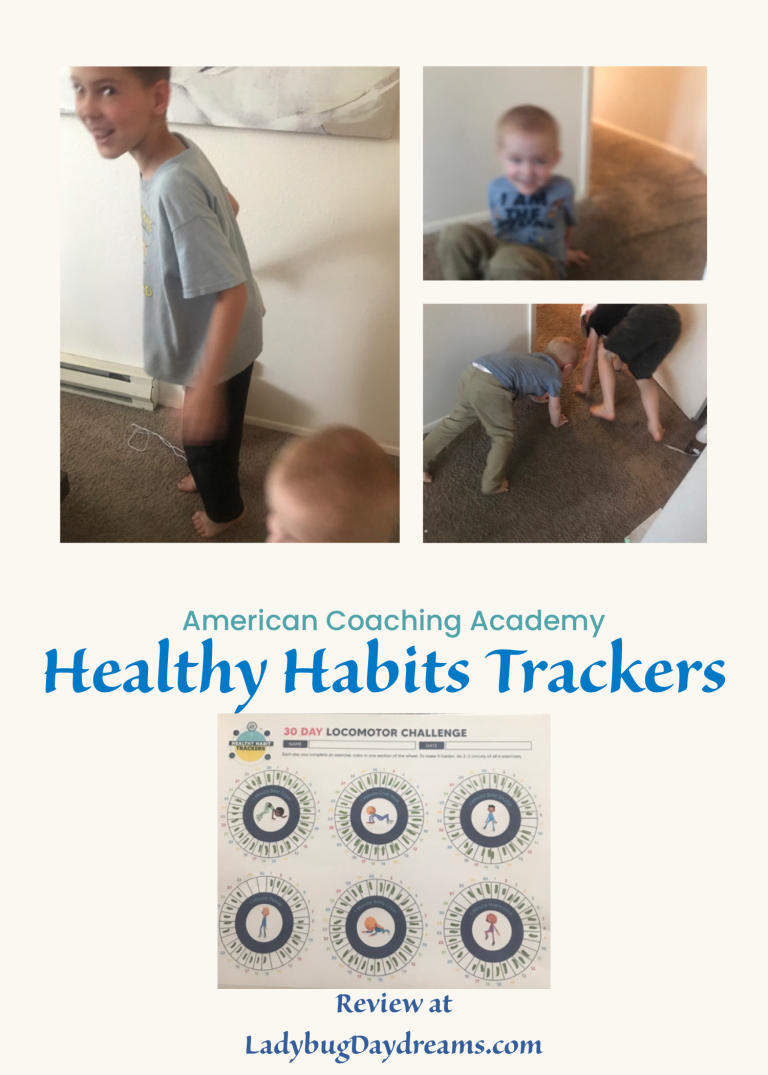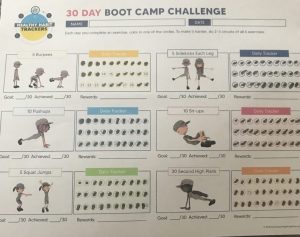 The teens were a little more skeptical, but not too bad. They enjoy working out (and have missed it since we pulled them out of dance due to Covid masking requirements in our area), so having something specific to do quickly motivated them and they also got almost every exercise done each day.
Healthy Habits trackers aren't just about exercise though! There are other pages for all sorts of things, including helping around the house (with activities like feeding the pet and setting the table); healthy body (brushing teeth twice and drinking five glasses of water); kindness (complimenting someone and giving a hug); nutrition (food tracker); yoga (six different poses to track); cardio (jumping jacks and running in place); flexibility (a variety of stretches); strength training (squats and pushups); and general health (one item from each of the other categories).
If you have trouble keeping your kids on track with the things they need to do to stay healthy, you should definitely check out American Coaching Academy and the Healthy Habits Trackers. It may provide just the motivation you need!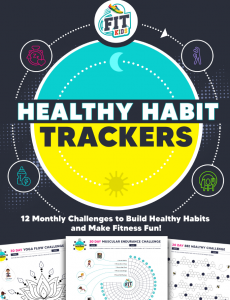 Don't forget to head over to the Homeschool Review Crew for more information and additional reviews, too.
Blessings,