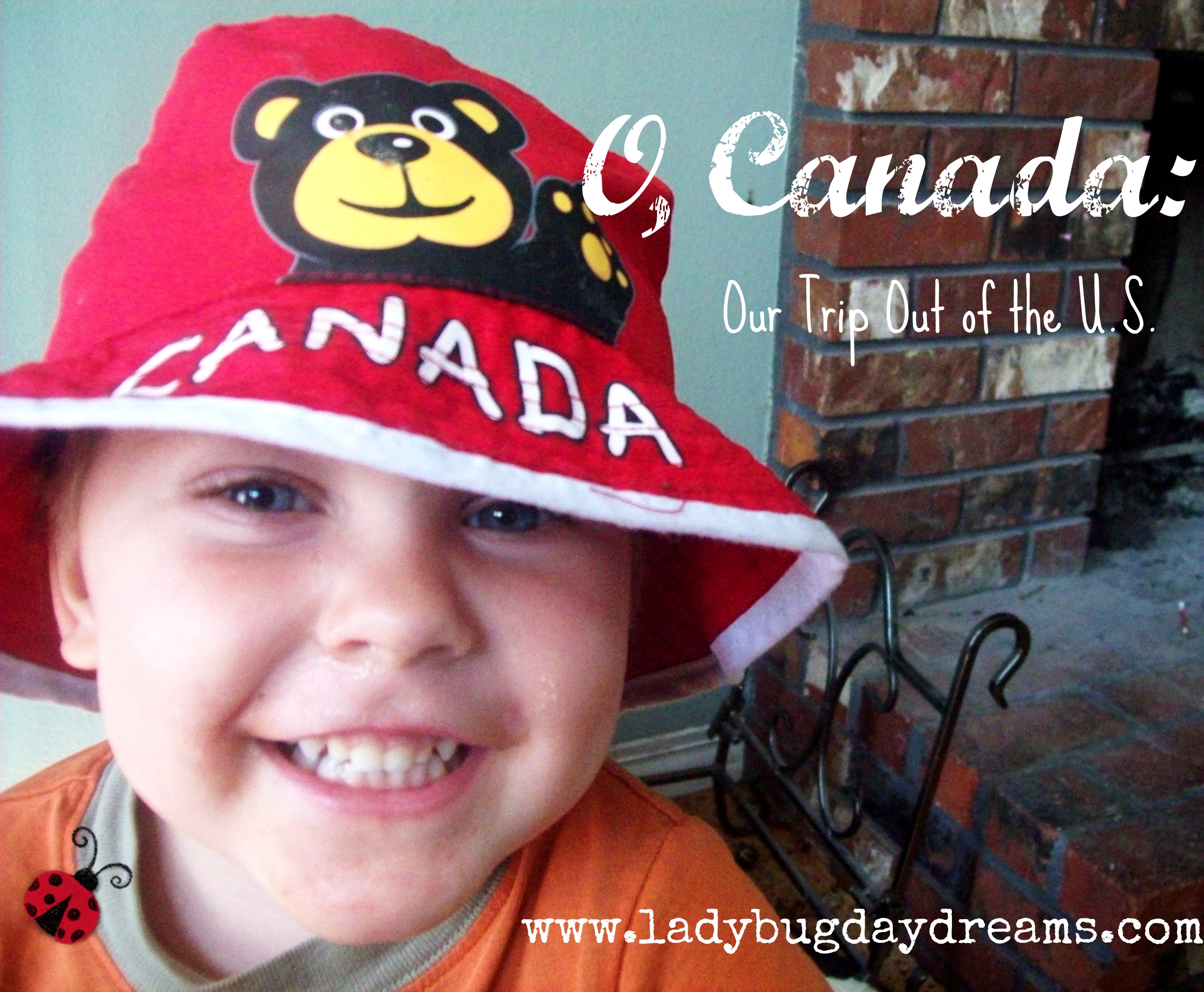 If you follow me on Instagram, you might remember that our family recently got passports. If you've been reading my blog for very long at all, you'll also know that we're studying French (the language). These two items go together because we're hoping to take a month next winter and spend it in France. We have to have passports and know the French language to accomplish that goal, so we've been studiously working toward making that a reality.
But going to France is a huge goal, both in the time commitment to learn the language and to save up the money to get over there (and still pay the bills at home while we're gone). And it's not really very fun to have passports and not use them. So we took a weekend recently and drove up to Vancouver, British Columbia (about an 8-hour drive from our home) for a few days. It was the first time any of the children had been out of the country, the first time I'd been to Canada, and the first time Will had driven in a foreign country. So a lot of new experiences all around.
Unfortunately, we weren't able to take pictures while we were there – we forgot the point-and-shoot camera at home, my phone was broken at the time, and Will's has a cracked camera lens. So we just have our souvenirs and memories of the trip. But that's okay; we still had a wonderful time.
We left on Friday morning, a little earlier than we normally wake up. We didn't leave early enough to avoid rush hour traffic through Portland, though, and that was a mistake we'll hopefully not make again! We stopped for breakfast just over the border in Vancouver, WA, and then pressed on from there. We had lunch outside of Seattle, and made it to the Canadian border just a couple of hours after that.
Getting through customs was a breeze; we didn't even have to leave our car. When the border agent passed our passports back to Will, Will asked him where we could go to get them stamped. The agent just kind of sighed and held his hand out. Will gave the passports back, and the agent stamped them for us. (With the new passports being fairly high-tech and having electronic components even though they're still paper, customs agents can just scan the barcode and the computer stores the information. You have to specifically request a stamp. This might be different in other countries, but from the U.S. to Canada, a stamp wasn't automatically given.)
Once we made it over the border, the gas light came on in our car. This was unfortunate for a couple of reasons. First of all, gas in Canada is much more expensive than it is in the U.S. Even though the Canadian dollar was worth roughly 75 American cents during the time we were there, the gas still ended up being more (about $1.15-1.20 Canadian, per LITER, not per gallon). The other reason this was poor timing for us was because we (Will and I) didn't have any Canadian money yet. About a month before our trip, we'd gone to the bank and traded the kids' allowance money into Canadian currency, so they had some, but the grownups didn't. So we had to "borrow" from the children for gas and repay them after we hit the ATM.
So, through customs and gassed up. Now we were ready to continue our trip!
***To be continued***
Blessings,