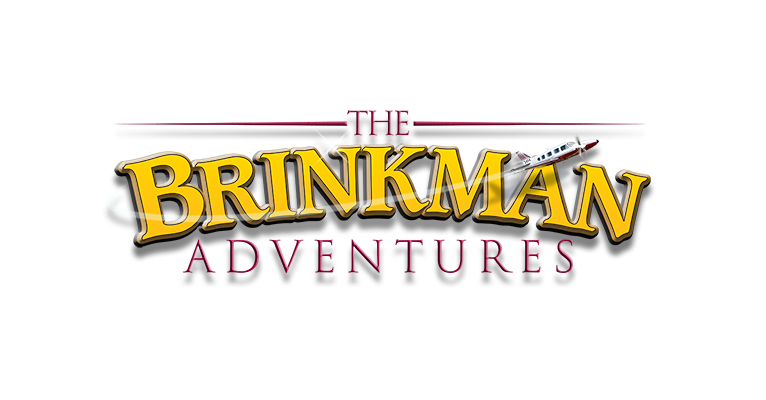 Ever wanted to be a missionary? That's something that our family is interested in, and finding out what it's really like in the trenches, so to speak, is fascinating for us. That's why I was excited to get a copy of The Brinkman Adventures Season 2: Episodes 13-24 from The Brinkman Adventures.
This is a cool product, because it's essentially a radio show, like they had back before there was TV. While the program is very entertaining, it also has spiritual value, too. You see, the Brinkman Adventures takes real-life stories from missionaries (current and retired) and builds them into the family-friendly drama program. Due to its family-friendly nature, the program is suitable for all ages.
When we first join the Brinkman family in Episode 13 (I've not heard season 1), they're driving through Texas on their way to Belize. They meet up with former missionaries to Hong Kong, John Benty and his wife, who give them shelter for a couple of days as well as sharing stories from their time in Hong Kong. It's during this time that my personal favorite of the episodes is heard.
We travel with John Benty (through his memory and retelling of his story) to Hong Kong where he meets a woman on the streets who immediately pegs him as a missionary. She asks – nay, begs – him for a Bible. Because of the laws in Hong Kong at the time, he was unable to bring any Bibles with him when he traveled there, so he doesn't have one to give to her. She continues to beg him for the Word of God. He promises to get her a copy, even though he has no idea or plan on how to keep that promise. With their meeting time and place scheduled, they depart from one another.
A little later in the day, he bumps into a missionary friend of his (they'd come to Hong Kong separately) and asks him for a Bible. The friend tells him that he only has five Bibles, and because of the laws, he must leave Hong Kong with all five of them. You see, missionaries were allowed to bring Bibles into the country; they just weren't allowed to leave them there. John tells his friend about this woman, and the friend acknowledges that she "deserves" a Bible, but feels that his hands are tied. They brainstorm for a long time, and finally John comes up with a solution.
He takes one-fifth of each of his friend's Bibles out and re-binds them into shorter, partial Bibles. He then binds the pieces they cut out into a new Bible and makes a cover out of a T-shirt. He's now able to keep his promise to the woman he met earlier, but his friend will still be able to leave with "all five" of the Bibles he entered the country with. Amazing, huh?
That's just one of the amazing stories from the Brinkmans in this season.
They also travel through Mexico, being chased by bandits along the way. They're stopped by a truckers strike on the interstate, causing them to be late to a performance they were scheduled to be a part of in Belize. And at the end of the season, they travel to France for a Missionaries' Convention, where we meet another missionary couple who were serving in a made-up middle eastern country (made up in order to protect the innocent).
Our thoughts on this product? We really enjoyed it. A lot. It was a really nice thing to have on while we were eating lunch or having low-key drawing time during Small Fry's naps. I love that we were able to be entertained and enjoy spiritual edification at the same time.
The Brinkman Adventures operates on a donation basis. You can get the episodes on physical CDs for a suggested donation of $25 or as an mp3 download (that's what I got) for a suggested donation of $17. If you can't afford the suggested donation, or if you want to give more than the suggested amount, that's perfectly okay. They have a "donate" button on their store to accommodate those scenarios.
If you've ever wanted to be a missionary – or are just curious about what it's like – I highly recommend The Brinkman Adventures!
Blessings,
Wendy