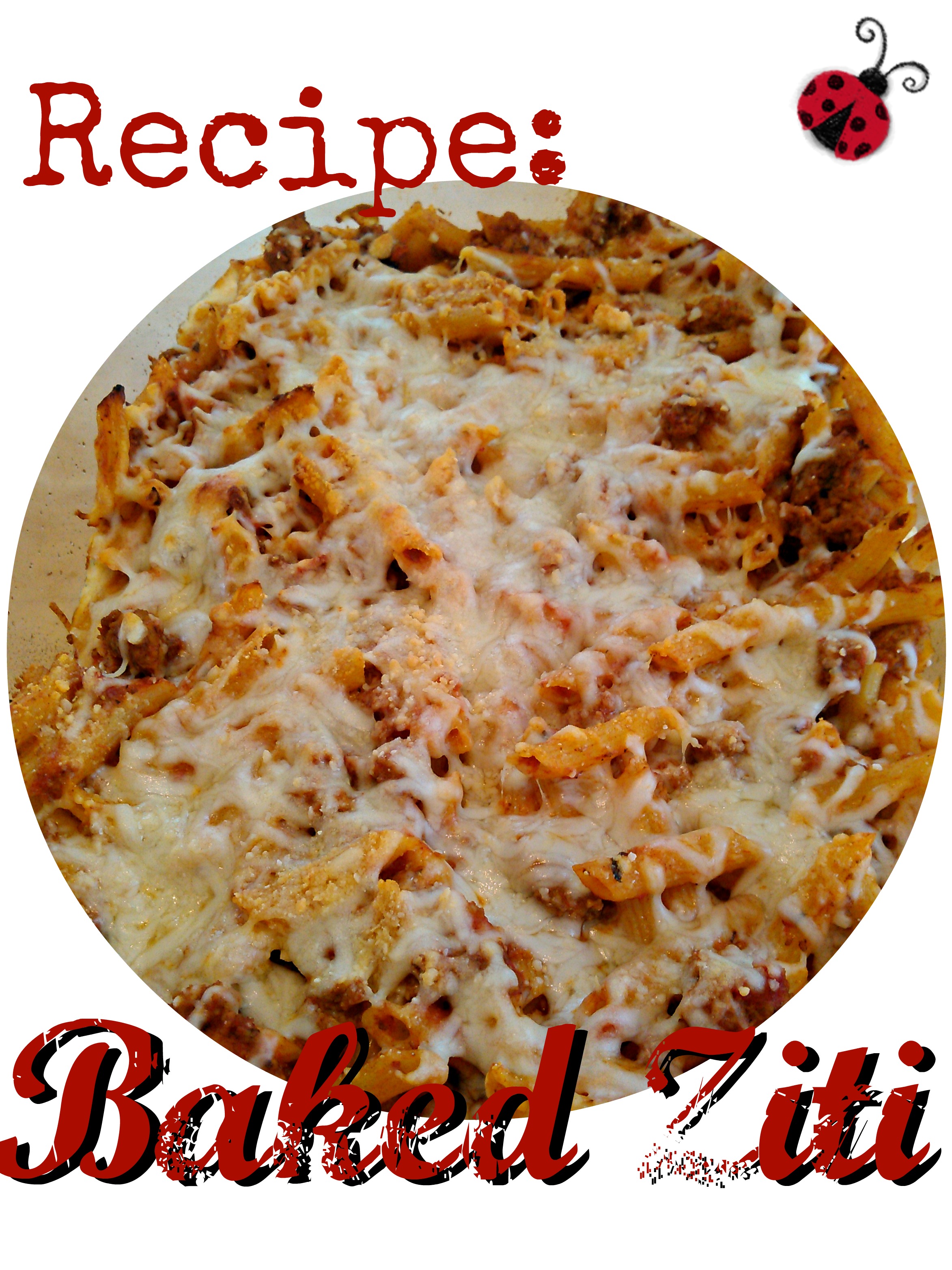 Baked Ziti is one of those dishes that most of my family has always enjoyed – everyone but Munchkin. Since he really dislikes it when made traditionally, I rarely served it. But then I came across a recipe on AllRecipes that I thought might make him like it more. It called for Provolone instead of Ricotta; other than that, it was practically the same. So I made it one night, and it was a huge hit! We all like baked ziti this way much better than the "lasagna but with bite size noodles" way. Enjoy!
Baked Ziti
Preparation Time: 10 minutes
Cooking Time: 40 minutes
1 1/2 pounds ground beef or turkey (or a wide variety of chunky vegetables – mushrooms, zucchini, carrots, etc)
1 jar (28 ounces) spaghetti sauce (or equivalent homemade)
1 pound bite-size pasta, any shape
6 slices provolone cheese
6 tbsp sour cream
1 cup shredded mozzarella
1/4 cup grated Parmesan
Brown meat or cook vegetables until done. Add spaghetti sauce and simmer while the pasta cooks.
Cook pasta according to package directions, draining it at the lowest recommended cooking time. You'll be baking it after this, so even if you prefer softer pasta, drain it now. It will continue to cook in the oven.
Add pasta to sauce and combine well.
In a 13×9 baking dish coated with cooking spray, add half the pasta. Layer the provolone slices over the top, then top each one with a tablespoon of sour cream. Spread the sour cream evenly over the whole dish.
Add the other half of the pasta. Top with the mozzarella and Parmesan.
Bake at 350 F for 30 minutes or 425 F for 20 minutes, until the cheese is melted and the whole dish is hot and bubbly.
Blessings,