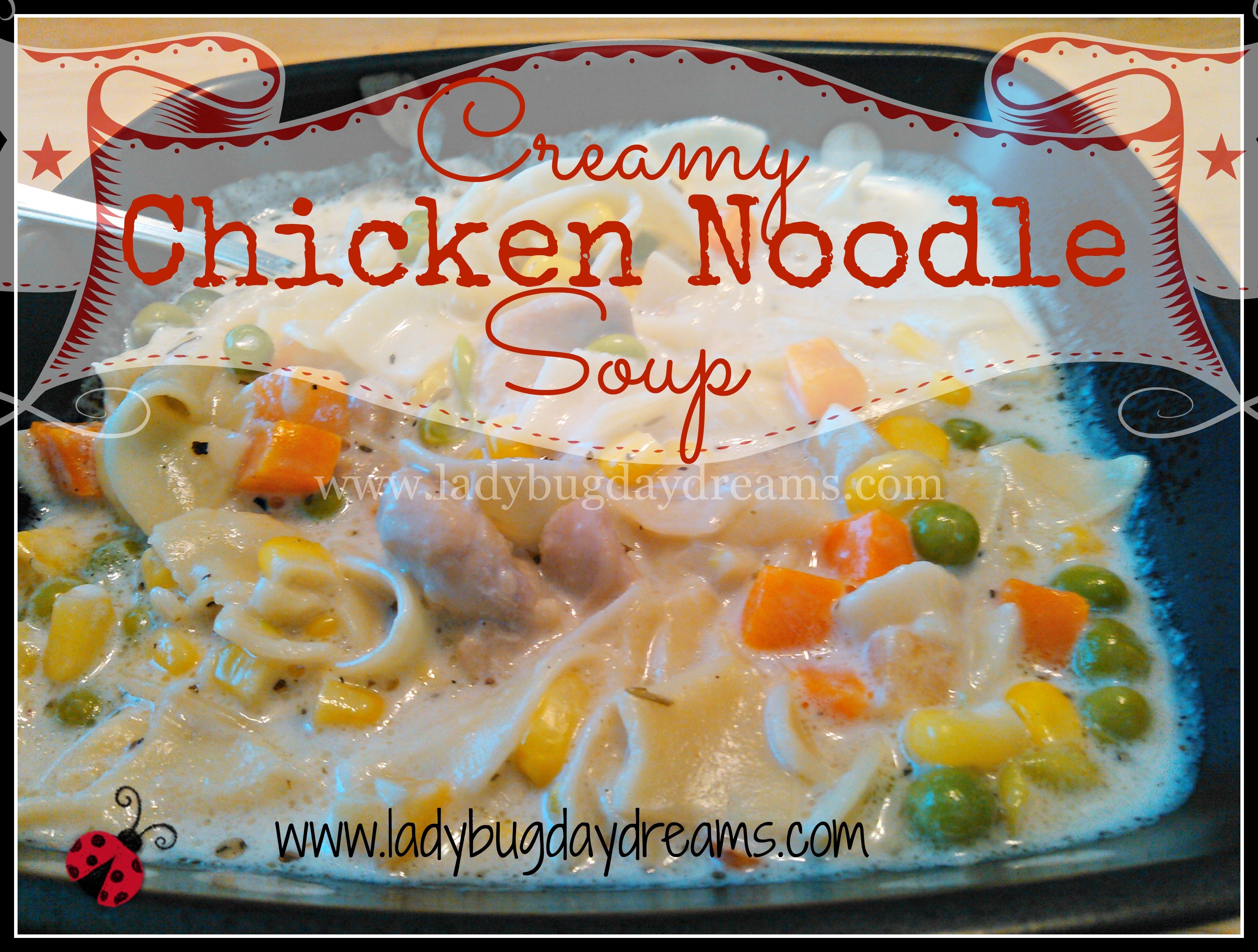 As the weather cools down here in the northern hemisphere, we start craving warmer foods. It was absolutely pouring down rain earlier this week, and staying home and out of it wasn't an option (too many appointments). So I decided that while I was out anyway, I was going to make a trip to the store to pick up some ingredients to make a soup for lunch. The result was this, and I must say, it was easily the most delicious chicken noodle soup I've ever tasted, and definitely the best soup I've ever made. Enjoy!
Creamy Chicken Noodle Soup
2015-12-08 13:48:06
Serves 8
Nutrition Facts
Amount Per Serving
* Percent Daily Values are based on a 2,000 calorie diet. Your Daily Values may be higher or lower depending on your calorie needs.
Ingredients
1 yellow onion, diced
4 boneless, skinless chicken thighs (or you can substitute 2 breasts)
2 bags frozen vegetables, whatever kind you like (12 ounces each)
8 cups chicken broth
1/2 pound egg noodles
1 pint cream
2 pinches dried basil
2 pinches dried oregano
3 pinches dried thyme
Instructions
In a splash of oil, saute the onion until it softens, about 5 minutes.
Add the chicken and brown. Don't worry about cooking it through just yet; it will finish cooking in the broth.
Add the vegetables and heat through. (I used one bag of peas and carrots, and another of corn.)
Pour in the broth and bring to a boil. Add the herbs. Reduce heat slightly and simmer for 10-12 minutes, until the chicken is cooked through and the vegetables are soft.
Add the egg noodles and cook for another 7 minutes (or according to package directions).
Stir in the cream and heat through.
Serve with your favorite sandwiches, bread, or crackers.
Ladybug Daydreams http://www.ladybugdaydreams.com/
This recipe has been linked up at Try a New Recipe Tuesday.
Update: I was the featured recipe for the week I linked up! Special thanks to Lisa for hosting.