Preschool and Kindergarten is a magical time for children. They're excited to learn, and there's so much to teach them. The main things they need at this age are letters and letter sounds (to prepare for reading) and basic counting and patterns, shapes and colors (math). Small Fry and I have been working on all of these things together over the past couple of months, and today I want to focus on a product that helps make letter learning fun – the Bible ABC Curriculum Notebook from The Crafty Classroom.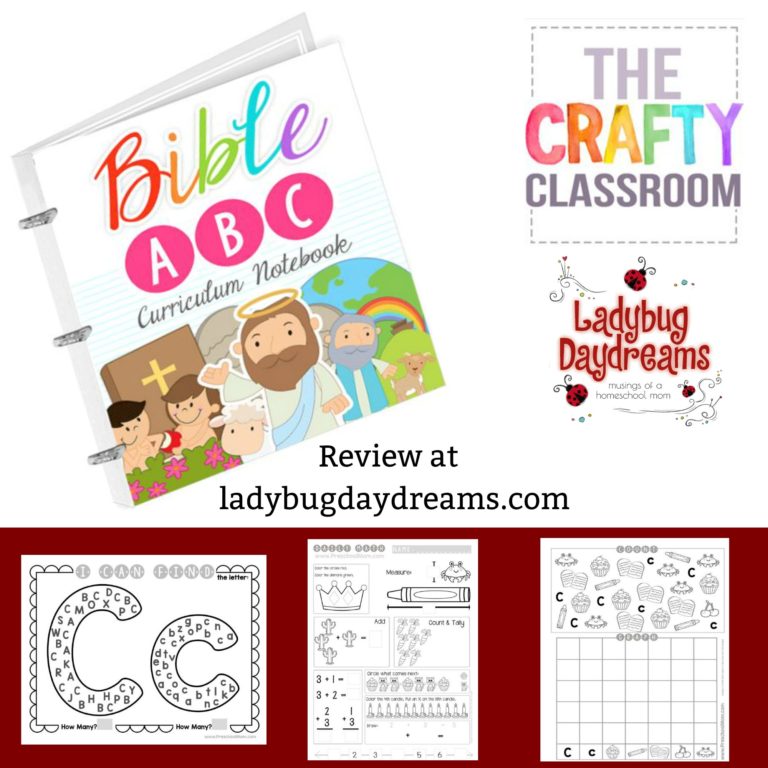 As an early 5 (his birthday was about two weeks ago), Small Fry is just beginning to learn to read. We've been working on things for a few months now, and he's getting a bit more maturity each day. To this end, I'm working with him frequently (not every day, but often), and having lots of options keeps things interesting for both of us.
The Bible ABC Curriculum Notebook is a PDF that contains over 650 pages (!) of printable activities for your preschooler. It's designed to be kind of a combination letters and Bible curriculum; the way it's set up, you introduce one letter per week (in alphabetical order), and each letter corresponds with lots of Biblical vocabulary (C is for Commandments) as well as teaching young children the attributes of God. The first 8 pages offers a general overview of what's included and a sample schedule for the different activities. The following 649 pages are all the different printable pages (and a specific guide for the week), and the final page gives options for further study with your preschooler when you've finished this pack.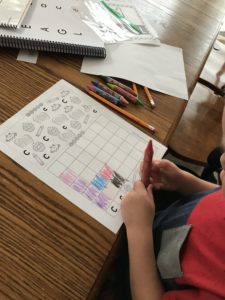 While this would be really good to use as an introduction to the different letters for your child, we already had a reading/phonics program that Small Fry is doing really well with, so I opted instead to use these printouts as a supplement to that. Instead of printing out the entire 658 page PDF and putting it in a binder (even though we have an "INKvestment" high yield printer, that would be pretty extreme in terms of paper and ink), I looked at the PDF at the beginning of each week (roughly – I'm not pushing him too hard yet since he's not quite Kindergarten age until this fall) and printed out just the pages that I thought Small Fry would enjoy that also went with the letter of the week from his other reading program. This allowed us to have some fun with the worksheets without getting overwhelmed.
Using just the pages we wanted made this a really great thing for us. We didn't feel a lot of pressure by the program, and I didn't feel overwhelmed by all the printouts. We used just a few of them here and there, and it was a really nice way to reinforce what he was already learning. For a kid who really likes worksheets, this was great! Some of his favorite pages were:
Overall, we've really enjoyed having this to work with his other letter program. I like that he's enjoying the learning process (and that I can give him a couple of pages to work on while I need to do something else for a few minutes and he works his brain during those times), and he likes having fun "coloring pages." Overall, this is a definite win, and something we'll keep using for the next few months as he pushes on in his journey to learn to read.
Members of the Homeschool Review Crew are reviewing lots of different things from The Crafty Classroom this week, including a non-Bible version of the ABC pack, the Learn to R.E.A.D. Curriculum Notebook, and for the older crowd, the USA Activity Bundle and How to Write a Paragraph curriculum. Click the banner below for more information on all of those.
Blessings,