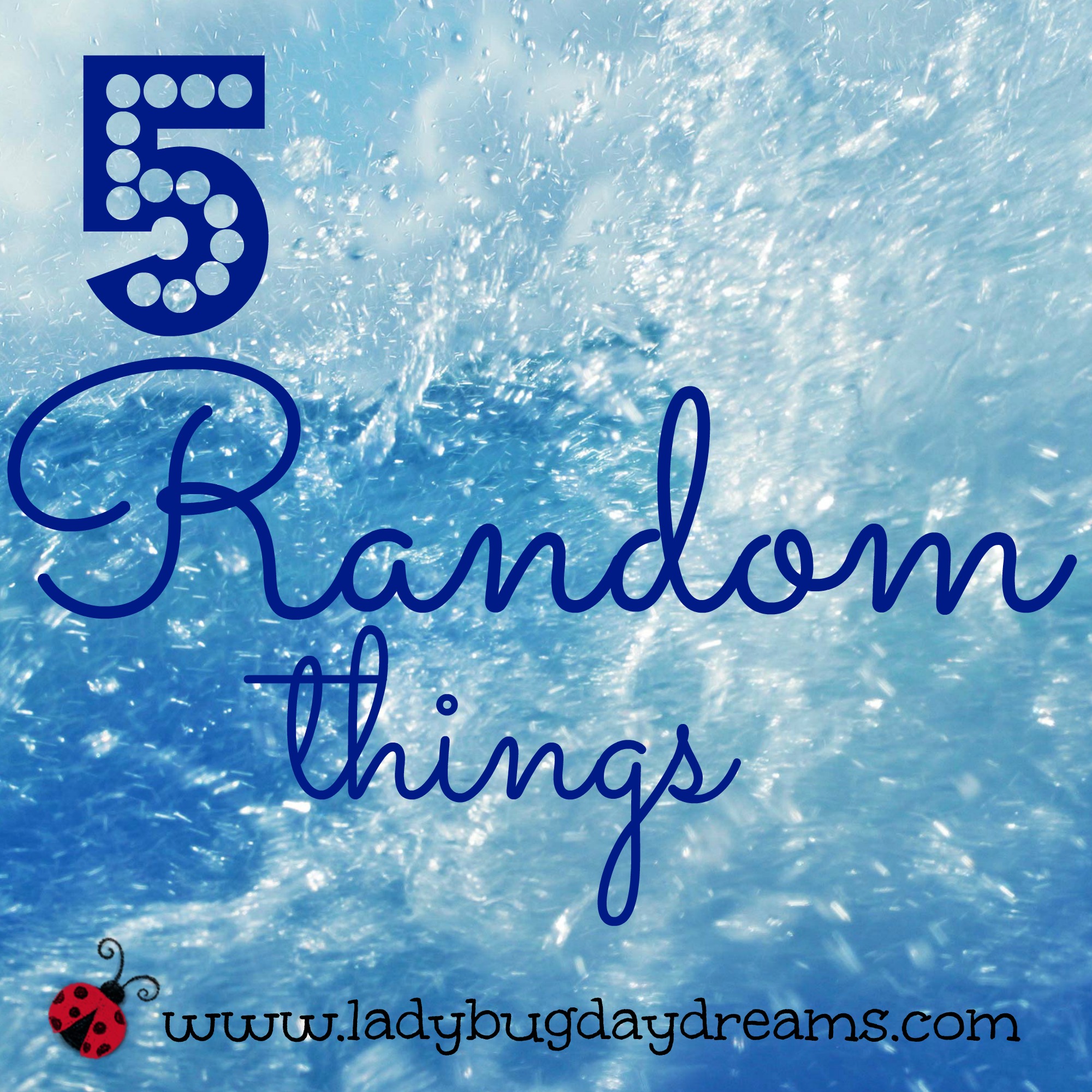 Another week, another round of 5 random things 🙂
1. I recently found that the science curriculum we've been using, Visual Learning Systems (which I reviewed last year and thought was expiring last month), is good through 2019. Woohoo!
2. I've been working on embroidering some flour sack towels to use in our kitchen lately. I like how they're turning out (so far, I'm not quite done with the first one, otherwise I'd post a picture), but I was quite surprised by the loose weave of the towel. I've never used or had flour sack towels before, so I wasn't sure what to expect, but it certainly wasn't that. I like them nonetheless, though. They work very well in the kitchen (I know because Will's grandma is also embroidering us a set as a belated Christmas gift and she sent one as a "sample" in time for Christmas which we've been using).
3. I've also been crocheting a bit again. It's nice to have time to make some crafts now that the baby is a bit older and doesn't need to be held all the time (I love holding him, but it's nice to get a break occasionally). I found some 100% Peruvian wool yarn in the exact shade of my pink sweater, so I made a hat for myself. The pattern is one that I hodge-podged myself from a few different ideas, so I'll post about it, with the pattern, next week probably.
4. The store where I bought the yarn does "How to Knit" and "How to Crochet" classes. So long as you buy the supplies from them (yarn and needles/hooks), the class is free. (It's $20 if you bring your own supplies from other stores, which is about the cost of just buying them from the store, so that's what I'm going to do.) The knitting one is on Valentine's Day, so I'm hoping to be able to take that class. I don't think I need a crocheting class, but I'd love to learn to knit.
5. I can't think of a 5th thing. I guess it hasn't been a very exciting week!
Have a great weekend!
Blessings,