Because the boys' ballet classes were cancelled for so long due to COVID-19, they had to find new hobbies. Ballet Boy (16) took up swords, sword-making, and armor-making, which I'll talk about next week. Scorpion (13) took up animation, and he is the topic of today's post.
Each semester, we require the older boys to choose a topic of interest to them and do a full study on said topic. Then they have to present a project showing us (Will and I) what they learned. The idea is that they get to have some autonomy over their schooling, but also that they will learn to manage their time effectively (all they're given is a due date).
Sometimes they choose to present their findings in a video, sometimes it's a poster or a report. Once, Scorpion did a project on locks and keys and made a working safe out of a cardboard box. This term, he chose animation.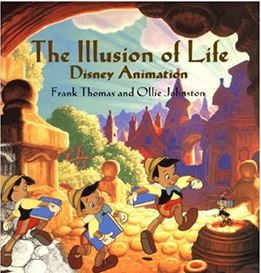 To help him with his studies, we bought him a book that Will always wished he'd had as a teenager called The Illusion of Life: Disney Animation (not an affiliate link) by Frank Thomas and Ollie Johnston, and Scorpion has been reading it practically nonstop. In addition to reading the book, he's been working with various iPad apps to develop his own animated stories, and he has 8 of them so far. Each one is a little different in length and story, but they're all pretty fun, and they definitely show a full understanding of the topic – which is the whole point of the "project" class. He's even started a YouTube channel with all of his animations, using the name "Box on a Belt" that he created for his "company." He tries to add a new one every other week or so.
Here is the first big one he did. (I know the title sequence looks a lot like Finding Nemo, but the rest of the story isn't like it at all.)
Blessings,