We recently got a Costco membership as a belated anniversary present to ourselves. One of our first purchases was a book entitled A Year of Recipes. The premise is that there's a new recipe for every single day of the year (including February 29th). Some of them aren't super helpful when it comes to mealtime because they're desserts or require some specialty ingredients, but a fair number of them are easy to pull off with little or no notice. The recipe I want to share today is one of those.
In the middle of packing up the house for an upcoming move (this week!), I wanted to make something for dinner that would use up some of the food we have on hand. The one for the specific day I was cooking (Saturday the 25th) was this one. I was quite skeptical based on the ingredient list (it seemed too basic), but when I tasted it, I was absolutely sold on this recipe. It was so delicious, and it's going to make its way into our regular rotation of meals.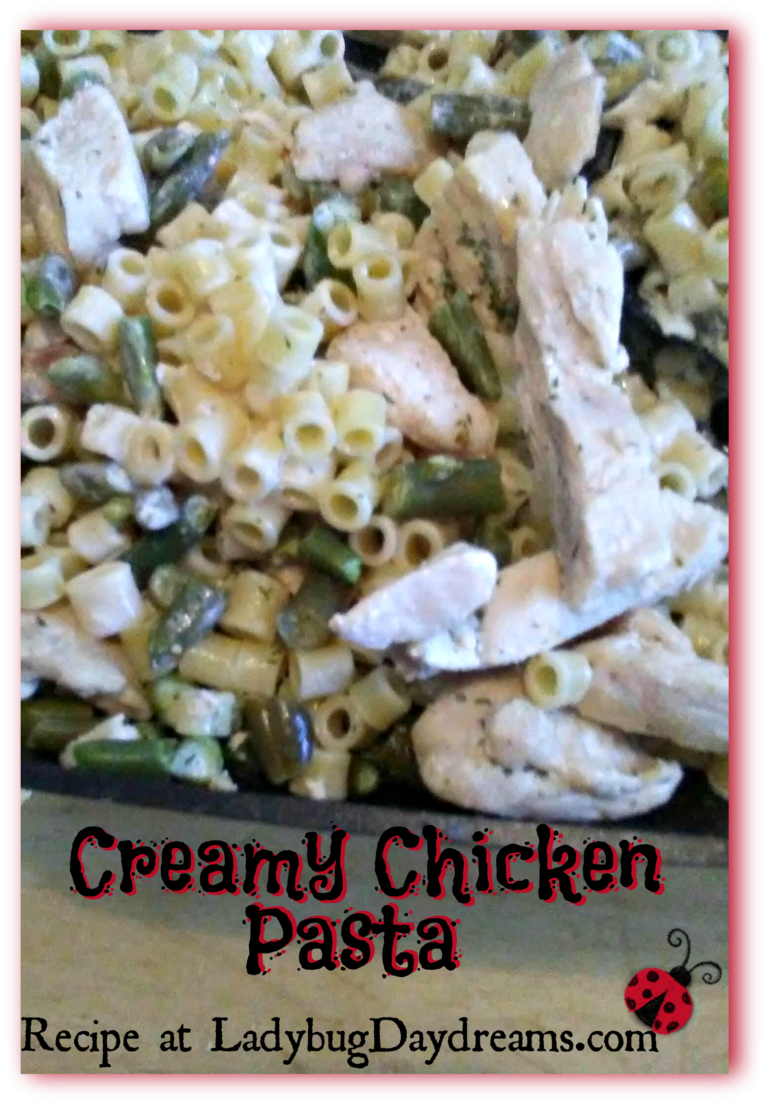 I had to make a few alterations to the base recipe in order to use up stuff we already had (sherry for white wine, ditalini for penne, and green beans for peas), and the recipe I'm including today is my modified version rather than the official one from the book.
Creamy Chicken and Pasta ~ serves 6-8
4-6 chicken breasts (about 1 1/2 pounds)
1 pound bite size pasta
3/4 cup cooking sherry
1 pound frozen green beans
1 cup whipping cream
1 tbsp dried parsley flakes
Cook pasta according to package directions.
Cut chicken into strips (or cubes) and cook over moderately high heat until cooked through. Add the cooking sherry and cook over high heat until the liquid is mostly evaporated.
Add the green beans and cover the pot. Cook for 5-6 minutes, until the green beans are hot and tender.
Add the whipping cream, cooked pasta, and parsley. Cover and cook for 2-3 minutes to soften the parsley and thicken the sauce.
Serve hot with the side dish of your choice.
We ate this meal with glazed carrots, but it would be equally delicious with "normal" pasta sides: salad, garlic bread, etc.
Blessings,