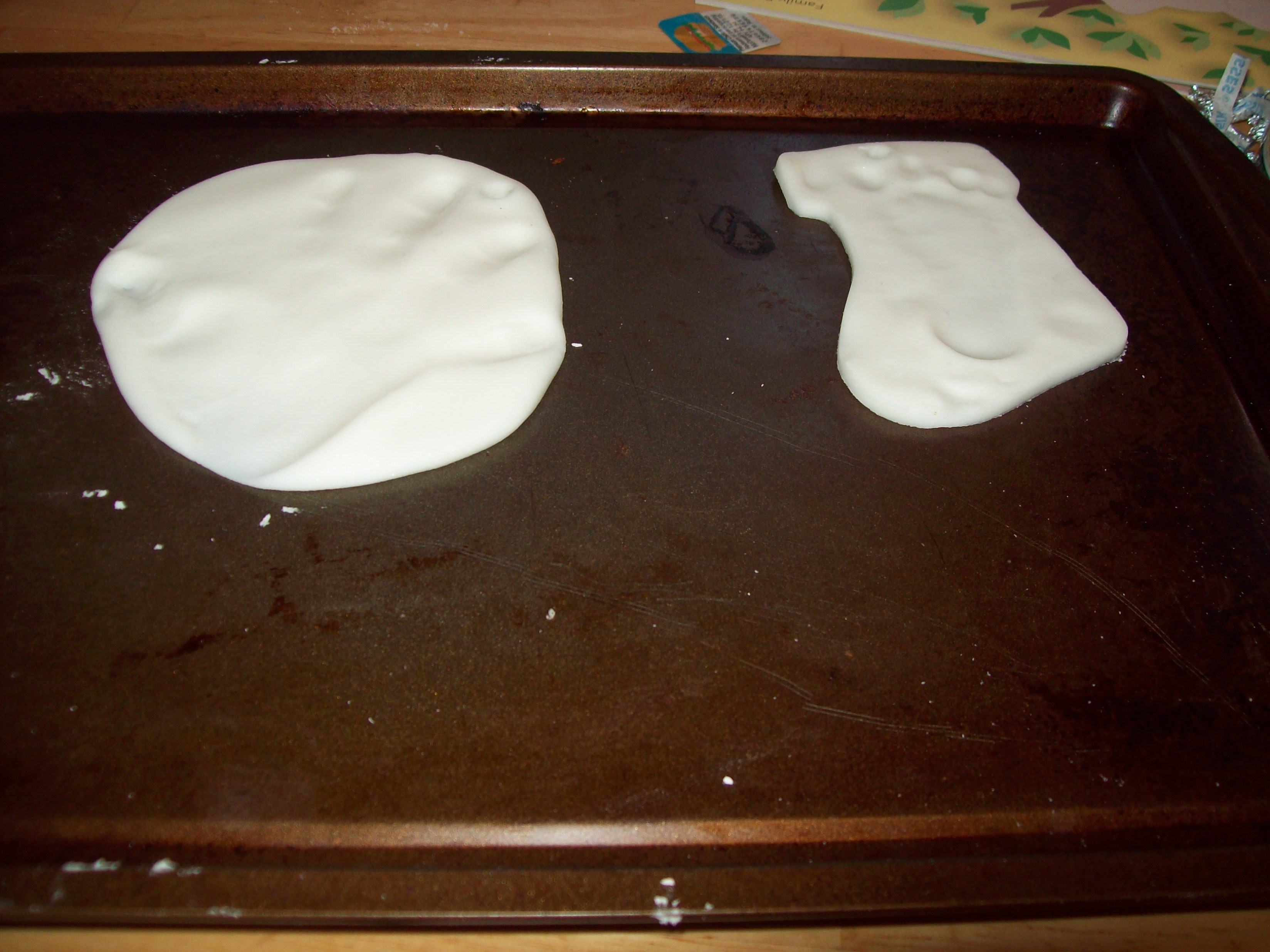 Will and I were talking a few weeks ago – right before Dragonfly was born – about wanting to keep our Christmas tree decorations simple but still commemorate our family life. We came up with the idea to find a tree branch, cut it into slices, and have the boys each put their handprint on one of the slices. Then I took it one step further and thought it would be awesome to do this each year, so we could see them grow through our ornaments. Great idea, right? And one I wish I'd had twelve (well, thirteen) years ago, so that we'd have those memories of Seahawk's little hands. But alas, we can't go back in time and start over, so we're going to start now.
The only problem with this idea is that Seahawk is 12. His hands are bigger than mine! And that makes it difficult to find a branch with a wide enough diameter to accommodate his hands. So I started looking for another plan. I didn't want to give up on my idea, but I needed another way to carry it out. A Google search found me loads of options for salt dough (which I'd never made) and this one, for Better than Salt Dough. Better?! Better is good, so I took a look at the blog post.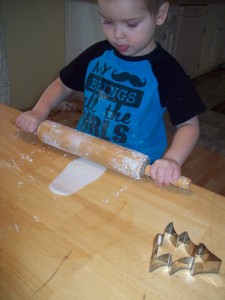 The recipe was easy enough, and we already had the ingredients in the cupboard (although, I sent Will out for more of them anyway – we'd just gotten home from grocery shopping, and I didn't want to dig through all the freshly put away groceries looking for the corn starch and baking soda). I made the dough in the evening and then left it overnight to cool enough to handle. The next afternoon, when we'd finished our lessons for the day, we got out the rolling pin and cookie cutters and made our own ornaments.
So… how did all this work out? Not as well as I'd hoped, I'm afraid. I'm not sure whether the problem was the dough or if we simply rolled it out too thinly, but most of the ornaments ended up cracked and/or broken after they'd dried out in the oven. Bummer.
Does anyone have other ideas/recipes for how to make this work? I'd love to know, so leave me a comment!
Blessings,