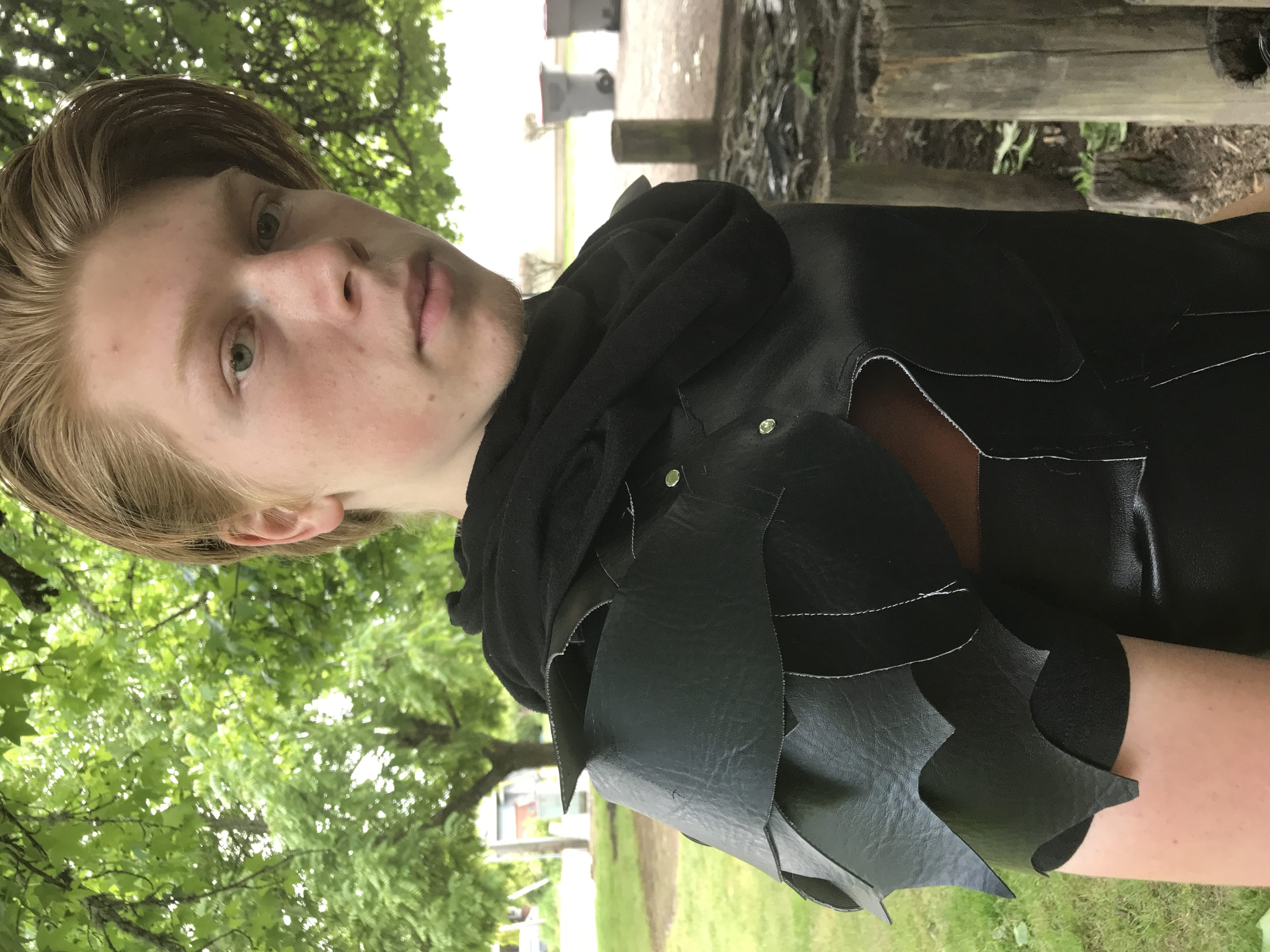 As I mentioned last week, Ballet Boy took up the hobby of swords and related things when ballet classes were put on indefinite hold due to COVID-19.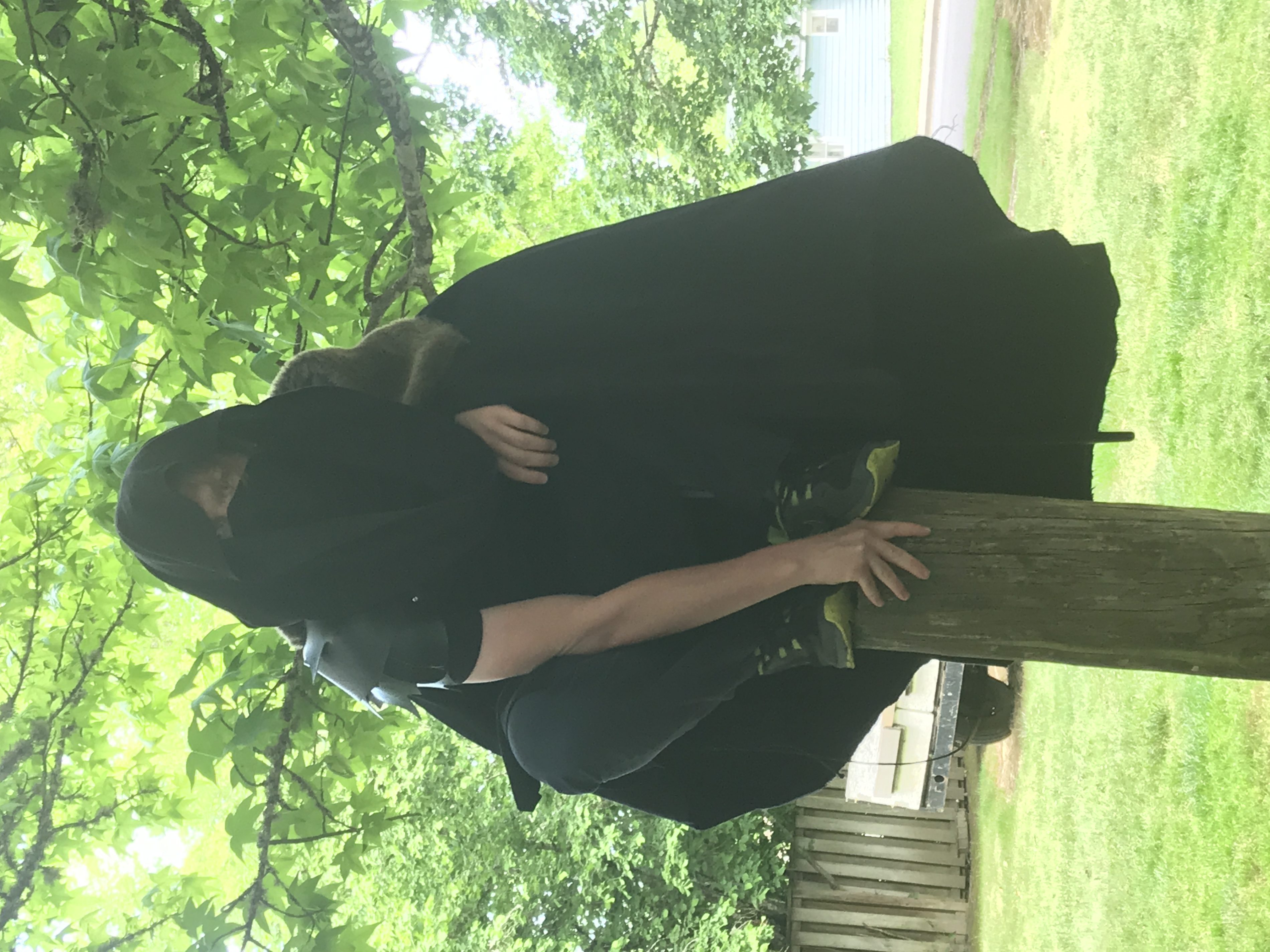 He started by purchasing a pair of fencing foils from an antique store last fall, and things have been "all swords all the time" ever since. For the holidays, he made a couple of swords (yes, MADE) for gifts. I got a new sewing machine earlier this year, and after a couple of very basic lessons, my oldest child just took on on his own, and his biggest accomplishment (besides making his own swords) has been the "leather" (really vinyl fabric) armor he made for himself.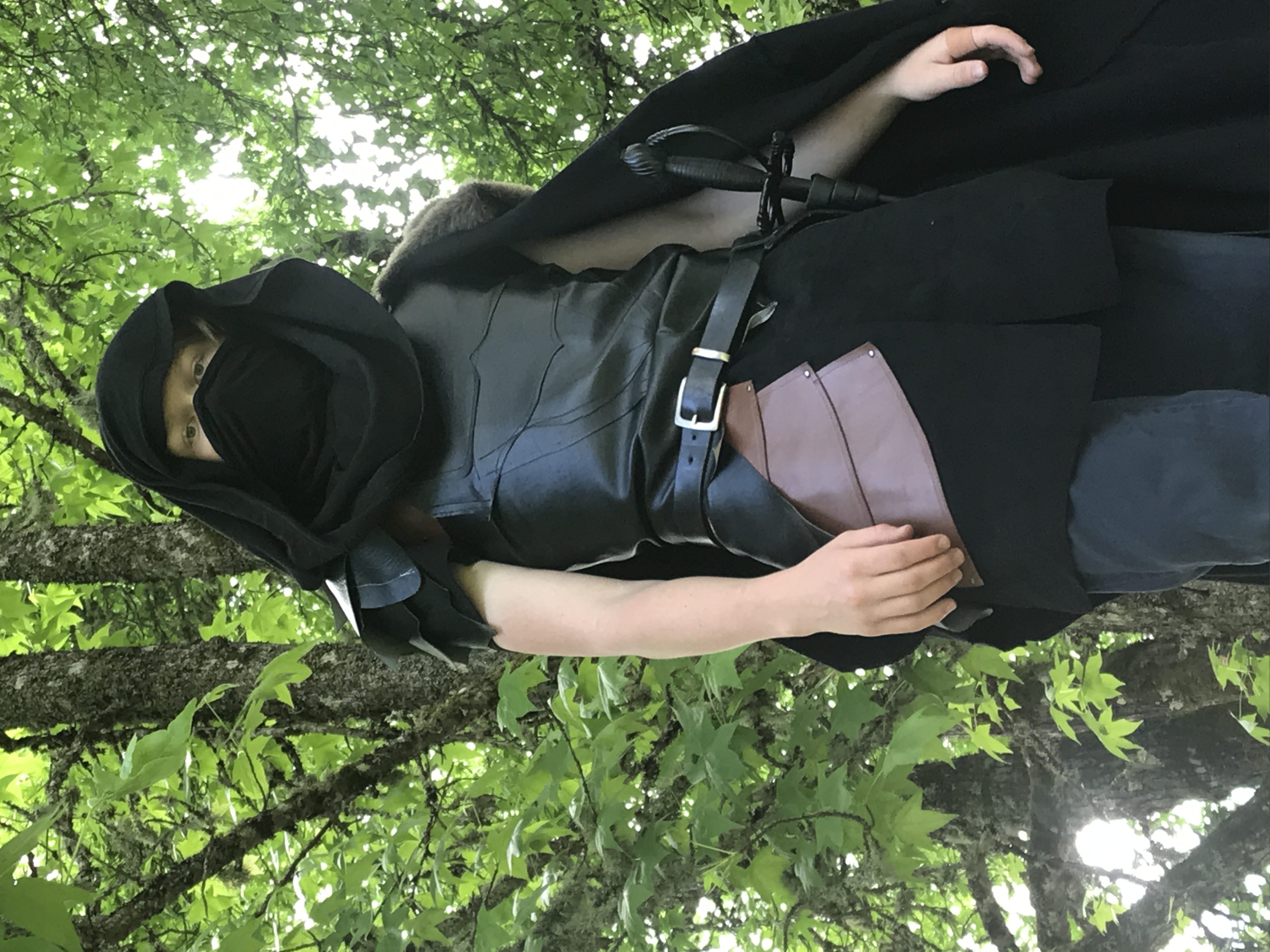 He didn't use a pattern, but instead just estimated the size and shape of fabric he would need and cut it straight out. Brave boy!! But it worked out for him. We bought a separating zipper, and he YouTubed his way into installing it correctly. On the areas where he was working with many layers of fabric, he knew that he needed to use rivets instead of stitches, and he did that. Overall, he's done an amazing job, and I am ridiculously impressed with the work he did on this.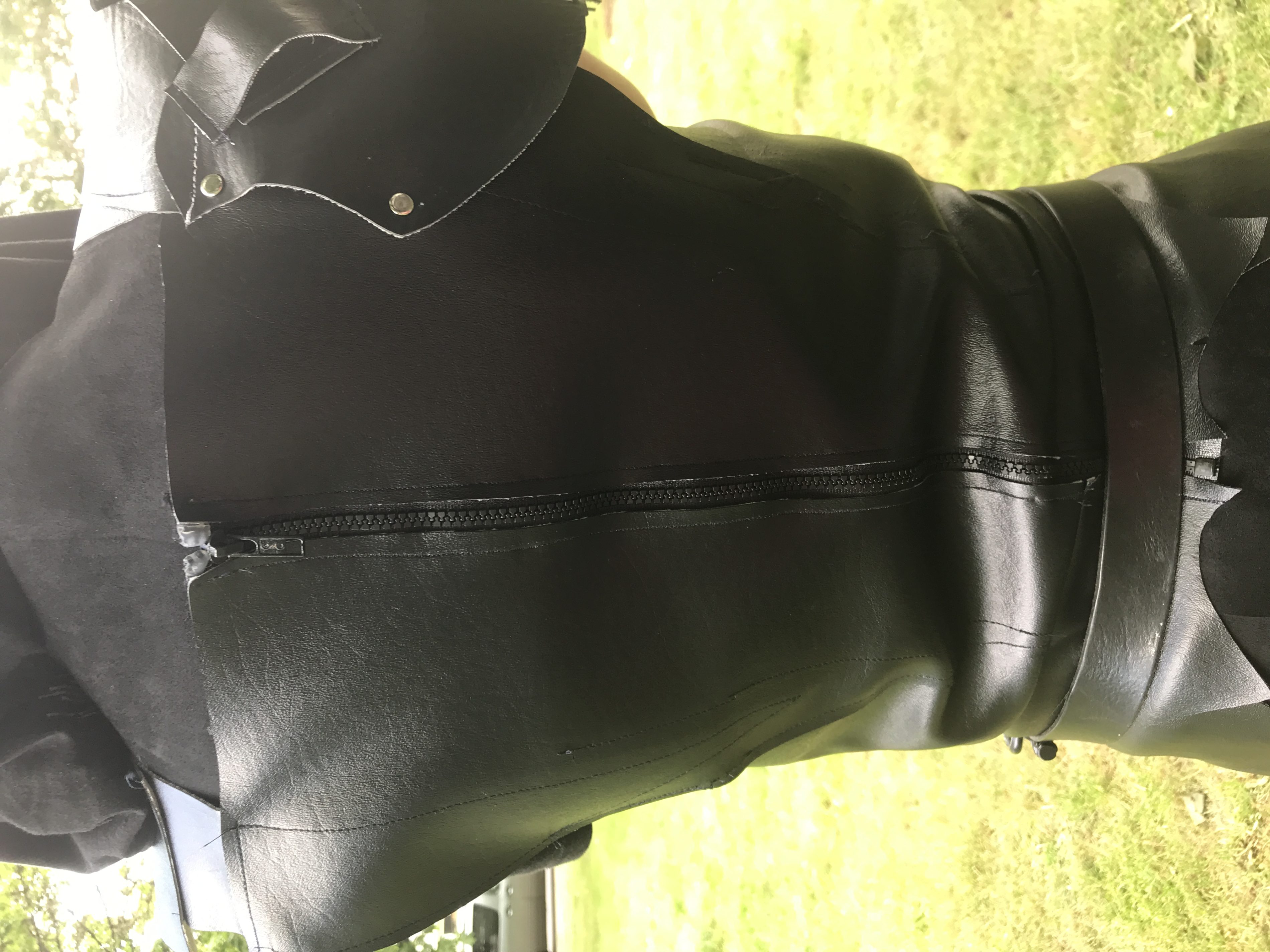 Blessings,