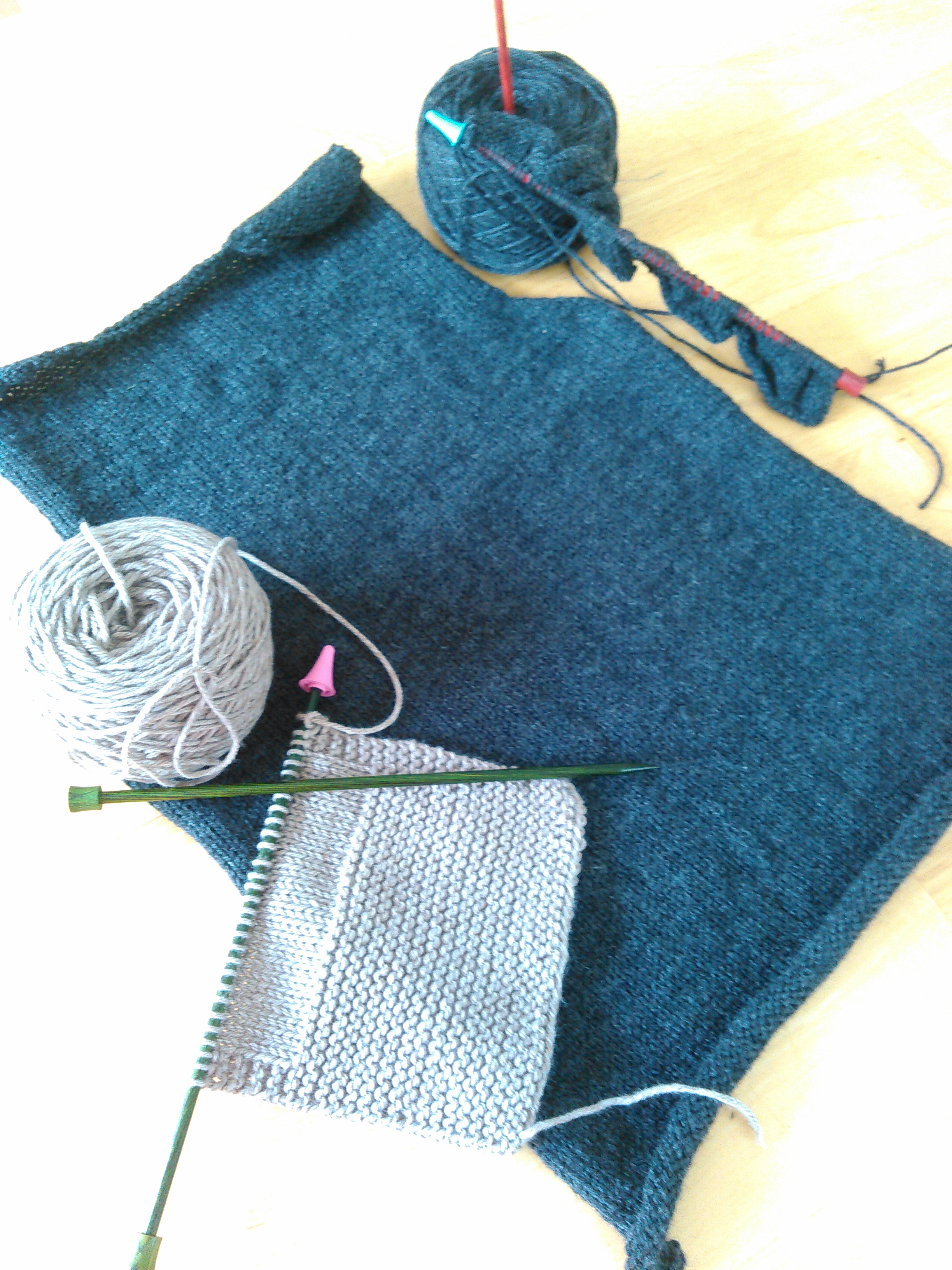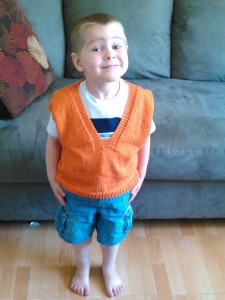 When I learned to knit in February, I knew right away that I liked doing it. I wasn't sure whether I liked it better than crochet because it was a new craft I'd just learned (read: novelty) or if I honestly did like it better. I made a couple of crochet projects in March and April, and after doing that it became very clear to me: I actually like knitting better on its own merits. When I'm holding yarn and knitting needles in my hands, I'm a very happy camper!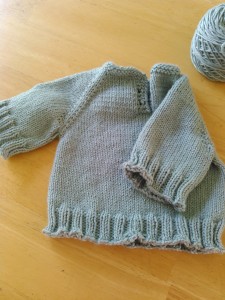 So far, I've completed two pairs of baby booties and two sweaters (one for Small Fry and one for Dragonfly). My current projects are more sweaters – I simply adore making them! The first one is a charcoal gray, long-sleeve sweater for Munchkin. It will have a pocket in the front, like a traditional "hoodie." Because we're entering the warmer time of year, he obviously won't be wearing it much in the short term. Therefore, I'm making it a size 10 so it will (hopefully) still fit him this fall. (He's 9 years old and hovering between an 8 and 10 size-wise.)
The second one is a light brown one called "Larry," which will be a Christmas gift for my dad. He's a sentimental kind of guy, so I just know he's going to be so in love with a handmade sweater. I can't wait to give it to him!
The big photo shows the back of Munchkin's sweater, which I just recently finished (this sweater is knit in four pieces – back, front, and two sleeves – then sewn together with yarn). It also shows what I've got on my dad's so far, which is still in the gauge swatch stage, so not very exciting 😉 The color is much nicer than what I was able to capture in the photograph.
So that's what I'm up to in my free time this month.
Blessings,