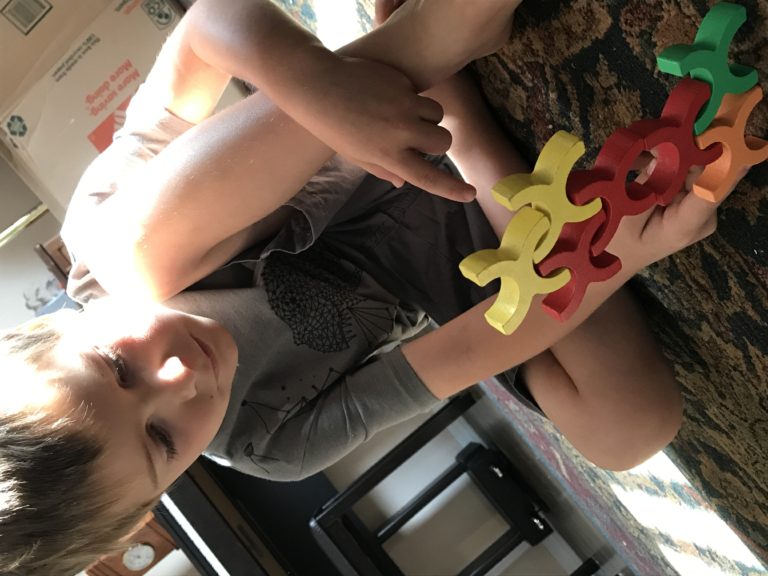 Grasshopper is my third born son, and he is 7 years old (our gap baby).
He's been getting a lot of face time on the blog lately due to homeschool curriculum reviews.
His interests include Netflix, dancing (he does a boys' tumbling class and Irish), embroidery, building puzzles, playing games, and drawing. Just this week, he learned to thread his own embroidery needle, so that's opened up his ability to do that craft a lot more easily.
Recently he's been making friends with kids in the neighborhood, but we're putting a slight hold on that right now due to social distancing recommendations/requirements in our state.
He enjoys eating chicken and pizza. He also loves to help in the kitchen. His favorite fruit is oranges and his favorite vegetable is cucumbers (though that's technically a fruit too).
He is technically in 2nd grade, but because he's so far behind in reading (though picking up!) and so far ahead in other areas, I'm not putting much stock in that number.
He is the sweetest, most sensitive boy I've ever met. He's not afraid to show his emotion, and of all my boys, he's the most likely to show extreme respect to others (except Scorpion; he likes to push his big brother's buttons for some reason).
So that's my 7-year-old in a nutshell.
Blessings,