I haven't talked much about my knitting lately. This is partially because after we moved, I went through a period of feeling like I didn't really know how to adapt to my new circumstance (we don't currently have our own home – we're living with my husband's dad and stepmom). There were even a few weeks when I felt like I was losing part of my personality. I took a few steps, though, and I'm feeling (mostly) great right now. I've redeveloped my hobbies, and even finished up 2 fairly large knitting projects. Here's what I've been working on recently.
First, I have this sweater for Seahawk. I love the way it looks, but I really don't like the act of making it, so it tends to fall to the bottom of my "to do" pile. It will eventually get done – I just hope he doesn't outgrow it before I finish making it.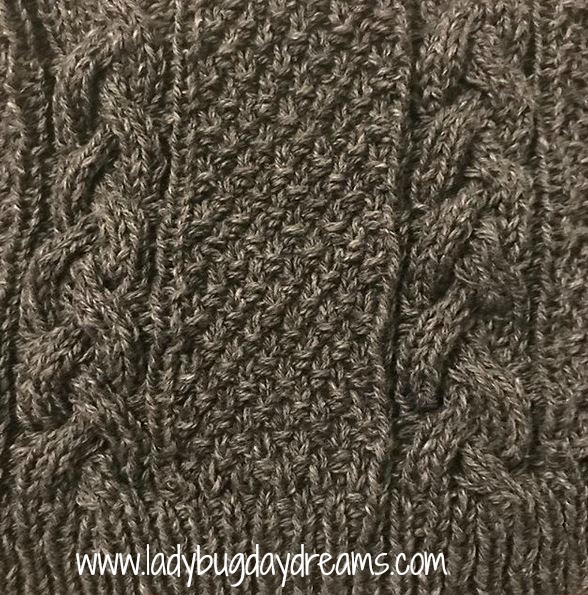 I've done 2 or 3 washcloths since we moved; those are one of my favorite projects to do. They're small, easy, and useful. When I was in the yarn store on my birthday (they give a 25% discount if you shop on your birthday), I picked up some "scrubby" yarn. I'd been wanting to try it for a while, so I used the opportunity to get some. My first project with the scrubby yarn was a washcloth that's part scrubby, part cotton. Seahawk and Munchkin (the official dishwashers) were so impressed with it that they asked me to do one that was just scrubby, so I did (I don't have a picture of that one, though). That has taken the place of all sponges since then. They don't even like sponges anymore!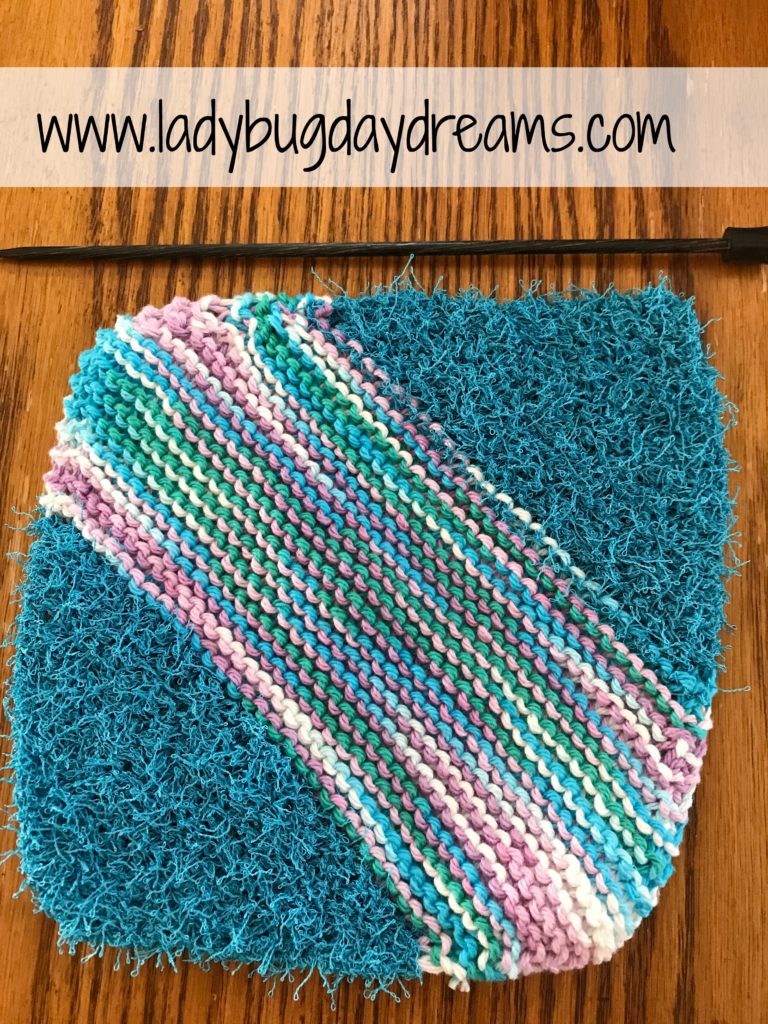 Next up is this blue sweater. I entered a giveaway on another blog and won 5 skeins. It's from Lion Brand, and it's called Jeans. The name refers strictly to the color; it's not made of denim or cotton. It's a 100% acrylic yarn, which I don't normally like because acrylic is an artificial fiber, but I'll never turn down free yarn! 5 skeins is enough to make two sweaters – one for Dragonfly and one for Small Fry – so that's just what I'm doing. (I may even have some left over at the end!) I love the idea of them having matching sweaters this fall. The one in the pictures is Dragonfly's; I always start with the smaller sizes because they work up so much quicker. I chose the buttons for this one; I thought the idea of forest animals was just perfect with the tree motif on the sweater. It turns out I was right ;). For Small Fry's, I let him pick his own buttons. He chose watermelons. It won't complement the sweater quite as well as the "forest babies," but it will definitely be something unique for him.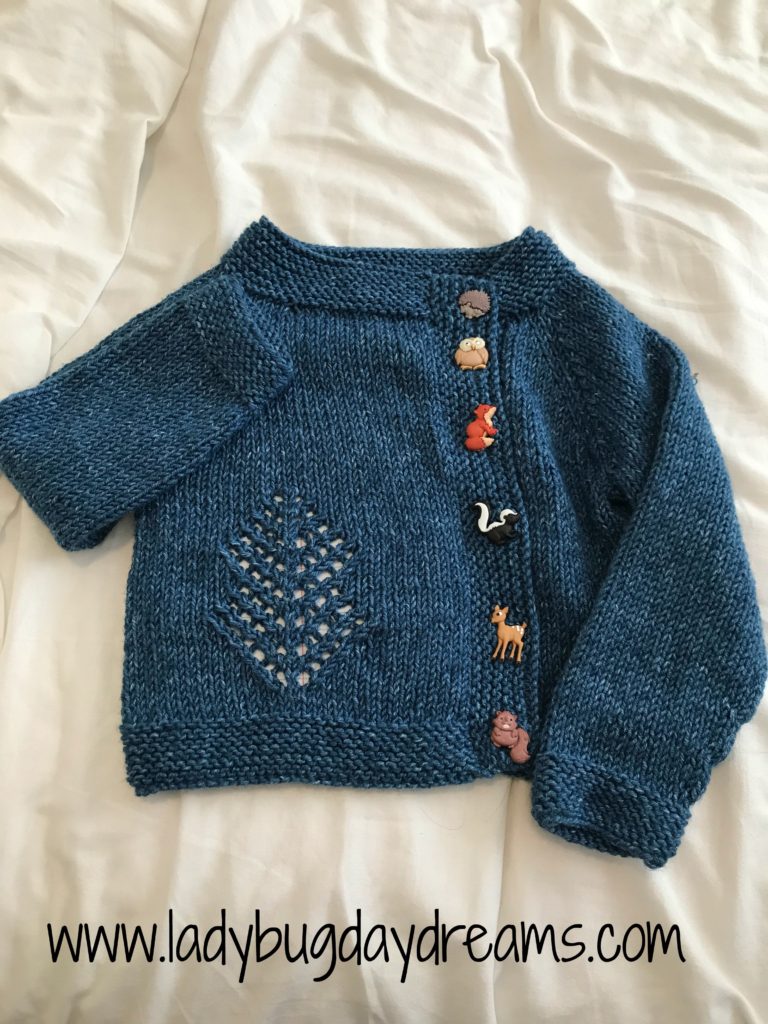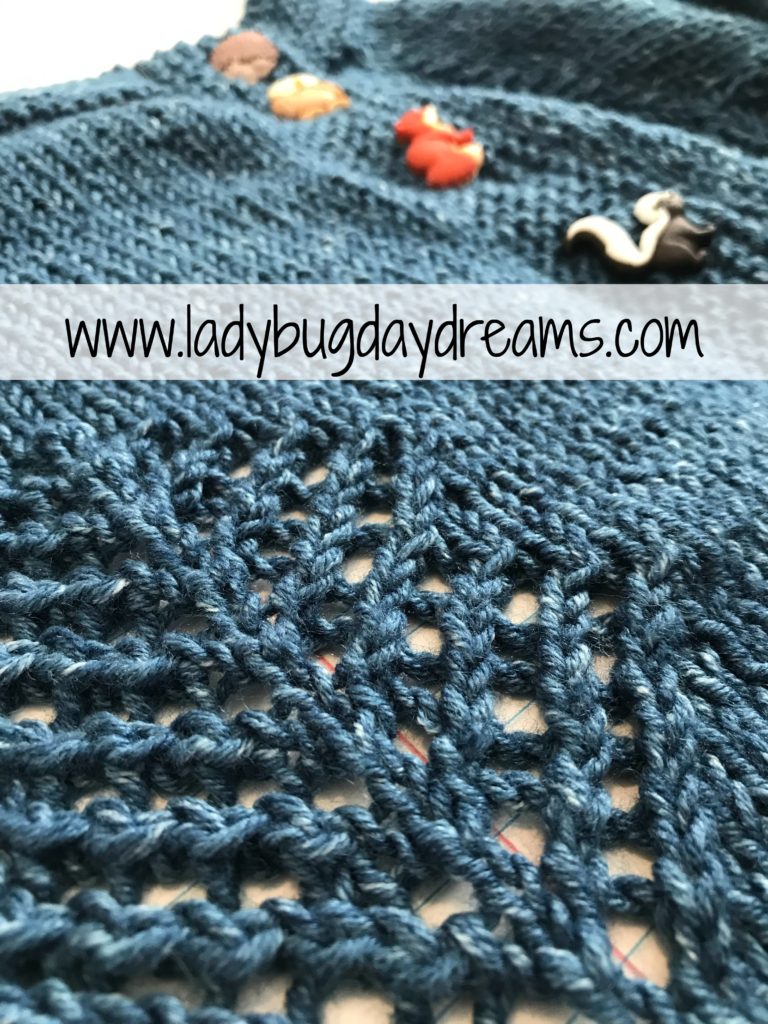 Back in February, I went to a "Knit Along" at my local yarn store. In case you're not familiar with the concept, a Knit Along (or KAL as they're commonly called) is where a group of people, either in real life or in an online forum, get together and all knit the same pattern. For this one, the pattern was called "Illegal Triangles." It was named this because the designer said "this pattern is so much fun to knit that it should be illegal!" I chose a pink, purple, and brown yarn for that project, and I knit it as a gift to have on hand. In March, we were invited to a party for my dear friend's daughter who was turning 12. I packed up that scarf and gave it to her, and have been told several times since then that she loves it. That just warms my heart 🙂 After we moved, when I was feeling pretty down about myself (and my knitting), I remembered how much fun I'd had knitting that scarf, so I decided to knit another one. It was just as pleasurable as I'd remembered, and I'm really glad I made the decision to knit it again. Here is my second "Illegal Triangles" scarf.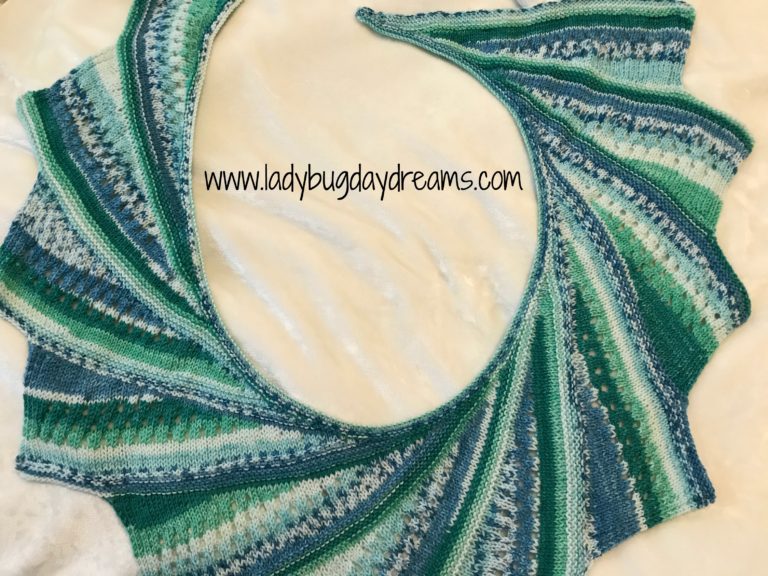 Besides knitting, I've also dabbled in dying my own yarn over the past few weeks. I wanted to do a teal yarn with pink, purple, and blue speckles. Here is my first attempt: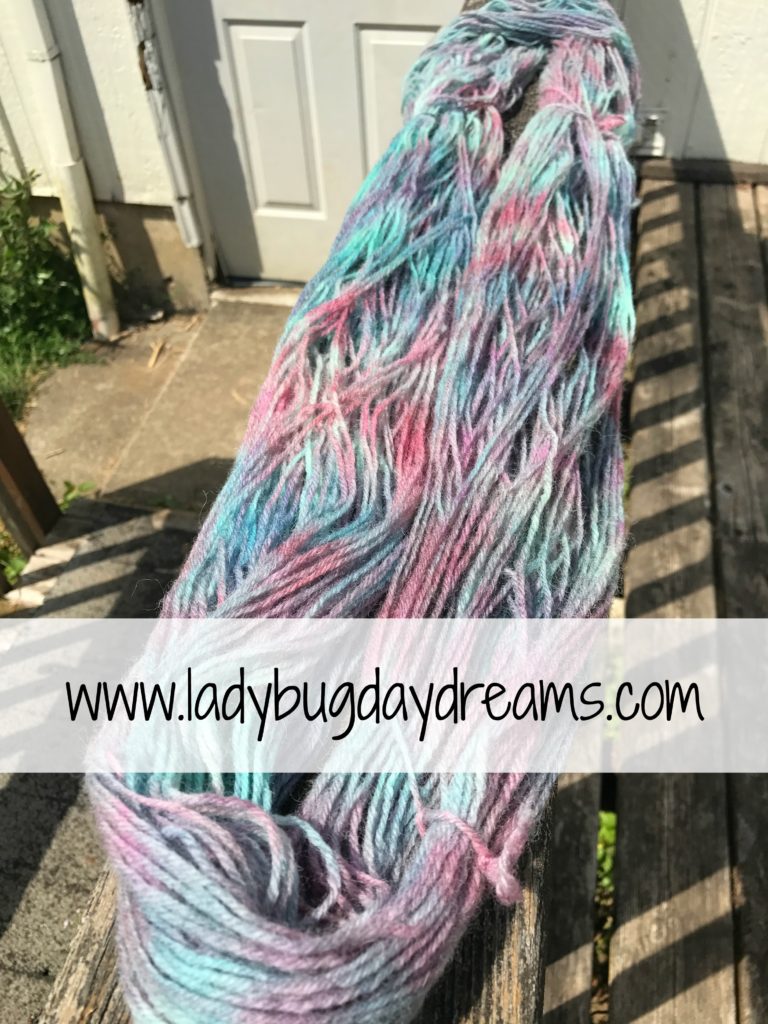 It's not exactly what I was aiming for, but it's still quite beautiful, and I'm looking forward to knitting something with it. I envision it turning into a cowl and hat for someone for Christmas.
My second attempt was more what I had in mind. The thing I didn't fully realize until I'd dyed this yarn, though, was that that color scheme is what Sully from Monsters, Inc. looks like. When I pulled the yarn out of the steamer after adding the speckles, it became quite obvious to me that I'd just created "Sully yarn." Because Small Fry has been asking for a "Sully hat and mittens" since last winter, this yarn will end up being turned into those for him. I even have some Monsters, Inc. buttons to accessorize them with when they're done. I'm looking forward to that project a lot!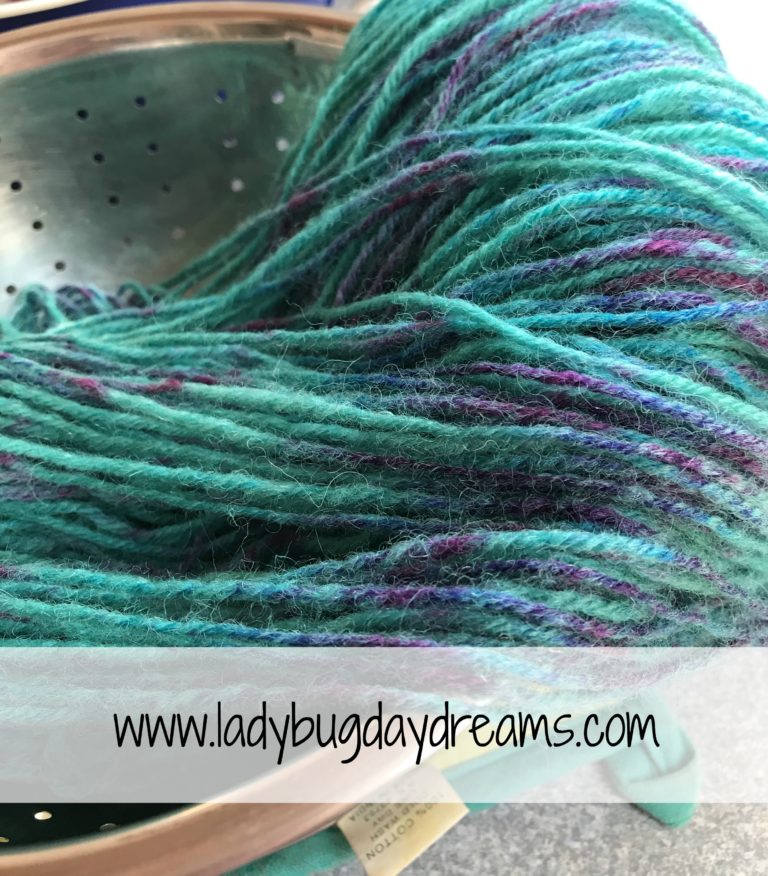 Blessings,