Disclosure: I received this product free through the Homeschool Review Crew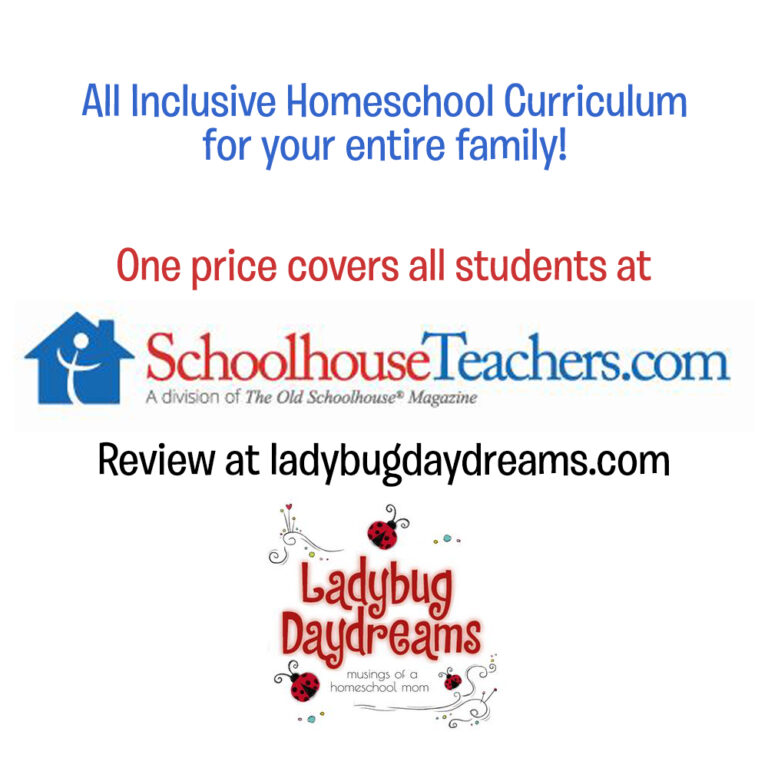 Once again, I am taking part in the Homeschool Review Crew in 2021. The year is starting now, with a review of the Ultimate PreK-12 Annual Membership from SchoolhouseTeachers.com!
In case you're unaware of SchoolhouseTeachers.com, it is the homeschooling curriculum home of The Old Schoolhouse magazine, and it is awesome! There is way more on there than I could ever write about in a single post, so I'm going to go over just a little bit of what we've been using.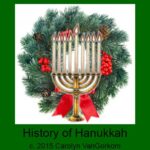 Since it was the beginning of December when we first got started with this year's review, I started by doing the History of Hanukkah study with my younger kids (Grasshopper, 8, and Dragonfly, 5). Hanukkah ran from December 11-18 last year, so we did the history study in the week leading up to it. The unit study included an 18-minute video, a 65-slide ebook/powerpoint presentation, a 2-page student comprehension worksheet, and a printable dreidel game. I took a couple of days to read the ebook to the kids and we discussed the content as we went. When we'd finished, they watched the video, and we felt they were ready to celebrate Hanukkah!
Moving forward, I'm super excited to explore the School Boxes for my kids. These are full curricula, designed like the "box sets" you can get from other companies, except they are entirely digital. I've never had the ease of a full curriculum for any of my kids (except when we reviewed one last year, but we stopped using it for a variety of reasons), and I really love the idea of not having to piece-meal a curriculum. SchoolhouseTeachers.com has school boxes for all grades, Kindergarten through 12th, and when I say it's a full curriculum, I really mean it! Check out the topics available: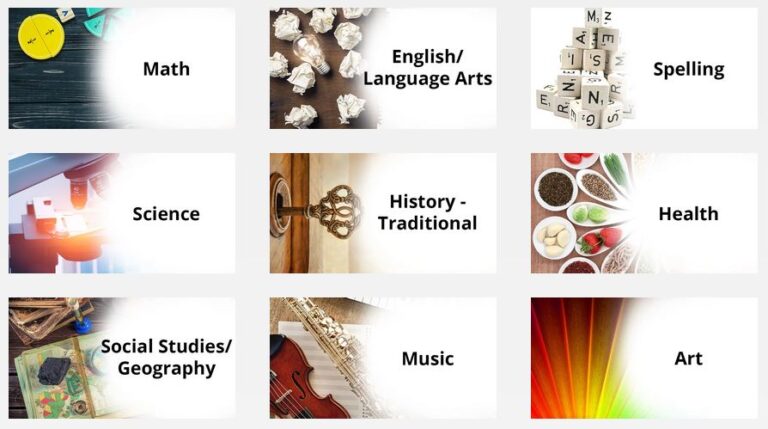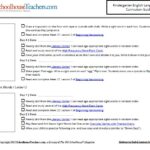 And that's just for Kindergarten! Each of those topics has a downloadable teacher's guide. The guide tells you everything you need in order to teach the subject, from a list of the supplies to a weekly curriculum guide to keep you on track to the specific links for the lessons on the main site that you need to teach the lessons. It really is all-inclusive!
I didn't look at all of the school boxes, just the ones I needed for my kids (K, 3rd, 9th, and 11th grades), and they are all just as amazing. The 3rd grade box is the same as the Kindergarten box, but it also has "History-classical" as an option. The 9th grade box includes math, literature, writing, spelling, science, traditional and classical history, and art. The 11th grade box includes the same subjects as 9th grade plus geography.
My teens are largely self-sufficient in their schooling when given the proper assignments, so I will be sending these PDFs to their emails (along with my login information so they can access the website) and keeping track of what they're doing through regular checking in. I am so grateful to have access to these complete curriculum resources!!
But what if you don't need a full box curriculum? That's okay too! SchoolhouseTeachers.com is a fantastic place for "filling in the gaps," which is how we've used it in the past. They have hundreds of classes for students of every age, in every subject imaginable. Even if you just want something for a short-term unit study, they have it! You really can't go wrong with a membership.
SchoolhouseTeachers.com is also a fantastic place for printable planners. The main planner available this year is the Smart Mama planner, which includes a interactive budget to help you track household expenses and is otherwise completely customizable. It has the ability to help you make transcripts for your older kids complete with including your digital signature in case you need to send those transcripts off to someone.
Other members-only benefits include the option to get a FREE tote bag (just pay S&H) as well as a free print subscription to The Old Schoolhouse magazine (as long as your membership stays active).
If you sign up by the end of the month (Jan. 31, 2021), you can get access to every single thing on the site for $139 a year, $16 a month, or $24.95 a quarter (automatically renewing in all cases). It's normally $224.97 for the annual subscription, so it's a substantial savings this month.
For more information on SchoolhouseTeachers.com, head over to the Homeschool Review Crew blog where you can read an introductory post as well as over 100 reviews (some blogs, some Facebook reviews, and some video reviews).
Blessings,