My husband's comic strip (which has been largely supporting our family for nearly 10 years) celebrated its birthday last month. It's hard to believe that the two kids who were the original inspiration are now 14 and 11!
To help commemorate the occasion, we had a party at the local library. The children's librarians there have been immensely supportive of the comic for years (including letting us have the last book launch party there two years ago), so it was a natural choice. We had quite a few kids come to do Casey and Kyle themed crafts, and all of them really enjoyed it. It was super fun to see the kids excited about the characters and to hear them recite their favorite jokes (from the strip) to their parents. He even wrote a new book for the celebration (though it wasn't quite back from the printers… we'll actually see it the first week of April).
Our older boys were each in charge of one of the craft tables; the younger set got to participate by making crafts and otherwise just enjoying the party. Small Fry loved getting his picture taken with the life-size characters.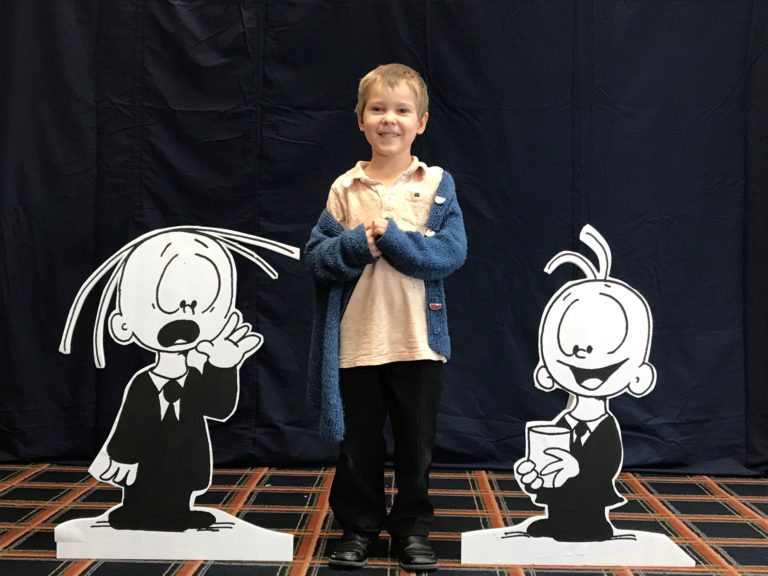 From its conception, Casey and Kyle has been a really fun ride, and we're looking forward to (at least) 10 more years 🙂
Blessings,