After the difficult list of last week, I'm happy to think over something a bit "easier" for this week's list.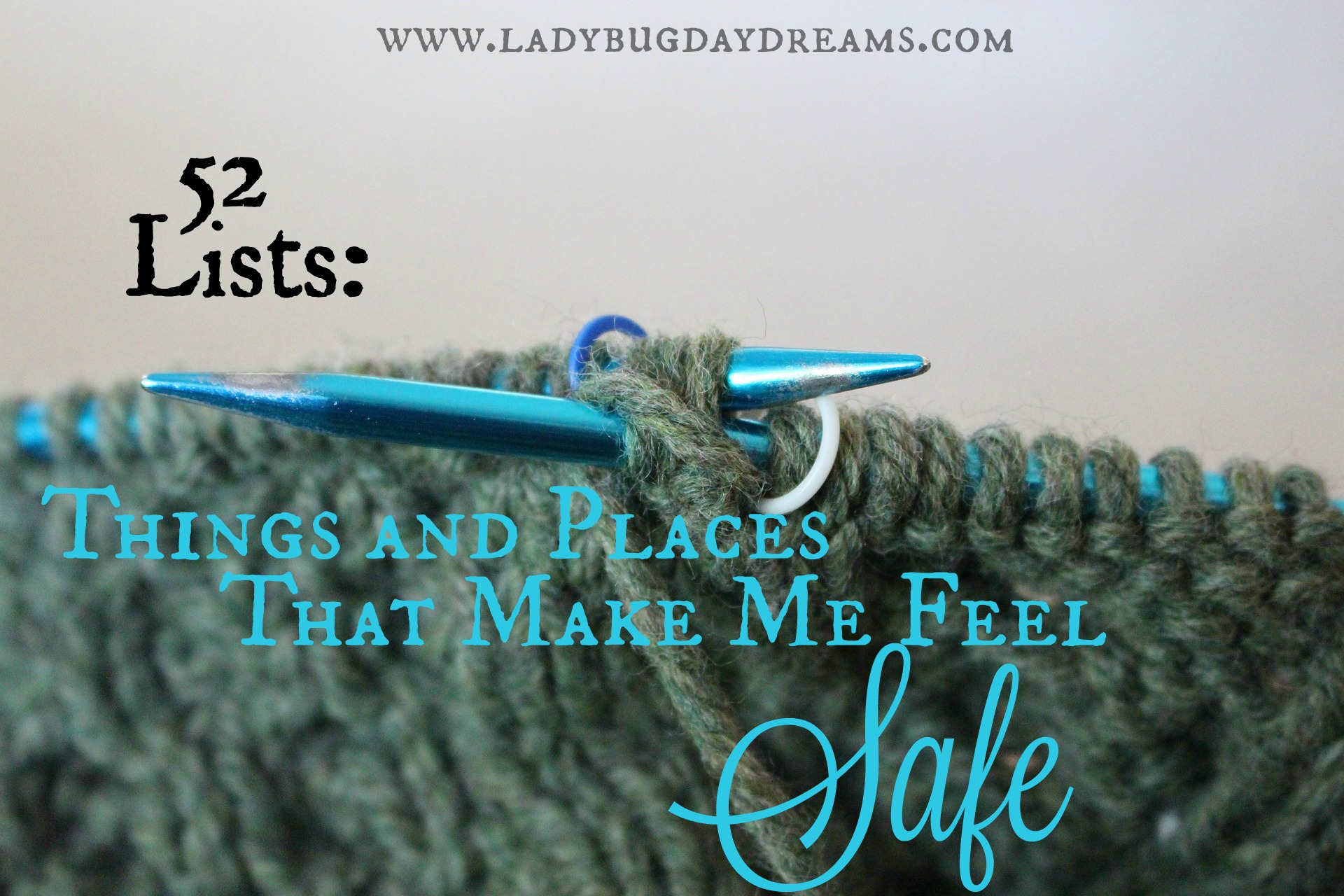 At home, usually snuggling with my children or husband
Under a homemade quilt, whether on my bed or outside for an activity
The library
The yarn store
At church
Knitting
Thanks again to Chasing Slow for hosting this linkup.
What makes you feel safe?
Blessings,