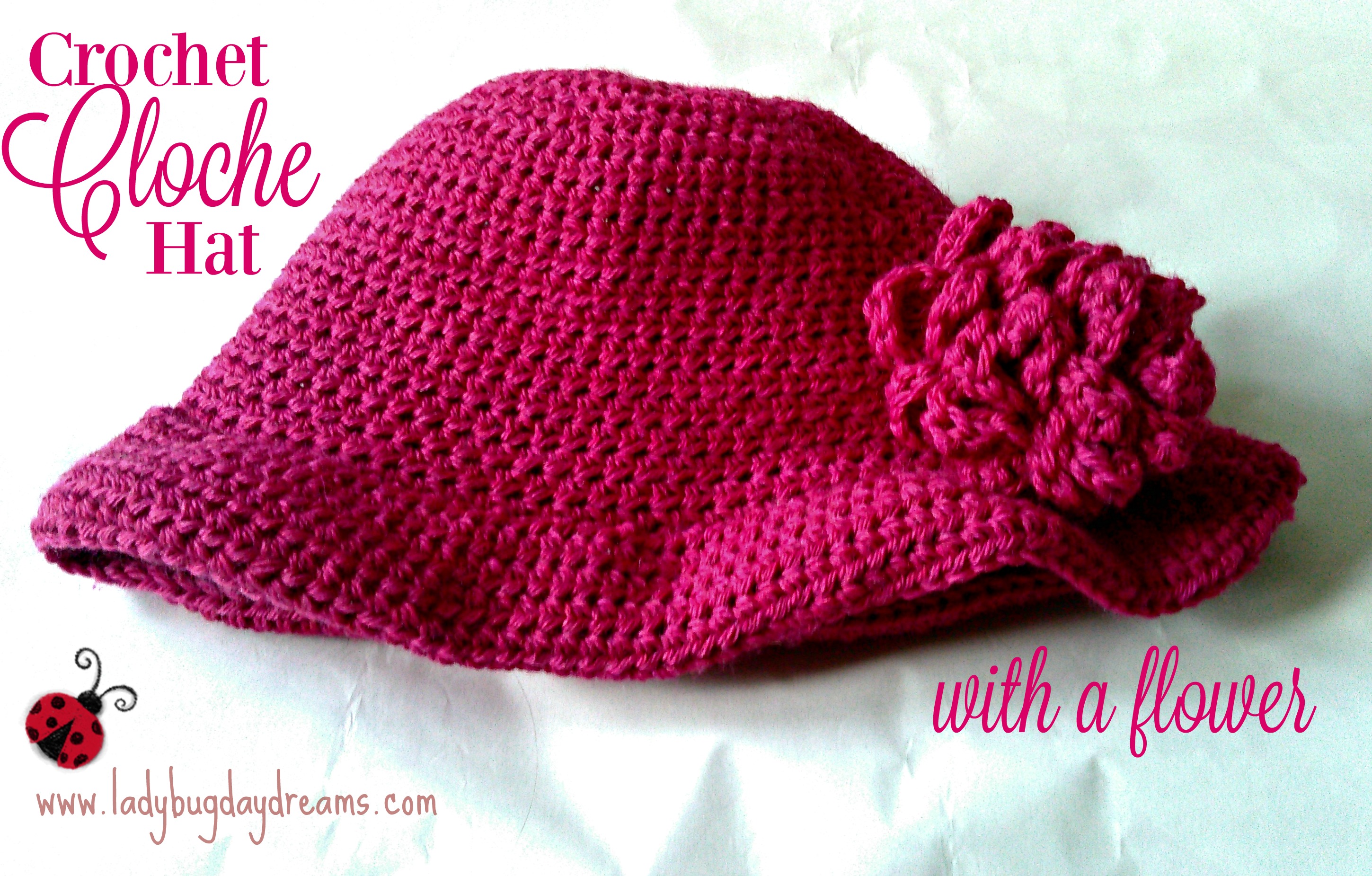 At Christmastime, I got a couple of new sweaters to go with my skirts to get me through the cold weather (tank tops aren't really appropriate when it's below freezing outside, even with a coat on…). They matched my two skirts perfectly – one blue and one pink – and I love them. While we were moving from the sweater section to the dressing room to make sure the sweaters fit, we passed through the hat department and found the absolute perfect hat. It's a 1920s style bucket hat with a brim and a thin band around the base. It's pretty much an exact match to my blue outfit.
I knew pretty much right away that I wanted to get another one to match my pink outfit, too, but that's proven more difficult to find. So what does a crafty girl do? She makes her own! And that's exactly what I did.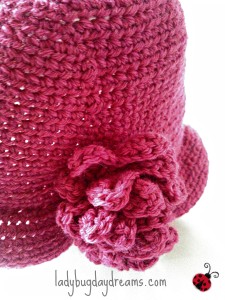 I spent a bit of time trying to find the perfect pattern, and I found a couple that were quite nice. But the problem was that I could tell about halfway through the crocheting process that they were going to end up way too small. So I ripped out all the stitches (I didn't really want to waste my $9 yarn) and tried again. Same thing happened with the second pattern. So I decided to research what made a "1920s flapper hat." Turns out, it's called a Cloche Hat, and it's basically just a beanie with a brim. That's easy enough to do, so I gave up on the specific patterns (except for this one, which I used for the beanie portion of my hat, sans embellishments) and just added a brim to the beanie. Then I found a pattern for a lovely flower (I think they're calling it a dahlia; I'm not that huge into flowers, so I'm not sure how much this actually looks like a dahlia…) and added it to the side of my hat.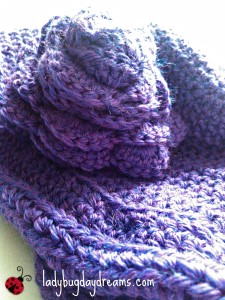 I liked the way it turned out so well that I headed straight back to the yarn store and purchased two more skeins of the same yarn (100% Peruvian wool) in different colors and have since made a second hat, this time with a rose on it. I think I'm going to gift it to my mother-in-law (step-mother-in-law, if we're being technical). I really love this pattern that I hodge-podged together from others. It turned out exactly the way I'd hoped. I definitely plan to make these for gifts for people as we need them.
Blessings,

This post is part of the Schoolhouse Review Crew's roundup on crafts. That post will go live on Friday, March 4th, 2016.