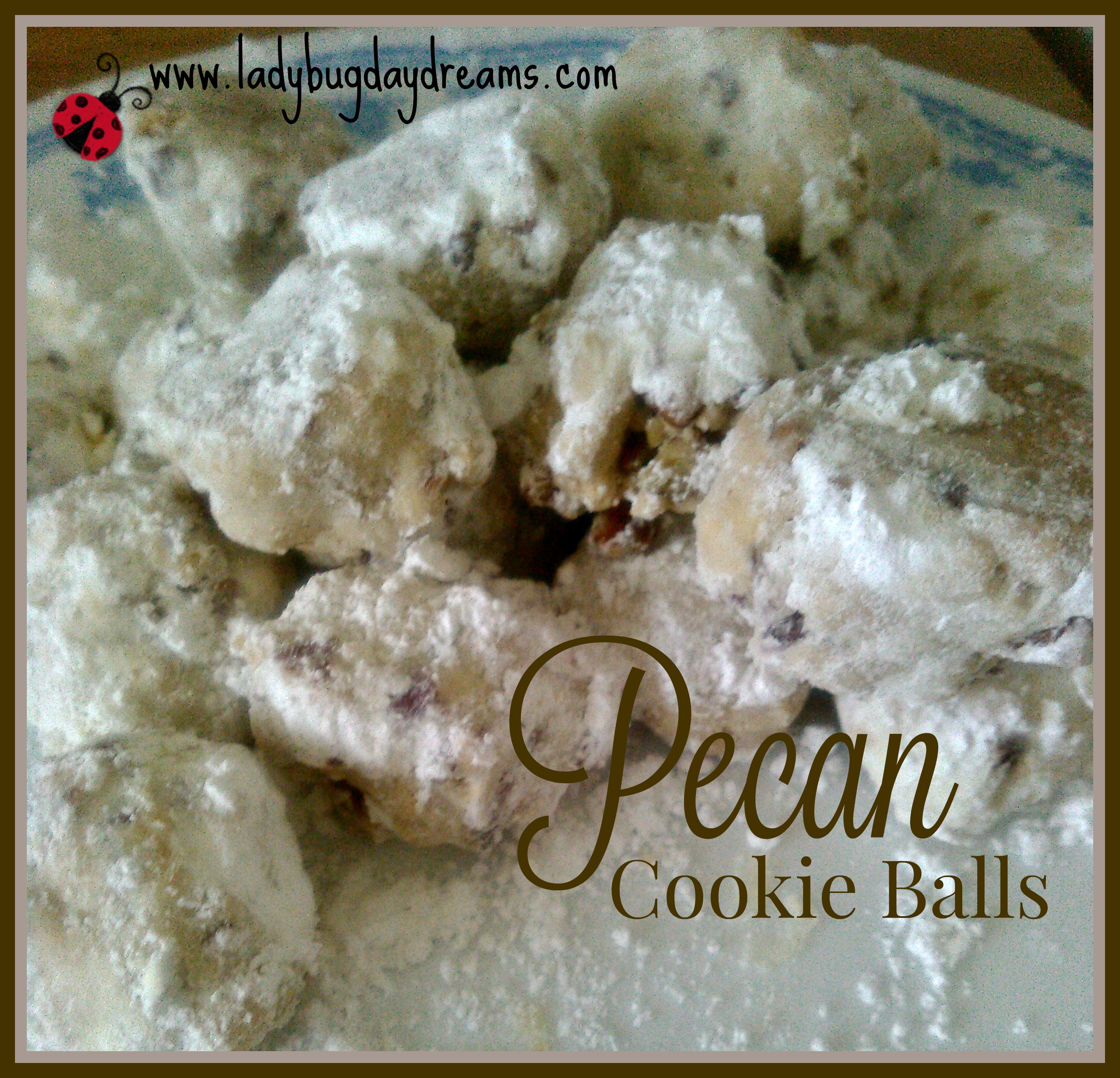 One of my very favorite cookies is a recipe I inherited from my grandmother. I don't make it often – about once every other year or so – but that doesn't negate its place at the top of my ideal cookies list.
There are a couple of things that make this cookie special (excluding the fact that the recipe is from my late grandma). First, there's very little sugar in them – only a quarter cup. Second, they don't spread and flatten like traditional cookies. Instead, they retain their ball shape, which makes them fun to eat. Last but not least, they are absolutely the most delicious sweet ever! I hope you'll try them. Maybe they'll become a holiday staple at your house.
Blessings,

I'm sharing this recipe at Try a New Recipe Tuesday.
Pecan Cookie Balls
2015-12-29 13:43:39
Serves 60
Nutrition Facts
Amount Per Serving
* Percent Daily Values are based on a 2,000 calorie diet. Your Daily Values may be higher or lower depending on your calorie needs.
Ingredients
1 cup butter
1/4 cup brown sugar
2 cups all purpose flour
1/2 teaspoon salt
1 tablespoon water
1 teaspoon vanilla
2 cups finely chopped pecans
1/2 to 1 cup powdered sugar
Instructions
Cream butter. Add sugar gradually and blend well.
Add flour, salt, water, and vanilla. Mix.
Add pecans and combine thoroughly.
Shape into small balls - about 1 inch in diameter.
Place on a cookie sheet (greased or ungreased - it doesn't matter). They can be placed quite close together since they won't spread and flatten. This allows you to get quite a few onto each cookie sheet.
Bake at 350F for 18-20 minutes.
While the cookies are still warm, roll them in powdered sugar.
Ladybug Daydreams http://www.ladybugdaydreams.com/