As you may know, Dragonfly isn't much of a baby anymore. He turned 2 last month, and now when asked the question, "Are you a baby?" the answer is (almost) always, "No baby. Little boy." Super cute.
Occasionally the answer changes a bit though. You see, the big kids have been watching the TV show Flash lately, and the little kids are sometimes caught up in the episodes with them. So sometimes, instead of saying, "No baby. Little boy," Dragonfly will tell me, "No baby. Flash." And then he runs away. 🙂
To aid in his love of all things Flash, Munchkin made him this little costume that he can wear over the top of his clothes, and then he really is the Flash. He absolutely loves it.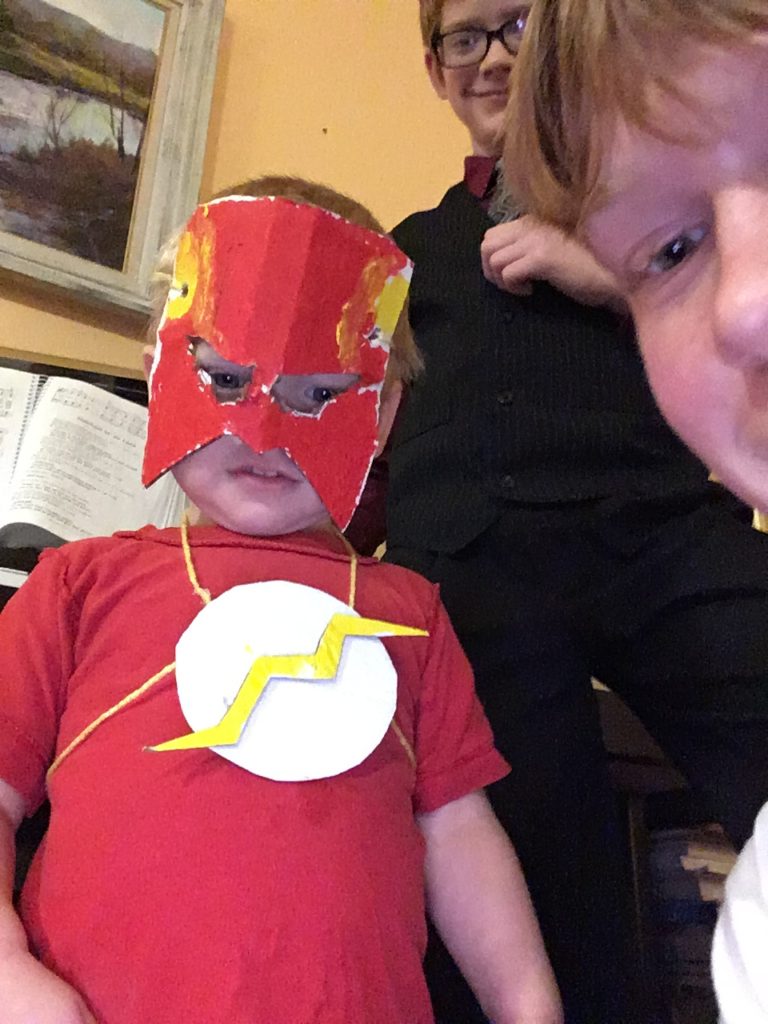 Blessings,