"This one was really good!" ~ Seahawk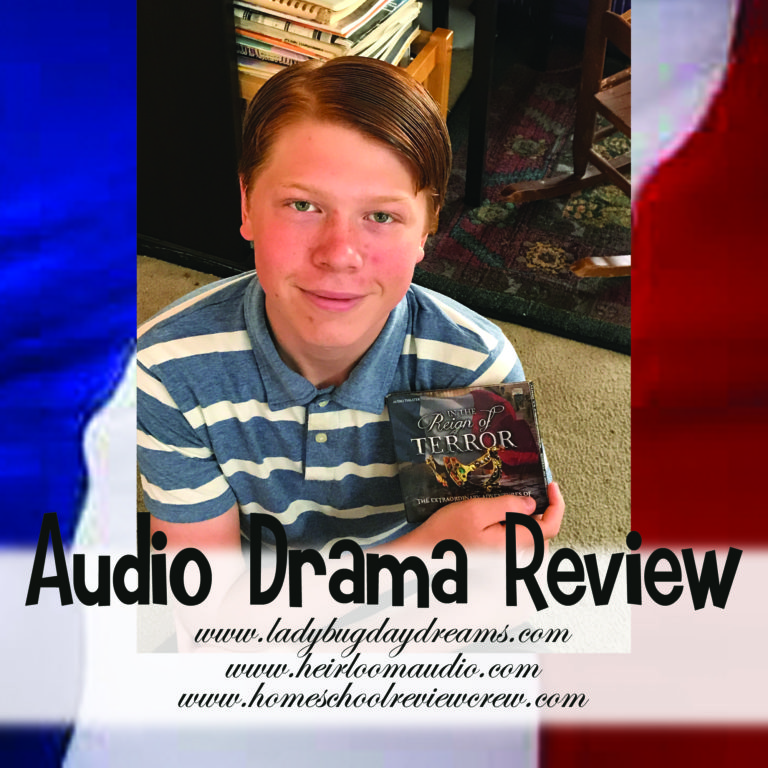 We were blessed once again to get to review an audio drama from Heirloom Audio Productions. This time it was In the Reign of Terror, a story that takes place during the French Revolution. Because I didn't actually listen to the CD (I'm more of a visual person), I'm going to turn the review of the actual audio production over to Seahawk…
From Seahawk:
When the story starts, the main character (Harry) is a young kid. He is headed to France to live with noble family so that he can learn more about French culture. As he's living with them, the heat starts building in Paris over the French Revolution. Chaos breaks loose. Harry and the family he's staying with find themselves victims of the revolution. Their family is split up, and many of them end up imprisoned or worse. Harry is trying to get the family reunited and safe from all over France.

I think that this gives a very accurate depiction of what the French Revolution was like if you were a nobleman. I enjoyed this one very much, and I think they just keep getting better and better.
Back to Mom: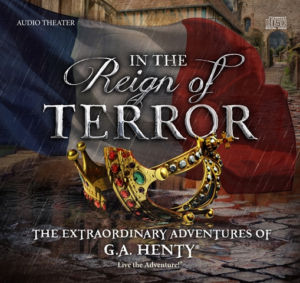 In addition to the physical CDs, we also received a membership to the Live the Adventure Club website, a new thing from Heirloom Audio. The site has so much to offer! There is a forum where you can connect with other members over all sorts of things (homeschool, the audio dramas, family life, and more). Live the Adventure Club is also where you'll find the study guides for all of Heirloom's productions. In the past, they've been available as a download with purchase of the CD, but now they live on the new website. (You can still download them from there.) Also under the "Education" tab is a whole series of lectures giving a biblical perspective on the U.S. Constitution. I haven't had a chance to go over that yet, but I can imagine it would make a great government/civics course for a middle or high schooler. Also on the Adventure site, you can stream mp3s of any of the audio dramas you've purchased. This would be good if you're somewhere with internet access but no CD player (it's not available to download).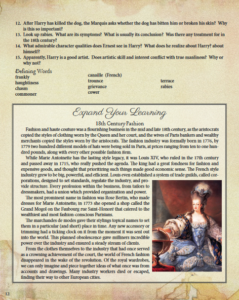 Before I wrap up, I want to talk about the study guide itself for a few minutes. It starts as any study guide should – with biographies of the important players (in this case, G.A. Henty, the author of the story, as well as important French Revolution figures Robespierre and Marie Antoinette). From there, it moves on to specific things from each track of the CD: comprehension questions, critical thinking questions, and vocabulary. Sprinkled throughout are some paintings from the time period and "Expand Your Learning" boxes, which include extra information that's more about the time period than the audio drama itself. For example, one of these is all about French fashion at the time. As you near the end of the study guide, there are several pages that are meant to be done after listening to the whole production. These are the spiritual learning pages, and they're mostly a guide for a parent (or pastor) to work through with the student(s). They offer specific points that can be learned from the audio drama and have an outline with Scripture references to back them all up. The study guide closes with a brief timeline (all written out with tons of information) about the French Revolution.
I'm very glad I was able to request this for Seahawk to review. He's listened to several Heirloom productions in the past (see our reviews for Beric the Briton and The Cat of Bubastes; he also has In Freedom's Cause), and he always loves them. I'm glad to have something that keeps him busy and engaged that I don't have to worry about. I know that there will be nothing questionable in an Heirloom Audio Productions drama. (Some of the content can be a bit intense, especially for the under-6 crowd, but intense is not the same as questionable.) I love that he's learning bits of history through these dramas, as well as developing a taste for older literature. Maybe someday he'll feel inclined to read a Henty novel. Probably not, but a mom can dream!
Blessings,